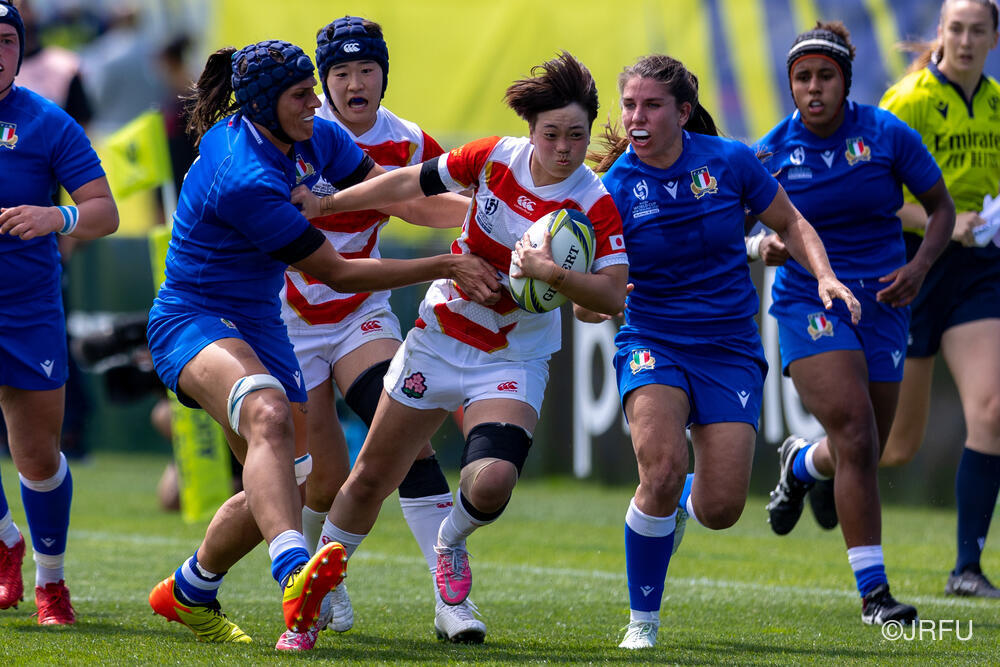 Sakura Fifteen Schedule Announced Ahead of Inaugural WXV
The Japan Rugby Football Union is delighted to announce the training camp and test match schedule for the Sakura Fifteen ahead of World Rugby's new international tournament, the WXV. Japan will feature alongside Italy, Scotland, USA, Samoa and tournament hosts, South Africa in Division Two of WXV, which will be played in Cape Town from 13 to 28 October.
The Sakura Fifteen will go into their first training camp in Oita on the Japan's southern island of Kyushu on 28 August. They then travel across the island to Fukuoka on 3 September to begin their preparations at JAPAN BASE, the JRFU's elite national rugby training centre, located 30 minutes north of central Fukuoka.
Japan will then host Fiji in two test matches as part of the Taiyo Seimei Japan Rugby Challenge Series 2023. The first match will take place at JAPAN BASE on Sunday, 10 September with a 16:00 kick-off. Both teams then travel to Tokyo for the return match at Chichibunomiya Rugby Stadium on Saturday, 16 September, for a 18:00 kick-off.
Having defeated the Fijiana 28-14 last May during their tour to Australia, the Sakura Fifteen will expect their visitors to come out firing as they look to re-set the ledger and get their WXV preparations off to the best possible start.
Commenting on the Fiji test matches, JRFU Chairman, Kensuke Iwabuchi said:
"We are very grateful to the Fijiana for coming to Japan to play against the Sakura Fifteen. This is their first time to visit Japan as the fifteens national team and we extend them a very warm welcome. With the inaugural WXV tournament coming in October, these matches are hugely important for both teams.
"The first match in Fukuoka takes on particular significance as it will be the first ever test match to be played at JAPAN BASE. It will be a great opportunity for local people to see high-level international women's rugby up close and personal in such an intimate venue. We hope that many fans will come out to watch the Fijiana and the ever-evolving Sakura Fifteen in action in Fukuoka and Tokyo."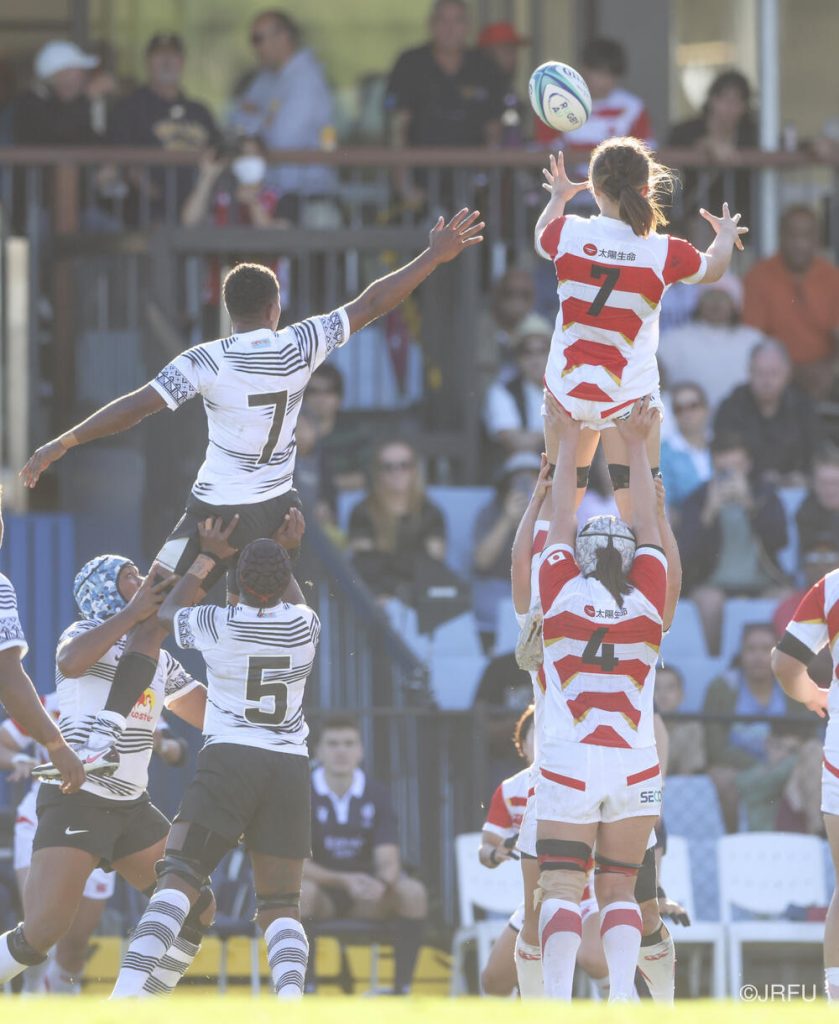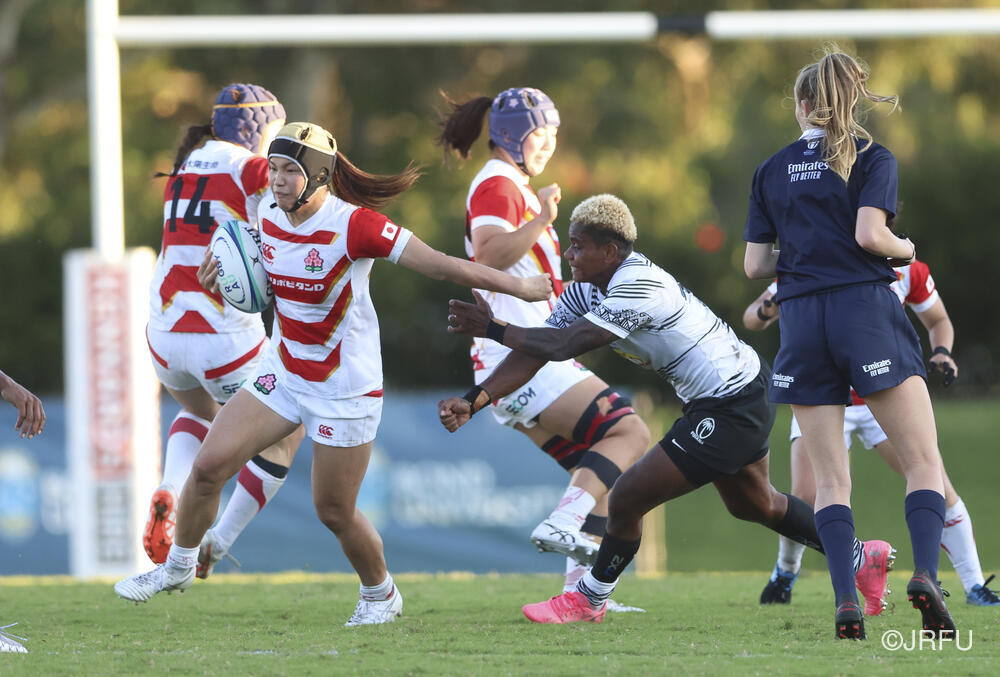 Following their home series against Fiji, the Sakura Fifteen then travel to Europe to take on Italy in Parma on Saturday, 30 September. Their last warm-up match ahead of the WXV holds dual significance for the team, with Italy having beaten Japan 21-8 in their final pool match at the RWC and Italy also being the Sakura Fifteen's opposition in their first WXV match on 13 October at Danie Craven Stadium in Stellenbosch.
The Sakura Fifteen then take on Samoa on Saturday, 21 October, followed by Scotland on Friday, 27 October, with both matches taking place at Athlone Stadium in Cape Town. Being the first year of the tournament, there will be no promotion and relegation between Divisions One and Two, however the sixth-placed Division Two team will face relegation to Division Three for next year's tournament.
Commenting on the announcement of the Italy test match, Sakura Fifteen Head Coach, Lesley McKenzie said:
"We're really pleased to confirm this game against Italy, a team we're building a bit of a backstory with. As the 8th ranked team in the world, they are something of a benchmark for us. Le Azzurre play very stylish rugby and have one of the best connecting backlines in the women's game right now. There's additional interest in terms of providing crucial preparation for us ahead of Cape Town, as we've drawn them first in the WXV tournament.
"We'll have a bit of a different look from the last time we played them at the World Cup in New Zealand, and they have a new coach in Giovanni Raineri. We've have had a couple of really good results on tours to Kazakhstan and Spain, while Italy have played a full Six Nations since the RWC and moved to full time contracting for their female players.
"I expect that level of professionalism to have really enhanced their game since we last visited Italy and drew with them in L'Aquila in 2019. The move to professionalism is the tendency overseas now and we will face another professional side when we play Scotland in round three, so it won't get easier, and we will need to respond to the challenge.
"Overall, this is an opportunity for us to demonstrate how far we've progressed as a team since last year in Auckland. There are people who played in that game who will now have a chance to prove how much they've developed as individuals. As a coach, I am absolutely looking forward to that."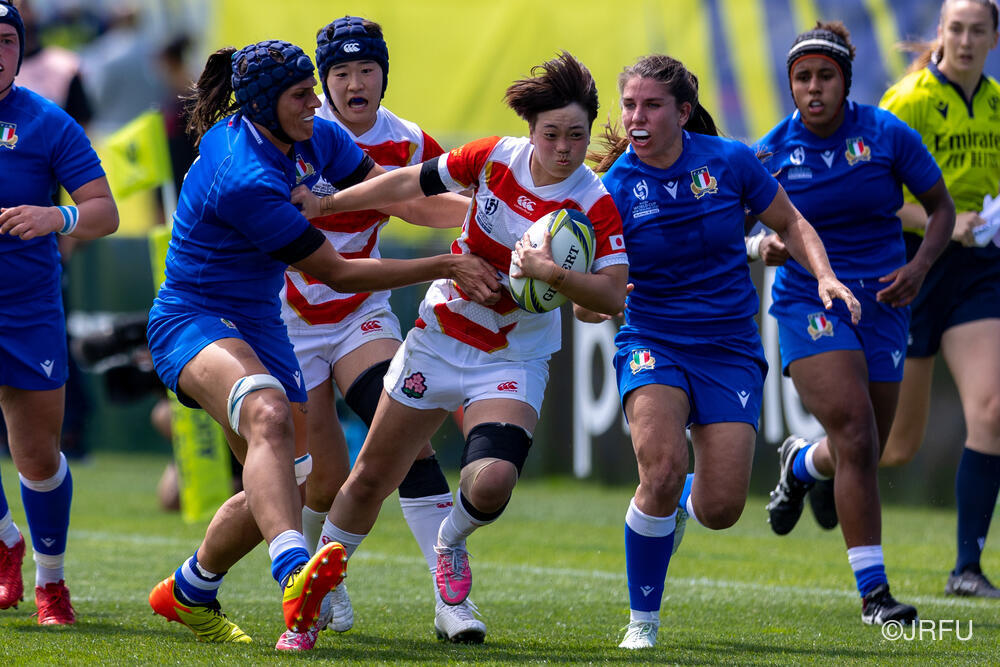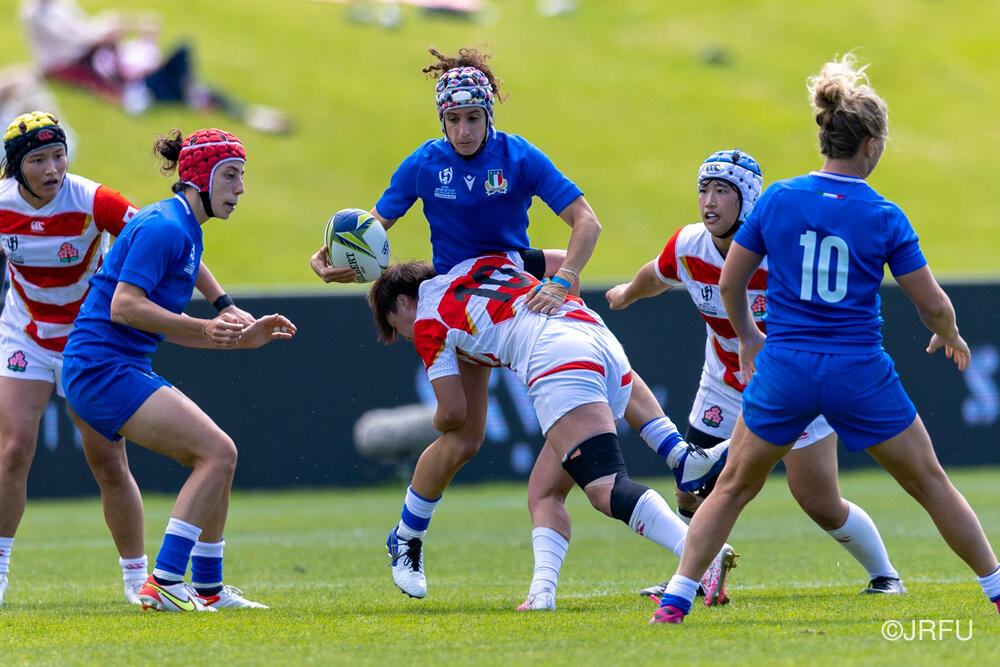 Japan's matches against Fiji will be broadcast live and be available on catch-up via JSports On-Demand. The first match in Fukuoka will be shown live on JSports 1, while the Tokyo match will be shown live on JSports 2. The entire WXV tournament will be broadcast on RugbyPass TV, World Rugby's new global streaming platform.