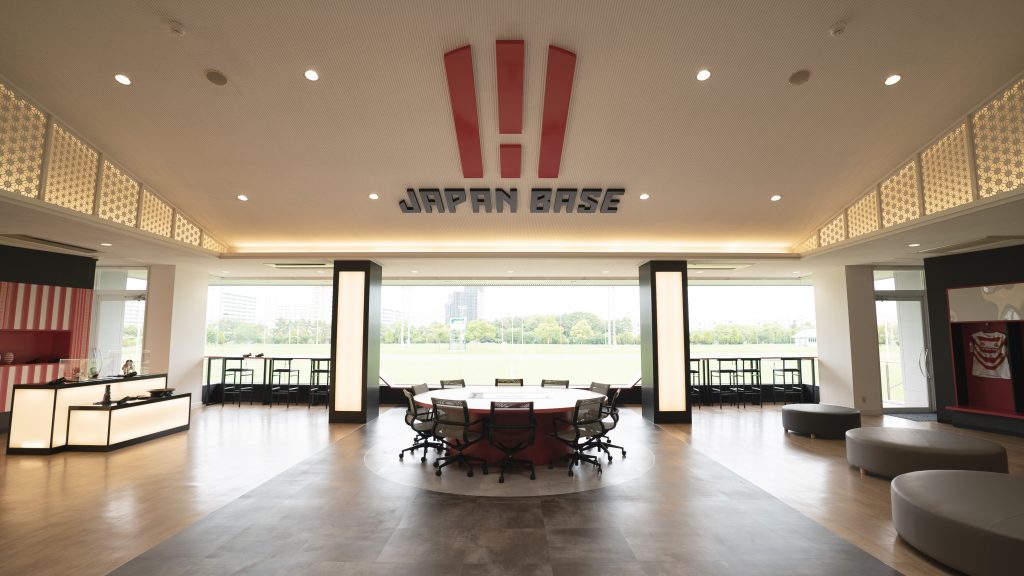 JRFU Opens High Performance Rugby Training Centre in Fukuoka
The Japan Rugby Football Union is delighted to announce the opening of JAPAN BASE, the JRFU's high performance national rugby training centre in Fukuoka, following an official opening ceremony at the venue on June 6. Located 30 minutes' drive north of central Fukuoka, on Japan's southern island of Kyushu, the facility will be the training base for all Japanese national teams, for men's and women's fifteens and sevens, across both senior and age-group sides.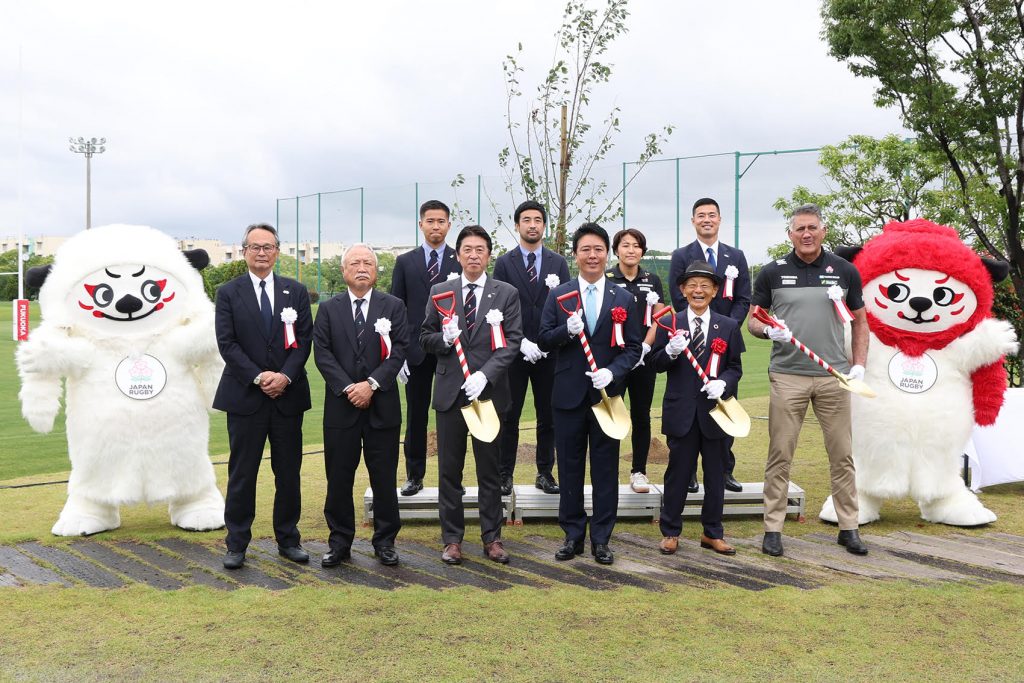 The facility was officially opened by a delegation including the Mayor of Fukuoka City, Soichiro Takashima, the Governor of Fukuoka Prefecture, Seitaro Hattori, JRFU President, Masato Tsuchida and Brave Blossoms Head Coach, Jamie Joseph. It will serve as a high-performance base to develop Japanese rugby through the strengthening and development of players through comprehensive management of exercise, recovery, and nutrition.
In addition, it will become Japan's centre of rugby excellence, fostering the JRFU's rugby intelligence, analysis, and strategy functions, as well as hosting international rugby exchanges with overseas teams and being a world-class training base for Japanese and international coaches and referees.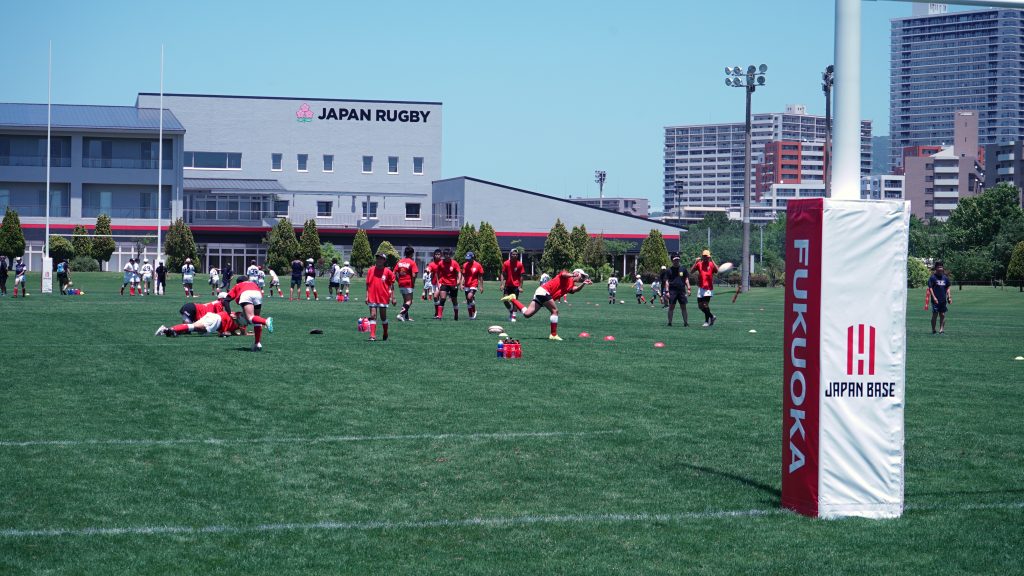 As well as two immaculate grass rugby pitches – a main pitch and sub pitch, the facility has a three story, 5,000m2 clubhouse, a fully equipped training gym and a large general-purpose community centre. When not being utilized by national teams, the facility will be made available for wider public use and for hospitality and events. To promote rugby among the local community, the sub ground will also be made available to local rugby schools, elementary and junior high schools, as well as university and adult teams.
---

SUBSCRIBE