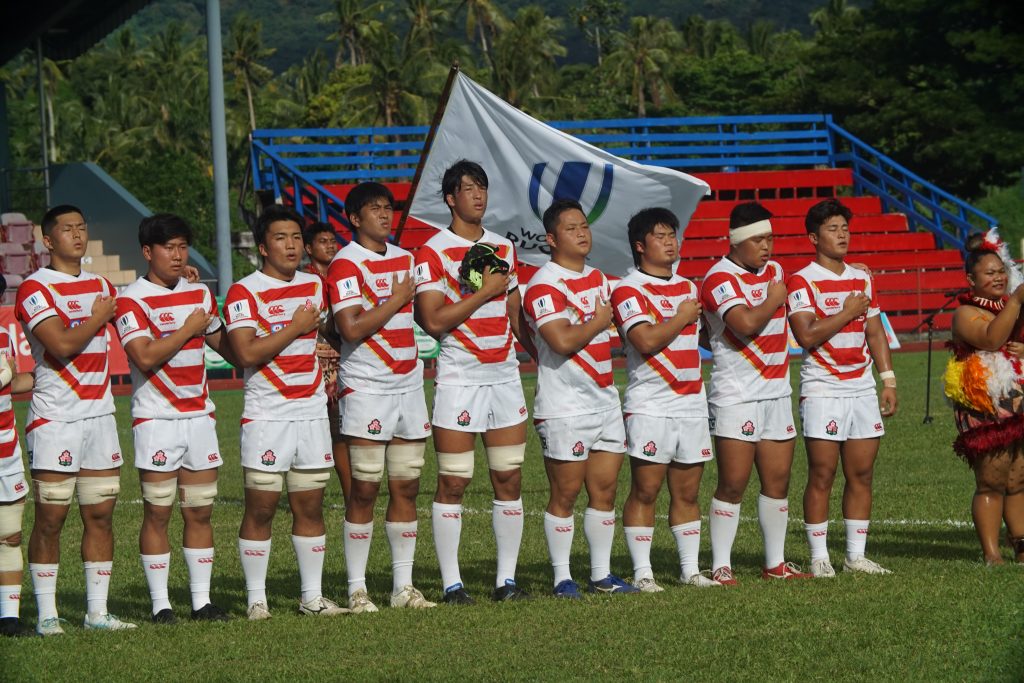 Junior Japan Take the Hard Road to U20 World Championships
With the World Rugby U20 Championship taking place this year in South Africa from 24 June to 14 July, Japan's preparations are well underway with the team having just returned from the Pacific Challenge 2023 in Samoa, and now looking ahead to their match against New Zealand Universities in Tokyo on Saturday, 27 May.
Contested between Manuma Samoa, Fiji Warriors, Tonga A and Junior Japan, the Pacific Challenge 2023 returned to the global rugby calendar for the first time since 2020, following the impact of the global pandemic. Played over three competition days in a round-robin format, where each team played three matches each, Japan finished the tournament in third place overall.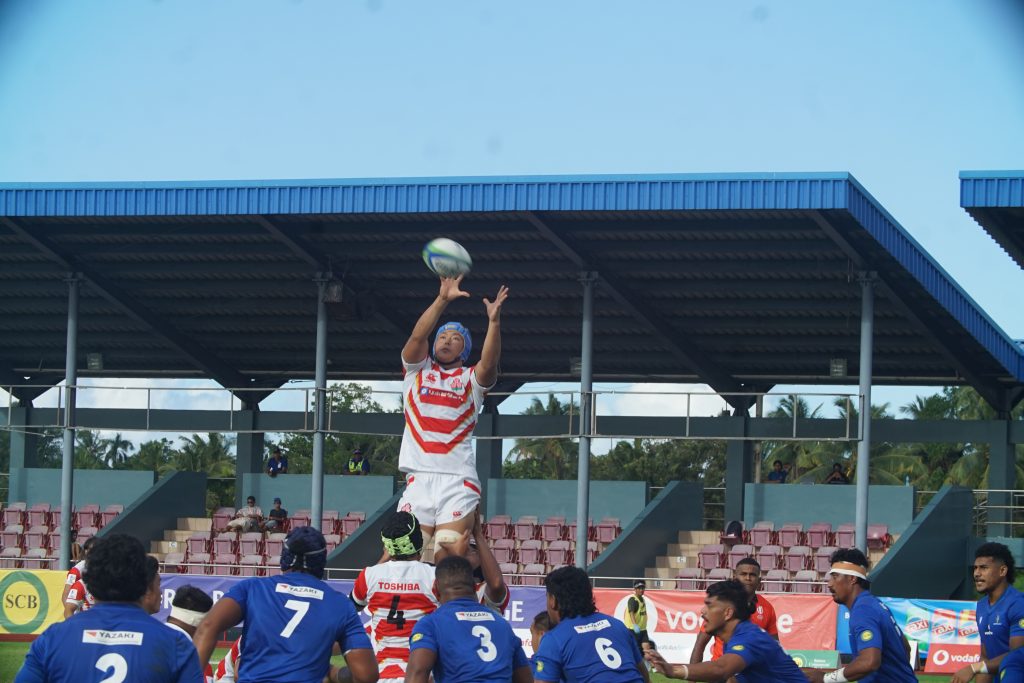 Running out into the stifling heat of the Samoan capital Apia in their opening match, Junior Japan suffered a heavy defeat to the Fiji Warriors, going down 15-72 against tournament's nine-time champions. While fullback Kanjiro Naramoto scored a brace of tries, Japan were ultimately no match for the eventual tournament winners, letting in 11 tries to the rampaging Fijians.
In their next match, Japan came up against a Tonga A side looking to make amends for their 69-7 opening round loss to Manuma Samoa. Through a solid first half performance in which Japan were able to control possession and attack the Tonga A line, Japan went into the sheds at half-time with a 19-5 lead. They continued to dominate in the second half, running a tiring Tongan defence off their feet for an eventual 52-17 win, running in eight tries against Tonga's three. Japan's impressive fullback Ryohei Imano scored a hattrick when he crossed for his third try in the 77th minute, while replacement hooker Kouta Nagashima scored two tries.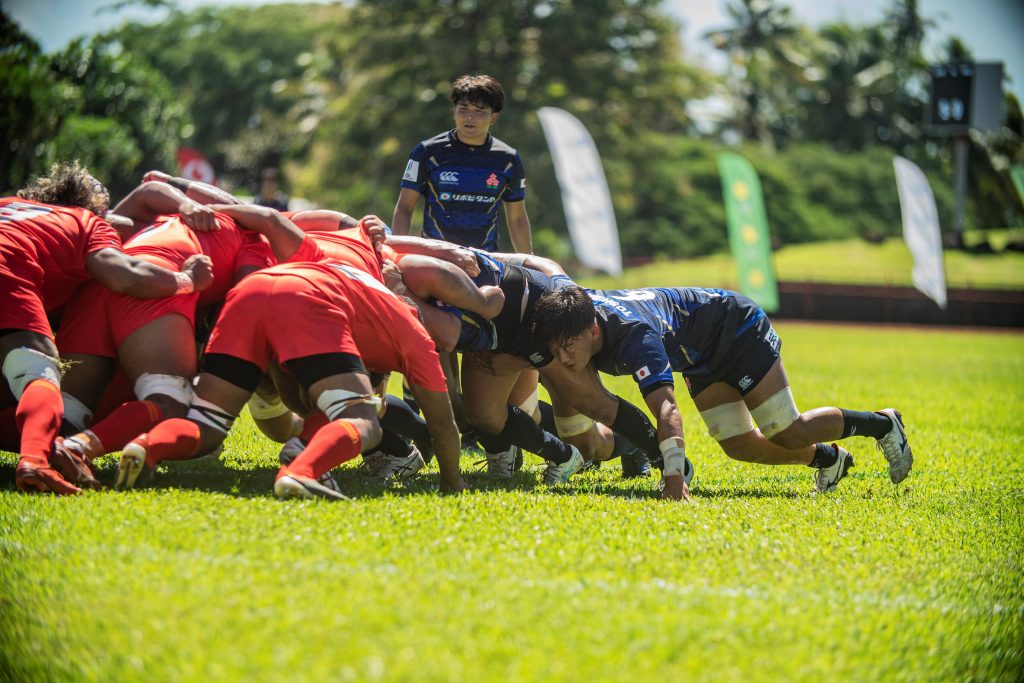 Having got their campaign back on track, Japan then faced Manuma Samoa, who had come off a 25-50 loss to Fiji. With both teams looking to improve on their one win / one loss ratio, the stage was set for an exciting match in front of the Samoan's home crowd. Following a scintillating first half in which hooker Kouta Nagashima scored his second brace of tries in consecutive matches, Japan entered the halftime break with a hard fought 17-26 lead.
Japan could only hold their lead until the 47th minute when two unconverted tries saw Tonga take a 27-26, one point lead. Japan manged to retake the lead again through a converted try in the 53rd minute, however Samoa then ran away with two converted tries and a penalty on the siren, to win the match 44-33. While the Japan side were clearly gutted to have fallen short, the match, and the tournament in general had provided a massive learning curve for the side as they look towards the World Championships in South Africa.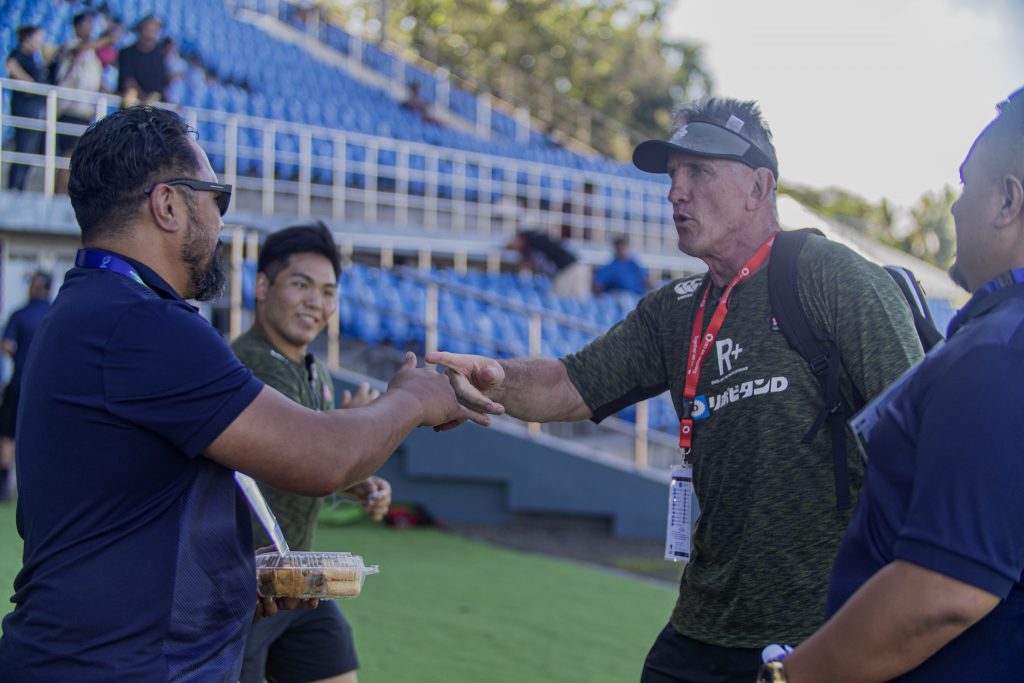 Following the tournament, Junior Japan Head Coach Rob Penney said:
"It's been an amazing experience for everyone, especially the players. These young men have spent the last three years locked down due to Covid restrictions and this was the first time for many of them to experience travel and life outside of Japan. It was also an eye-opening experience for them to play against big, Pacific Islandboys in the oppressive heat of Samoa. This experience will have huge benefits for the team as we prepare for the U20 Championship in South Africa. We confronted many challenges, not only on the field but off it as well. Language and communication were two big ones, but the players and staff negotiated these issues well and learned a lot about themselves along the way. We are already in preparation mode for our next fixture against New Zealand Universities in Tokyo. This should be a great match and we hope to see you there to support these future Brave Blossoms."
The Japan U20's next match will be held at Tokyo's historic Chichibunomiya Rugby Stadium on Saturday, 27 May against New Zealand Universities. Kick off is at 13:00 local time and entry to the stadium is free of charge. The match will also be telecast live on J SPORTS On-Demand.
---

Subscribe Japan Rugby News