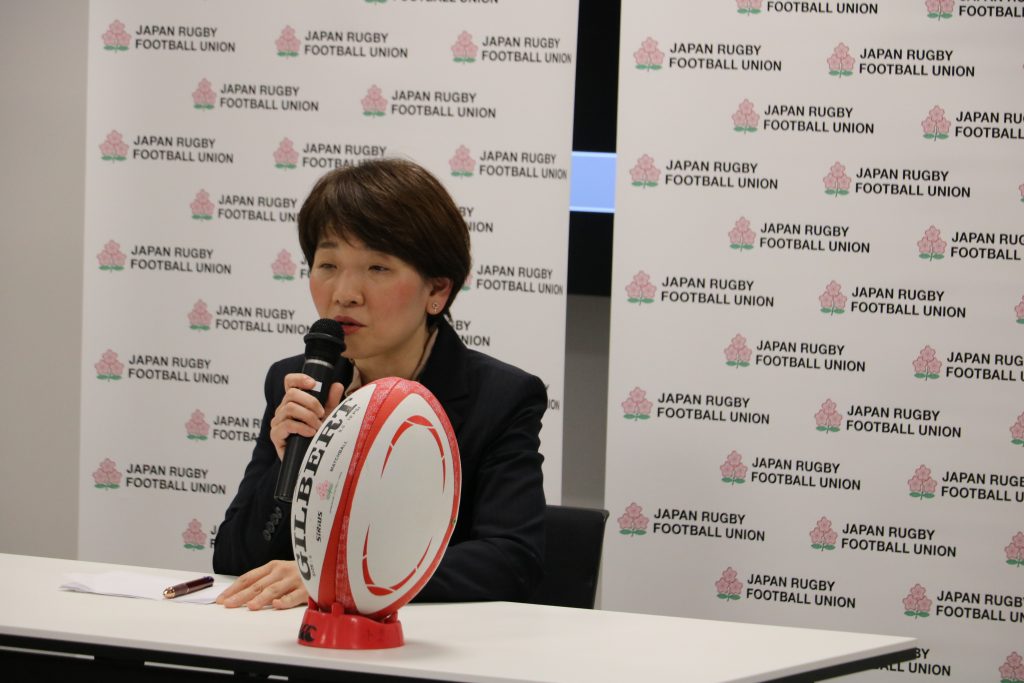 JRFU Sets Ambitious New Course for Women's Rugby in Japan
The Japan Rugby Football Union is proud to announce the launch of its Women's Rugby Mid-to-Long-Term Strategic Plan. Developed in line with World Rugby's 'Women in Rugby' Strategic Plan 2021-2025, and as an additional component of the overarching 'JAPAN RUGBY 2050' long-term strategic plan, the new strategic plan outlines the JRFU's ambitious vision for developing the women's game up until 2050.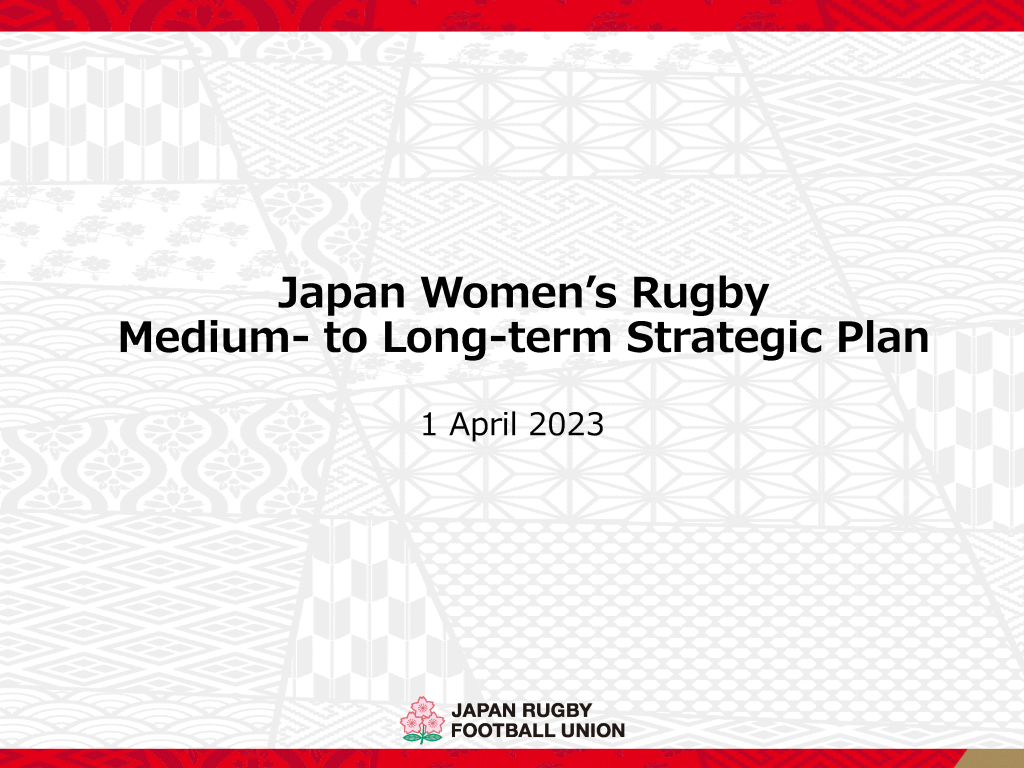 At a recent media event in Tokyo, Akane Kagawa, the Japan Rugby Football Union's Director of Women's Rugby outlined the key components of the plan.
"When it was announced in 2021, the JRFU's long-term strategic plan 'JAPAN RUGBY 2050' set out our ambition to bring Rugby World Cup back to Japan and to win the tournament as the host nation. As it currently stands, the earliest we could bid to host the World Cup would be the 2035 men's and 2037 women's tournaments," commented Kagawa. "As a key component of 'JAPAN RUGBY 2050' we have developed our medium-to-long-term strategic plan to determine the path women's rugby will take from now, until 2050. Key to this is our ambition to host and win a women's World Cup, and to develop both our women's fifteens and sevens sides into the world's number one ranked teams in both formats."
In Japan, as across much of the rugby world, women's rugby has grown significantly over the last decade. The resulting growth in player depth has been a major contributing factor in the development of increasingly competitive Japanese national teams. This was most evident in 2022, when under the guidance of Sakura Fifteens Head Coach, Lesley McKenzie, Japan recorded wins against Australia, Fiji, South Africa, and Ireland.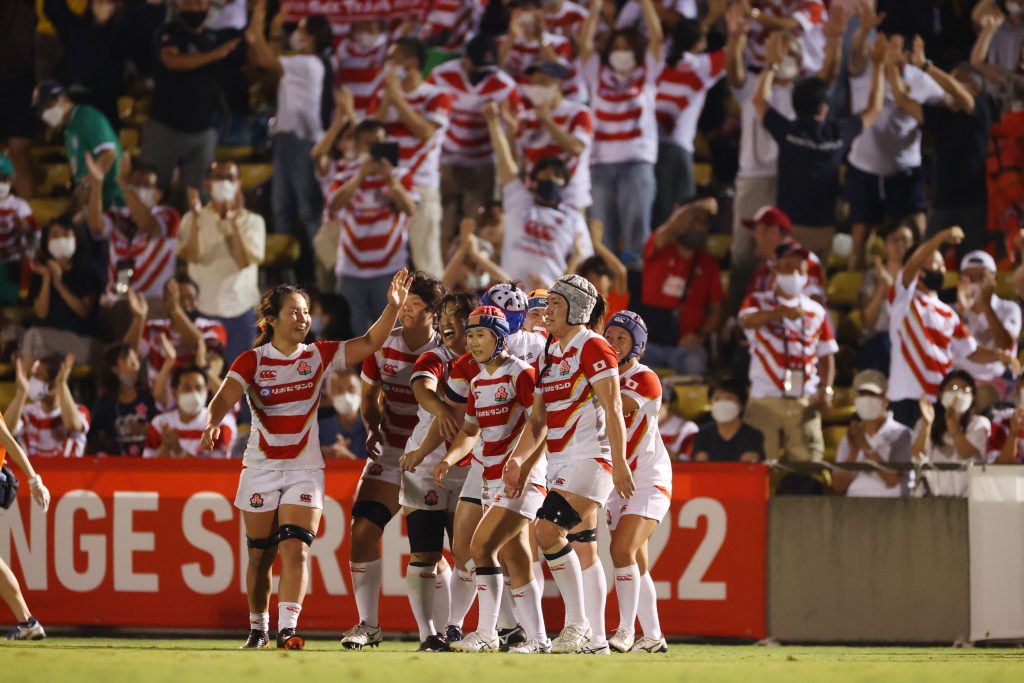 The Japan Women's Rugby Mid-to-Long-Term Strategic Plan is built around three strategic pillars.
Development of Sustainable Pathways
Creating a Women's Rugby Community
Leadership Development
Pillar one, the development of sustainable pathways, looks at concrete initiatives to increase overall participation throughout Japan by ensuring regular competitions and access to rugby. This will be delivered by women's rugby development officers covering all prefectures of Japan. Talent identification programmes will run alongside these competition structures to ensure talented athletes are identified and given opportunities to play in higher level, regional competitions, and to provide pathways into representative and national team structures.
In addition, significant focus will be placed on the development of elite level coaches and referees, while the JRFU will work continually to ensure regular, high-level competitions take place, up to and including international test matches.
Pillar two, will focus on the continued building and investment into the women's rugby community in Japan. While this community is already strong and vibrant, through increased investment in strategic initiatives to develop it further, the JRFU will look to attract more women and girls to rugby through its positive image and the existence and promotion of positive rugby role models.
The final pillar, leadership development, looks at growing leaders within women's rugby, to represent Japan not only in rugby environments, but also in a wider domestic and international context. The JRFU firmly believes that all stakeholders in rugby acquire leadership skills through the sport. Through this aspect of the game, women's rugby can continue its role of being a force for positive social change, as well as a vehicle for increased acceptance of diversity and inclusion in Japanese society.
"In my role as Women's National Team Manager, prior to taking on my current position, I spent a lot of time with national team players. I am convinced that the dedication, passion, and strength, to boldly take on challenges despite the difference in size of our athletes is unique to Japanese women's rugby. These values have been nurtured by the history of women's rugby in Japan and will continue to guide and support our growth and ambitions into the future," concluded Kagawa.
---
JAPAN RUGBY NEWS

The Japan Rugby Football Union is excited to invite all fans and friends of Japanese rugby, both here in Japan and around the world to sign up to our new newsletter – the Japan Rugby News.
To sign-up, please fill in the form below.
Subscribe