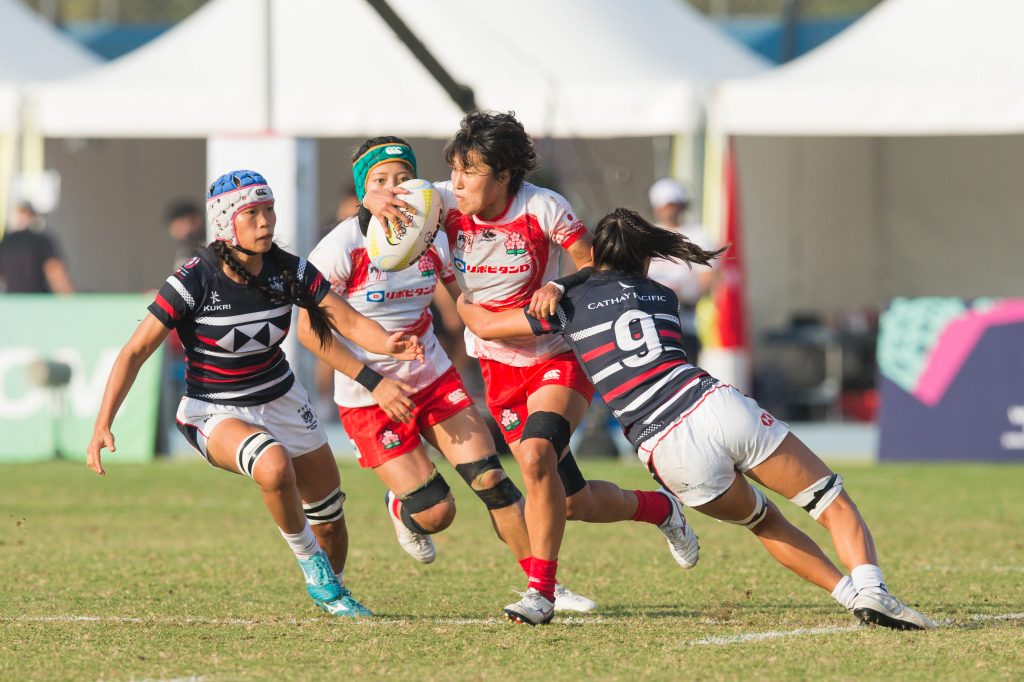 Sakura Sevens Team for Langford Sevens
The Japan Rugby Football Union is happy to announce the Japan Women's Sevens Team to play at the HSBC World Rugby Sevens Series in Langford, Canada from April 30 to May 1. The Langford sevens will be the Sakura Sevens' first appearance in the HSBC World Rugby Sevens Series in 2022.
Captained by Yume Hirano, the team includes Chiharu Nakamura who will be looking to add to her 50 caps for the Sakura Sevens. There are four debutants also named in the side, with Sakura Mizutani from Tokyo Sankyu Phoenix, Misaki Matsumura from Kanto Gakuin Mutsuura High School, Sakurako Yazaki from Aoyama Gakuin University and Mayu Yoshino from Nippon Sport Science University all set to earn their first caps playing for the Sakura Sevens.
Japan Women's Sevens National Team Head Coach, Takashi Suzuki commented:
"We're very much looking forward to participating in the HSCB World Rugby Sevens Series for the first time in almost two years. The team has a strong mix of experience, as well as some new members. We want to challenge ourselves to improve and become a more dominant force in international sevens."
Japan are set to take on Ireland, France and Brazil in Pool B.
TEAM LIST
| | | |
| --- | --- | --- |
| No. | Name | Club Team |
| 1 | Chiharu NAKAMURA | Nanairo PRISMFUKUOKA |
| 2 | Tomomi KOZASA | Hokkaido Barbarians Diana |
| 3 | Marin Kajiki | JSDF Physical Training School |
| 4 | Chiaki SAEGUSA | Hokkaido Barbarians Diana |
| 5 | Sakura MIZUTANI | Tokyo Sankyu Phoenix |
| 6 | Mei Ohtani | ARUKAS QUEEN KUMAGAYA |
| 7 | Yume HIRANO | NipponSportScienceUniv. |
| 8 | Misaki MATSUMURA | Kanto Gakuin Mutsuura HS |
| 9 | Wakaba HARA | Tokyo Sankyu Phoenix |
| 10 | Hana NAGATA | Nippon Sport Science Univ. |
| 11 | Mifuyu Koide | ARUKAS QUEEN KUMAGAYA |
| 12 | Sakurako YAZAKI | Yokogawa Muashino Artemi-Stars/ Aoyama Gakuin Univ |
| 13 | Mayu YOSHINO | Nippon Sport Science Univ. |