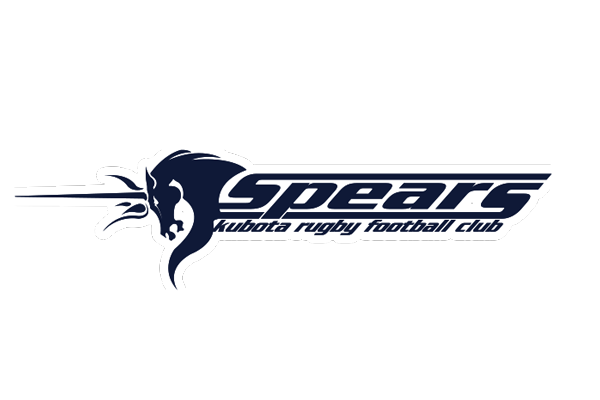 Top League Profiles 2018-2019: Kubota Spears
2018-2019 Introduction: In the 2017-2018 season, Kubota Spears finished eleventh overall on the final Japan Rugby Top League table.
Head coach Frans Ludeke is in his third season at Kubota and he will be demanding more wins from his charges this year. The overseas players will have a significant role to play in the scheme of things at the Spears, but Harumichi Tatekawa and other senior and representative local players such as prop Kengo Kitagawa, halfback Daisuke Inoue and five-eighth Hideyuki Moriwaki will have to stand up and be counted. The South African connection with Ludeke with the likes of flanker Pieter Lappies Labuschagne, towering lock Ruan Botha, No8 Duane Vermeulen and centre Gerhard van den Heever also needs to combine well to get the Spears across the line in crucial games. Other players of note in the squad include former Japan back-rower Sione Vatuvei, who joins the club from Toyota Industries, Japan international centres Katoni Otukolo and Sione Teaupa along with Fijian wing Patrick Osborne. There is still a lot of ground to make up on the top teams in the league, but Kubota continue to improve and should provide a number of surprises this season.
The Coach: South African Frans Ludeke is in his third year as head coach at Kubota in the 2018-2019 season.
The Captain: Centre Harumichi Tatekawa is again the captain at Kubota for the 2018-2019 season.
The 2018-19 Squad: (48) the list starts with captain and vice-captains and then continues through forwards and backs in order from props to fullbacks. Family names are last.
Harumichi Tatekawa (c), Hiroaki Sugimoto (v-c). Forwards: Taiki Koga, Kengo Kitagawa, Shoya Matsunami, Satoshi Saita, Kota Kaishi, Na Gwan-yon, Mitsuhisa Goto, Naomichi Tatekawa, Katsuya Okuma, Tatsuro Konno, Yoshiki Niizeki, Yuki Aoki, Kim Ho-Bum, Son Sun-gi, Ruan Botha, Jean Droste, Ryota Inahashi, Reiichi Tamura, Shota Hagisawa, Pieter Lappies Labuschagne, Yuta Chiba, Yuki Shishimoto, Takeo Suenaga, Sione Vatuvei and Duane Vermeulen. Backs: Hayato Motegi, Daisuke Inoue, Ippei Okada, Kazuhiro Taniguchi, Hideyuki Moriwaki, Ryoma Shirai, Ei Kawamuko, Katoni Otukolo, Takuro Takahashi, Matt Saunders, Sione Teaupa, Liam Dunne, Burger Odendaal, Yuji Ito, Kenta Tanaka, Hideto Kondo, Patrick Osborne, Ryo Mochizuki, Gerhard van den Heever, Kazuhiro Goya and Kenichiro Kuwae. Coach: Frans Ludeke (50).