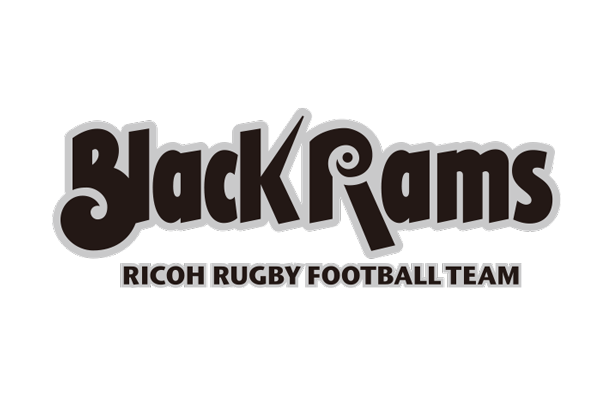 Top League Profiles 2018-2019: Ricoh Black Rams
2018-2019 Introduction: In the 2017-2018 season, Ricoh Black Rams finished seventh overall on the final Japan Rugby Top League table.
The Black Rams continued to improve last season and if the club can carry that form over into the new season upsets will be on the cards. There has been minimal turnover of players at the club in the off-season and so there is a very solid base for manager Hiroyuki Kamitori and head coach Matt Cockbain to work with. Ricoh is a club heading in the right direction but it is important that they keep improving as all the mid-table teams are making progress. Centre Daisuke Hamano takes over the captaincy this year with Japan international number eight Shuhei Matsuhashi the vice-captain. Players to watch include back-rower Michael Broadhurst who has 26 caps for Japan and the versatile Robbie Robinson in the backline. New faces in the team include midfielders Tim Bateman from the Crusaders and Bryce Hegarty from the Waratahs along with lock Elliot Dixon from the Highlanders.
The Coach: Australian-born Matt Cockbain is in his second year as head coach at Ricoh in the 2018-2019 season.
The Captain: The new captain at Ricoh for the 2018-2019 season is centre Daisuke Hamano (06/01/1994).
The 2018-2019 Squad: (50) the list starts with captain and vice-captains and continues through forwards and backs in order from props to fullbacks. All family names come last.
Daisuke Hamano (c), Shuhei Matsuhashi (v-c). Forwards: Kazuhiro Shibata, Takehiro Fujiwara, Kenta Tsujii, Sotaro Okawa, Takao Makabe, Kotaro Yoshimura, Alex Woonton, Taichi Chiba, Kazuma Nishi, Yuki Mori, Kan Yoshino, Joshua Mau, Kazuhiro Koike, Masashi Onishi, Takeshi Mabuchi, Pohiva Yamato Lotoahea, Chisei Koyama, Tatsuhiro Nagai, Jacob Skeen, Michael Broadhurst, Tatsuhide Akabori, Daisuke Musha,
Shohei Fukumoto, Elliot Dixon, Daiki Yanagawa and Colin Bourke. Backs: Masatoshi Nakamura, Shota Yamamoto, Toshiya Takahashi, Ryuji Yonemura, Kosuke Kigami, Toshiki Hamagishi, Robbie Robinson, Kohei Horigome, Daisuke Komatsu, Aki Makita, Amanaki Lotoahea, Kim Son-gu, Tim Bateman, Genki Hasegawa, Masaki Watanabe, Yusuke Matsumoto, Kengo Fukatsu, Toshiki Yamauchi, Netani Vakayalia, Takuya Takahira, Takehiro Nakazawa and Bryce Hegarty. Coach: Matt Cockbain (45).