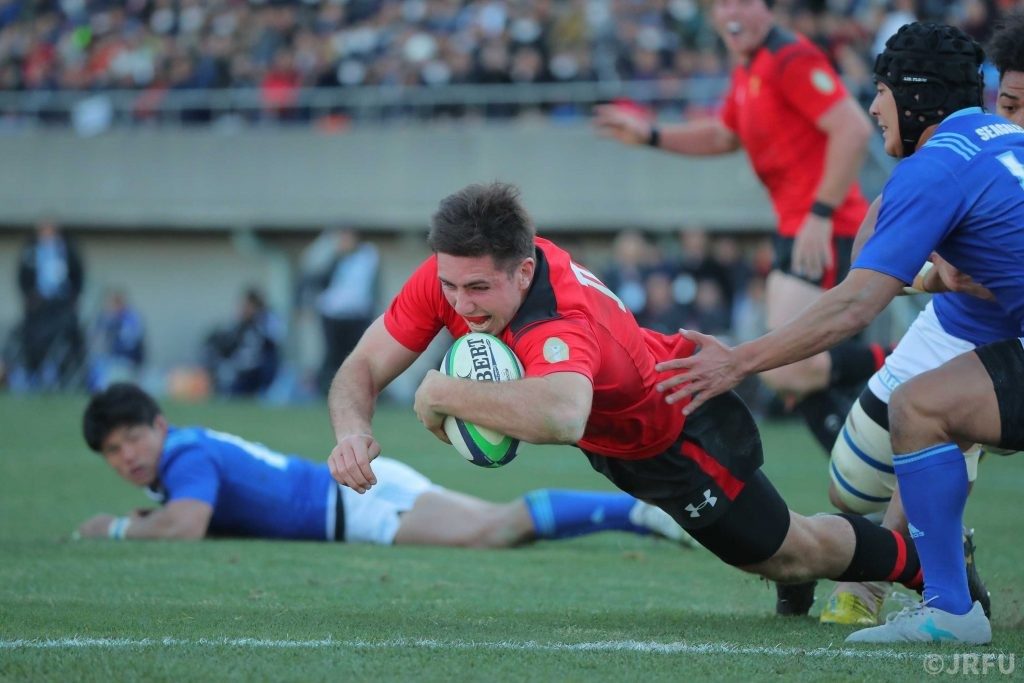 Teikyo to Play Meiji in University Final
TOKYO (Jan. 2) – Teikyo University will aim for their ninth straight collegiate rugby title when they take on Meiji University in the final of the 2017-18 championship on Jan. 7.
Masayuki Iwade's team – who have appeared in the last nine finals, losing to Waseda University in 2009 before going on their unprecedented run – beat Tokai University 31-12 on Tuesday in front of 20,237 at Prince Chichibu Memorial Rugby Ground.
Nicholas McCurran touched down twice for Teikyo as they rebounded from a stunning opening that saw Tokai wing Akihide Onogi score straight from the kick-off.
The New Zealand-born center's scores came either side of halftime and he was joined on the scoresheet by Tomoya Kimura and Koki Takeyama, who finished the day with four conversions and a penalty to go with his try.
Kazafumi Yamasuga added a late try for Tokai, who were unable to break a spirited Teikyo defensive system.
"Tokai put us under a lot of pressure but we showed a lot of patience and played the game at our pace," said Teikyo captain Kosuke Horikoshi.
In the first game of the doubleheader, 12-time champions Meiji came from behind to beat Daito Bunka University 43-21 to reach their first final since 1999 when they lost to Kanto Gakuin University.
Daito led 14-7 at the break following a tight first half, thanks to tries by Amato Fakatava and Jumpei Yukawa, with Ryuga Hashimoto responding for Meiji.
But as the game wore on, Meiji's backs, led by inside centre Yusuke Kajimura, took over.
Kajiura scored a superb solo try and played a big role in two other five-pointers as Tomoya Yamamura bagged a brace with Hinata Takei and Shotaro Matsuo also touching down.
Yukawa added a second try for Daito in the closing minutes but it was nothing more than a consolation.
"We will challenge to the end and hopefully be the first (Meiji) champion in 21 years," said head coach Masahiko Niwa.