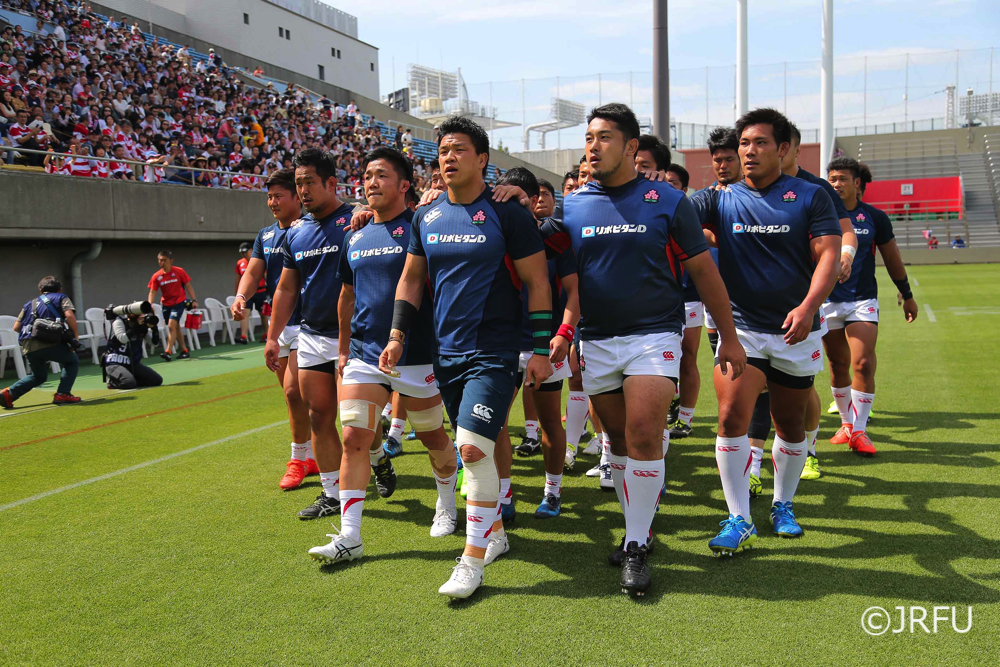 Joseph Praises Leadership Group Following Tough Win
TOKYO (May 7) – Japan coach Jamie Joseph praised the mental strength of his leadership group after his side were pushed hard by Hong Kong in Round 3 of the Asia Rugby Championship.
"I'm proud we didn't lose our way and when we did our leadership group came through and got us back on track quickly," he said following the 29-17 victory at Prince Chichibu Memorial Rugby Ground.
"I take my hat off to Hong Kong. They put us under a lot of pressure and stopped our game and we took time to react."
The victory leaves the Brave Blossoms needing just one point from next Saturday's game with the same opponents at Hong Kong Football Club to secure he title.
The visitors led with 20 minutes remaining but three tries from 2015 Rugby World Cup veterans  Akihito Yamada (his second of the game), Shota Horie and Harumichi Tatekawa eventually saw Japan home.
"From a pure coaching perspective I am bloody annoyed with the last 20 minutes," Hong Kong coach Leigh Jones said. "I think I got my substitutions wrong and it may have cost us a rare victory in Japan."
Hong Kong captain Ben Roberts also expressed disappointment that the win had got away from them.
"I'm disappointed we didn't get the win after leading with 20 minutes to go and I'm disappointed we couldn't make a bonus point," he said.
Joseph praised the visitors' effort saying "Hong Kong were very physical for the whole 80 minutes. I was surprised they maintained it or the whole match. Their line speed was very fast and their backs tackled well and that slowed down our game."
"That was exactly what we needed," he said. "It brings the players a wee bit of reality of what is expected at this level of rugby."
"It was a match when we could have easily lost our shape and control. But we did well to keep our discipline and focus and I'm proud we did not lose our way."