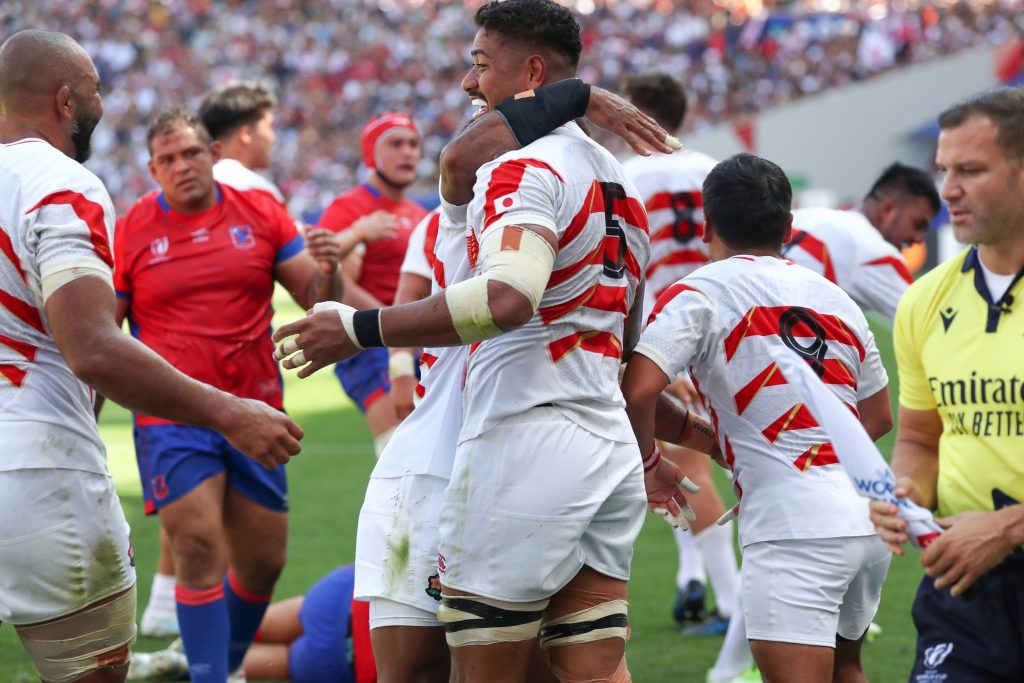 Japan's Rugby World Cup 2023 : From Debut Triumph to the Challenge of England
Japan's Rugby World Cup 2023 campaign goes from one extreme to another this week as they transition from something new to something old.
Having beaten tournament debutants Chile 42-12 in Toulouse, the Brave Blossoms head to Nice to take on England, Webb Ellis Cup winners in 2003 and the country that invented the game of rugby 200 years old.
"We know that it's a different prospect for us, but it's been a difficult couple of weeks for us so we'll just enjoy this," head coach Jamie Joseph said immediately after the win at Stadium de Toulouse.
"It's been a good learning experience for us. Next week we are playing a Tier One team, one of the best nations of rugby. We saw them dismantle Argentina, physically and intelligently. And they play a different kind of rugby. We don't play that way, we can't win if we play that way against England so we will have an enjoyable week this week because you guys won't be expecting that we can do anything."
     The win over Chile came courtesy of six tries, two of which were scored by man-of-the-match Amato Fakatava.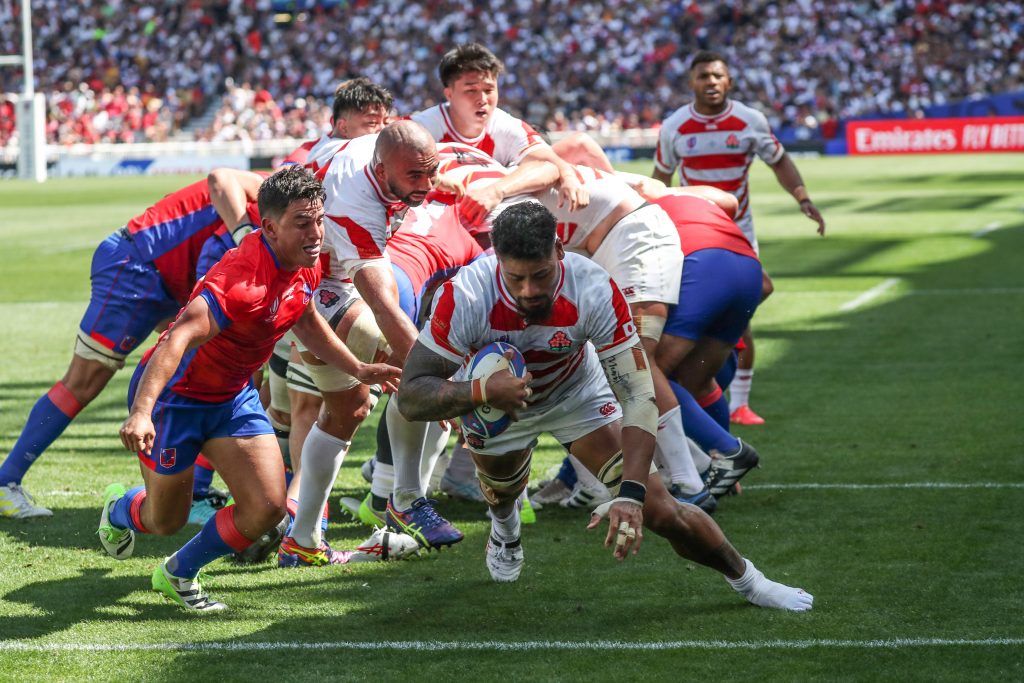 Having attended Tonga College in the land of his birth, Fakatava and his twin brother, Talau Samurai Fakatava, went to Timaru Boys High in New Zealand before enrolling at Daito Bunka University, which has a long tradition of fielding rugby players from the Pacific island kingdom.
Having graduated from Daito, the twins joined Black Rams Tokyo where they play alongside, among others, former England international Nathan Hughes.
Despite playing his club rugby in the back-row, Fakatava was seen as a lock by Joseph.
"Fakatava, what a find," Joseph said before the Chile game. "He is mobile he is fast he is fit. He is highly respected and he is a very quiet but he does it by his performances. He has lifted the team with his presence and is exactly what we need."
Those performances saw him score two tries in his first three tests this summer before disaster struck when he picked up an ankle injury that threatened to keep on the sidelines for the tournament.
But he battled back and added to his tally against Los Condores, with his two five-pointers in the first half doing much to help settle some early nerves from the Brave Blossoms.
"Today was pretty tough," he said after the game. "We expected Chile to come strong. It's pretty hot but I'm happy to be out there with the boys. My first World Cup…unbelievable. I don't know how I made it here."
He then immediately started looking ahead to the England game.
    "We have a lot of things to fix for next week. England are going to be coming strong next week but we will be ready for that. (We have to improve) our set piece, line-out and scrum."
And as assistant coach Tony Brown pointed out in the post-match debrief, Japan need to "find a way to play Japanese rugby around the physical pressure England will bring."
Overall, the general mood in the Japan camp was very positive, though Joseph did admit there was still plenty to work on ahead of the game in Nice, particularly when it comes to Japan's defensive game.
"We did miss a lot of tackles," he said. "The solution is some tackle training, so get the bags out, get the guys out. The guys work really hard but we aren't as big as the other teams and we have to be accurate with our technique. When we play a team like Chile or England and we keep missing tackles we are going to come second. Fortunately today we made enough tackles."