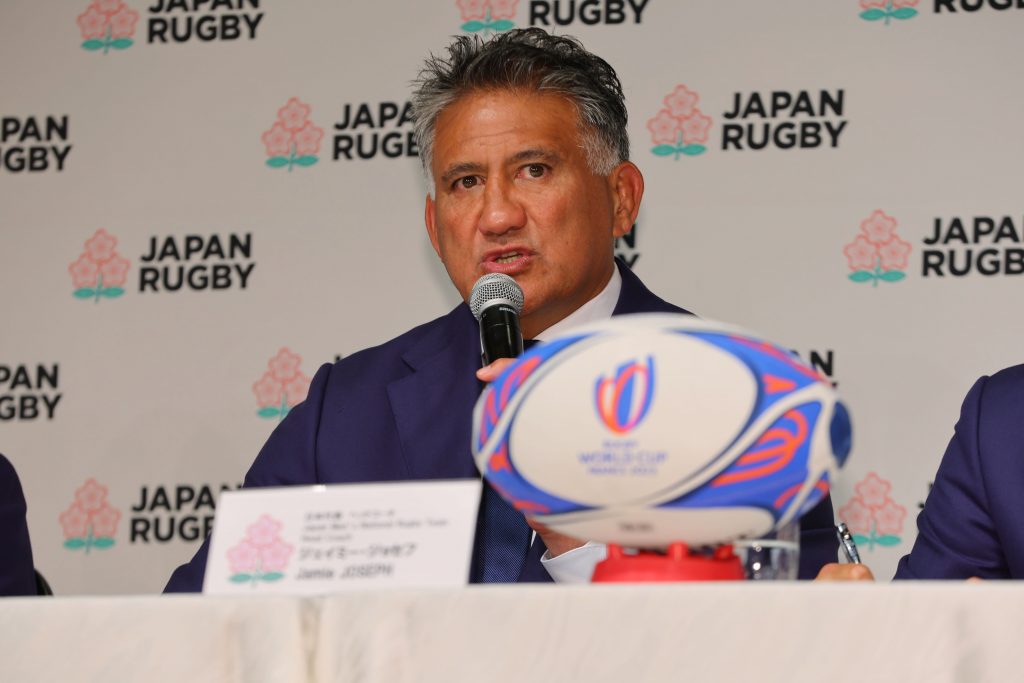 Brave Blossoms 2023 World Cup Squad Announced
With just 24 days to go until Rugby World Cup kicks off in France, the Japan Rugby Football Union is delighted to announce the Brave Blossoms 2023 World Cup squad. Revealed today by Head Coach Jamie Joseph at a media event in Tokyo, the squad will depart Japan on 19 August ahead of their final World Cup warm-up match against Italy in Treviso on Saturday, 26 August.
With three places in the 33-member squad still to be confirmed, 30 players were announced today, comprising 15 forwards and 15 backs. The final squad places will be announced ahead of World Rugby's squad announcement deadline on 21 August.
Following the Brave Blossom's record-breaking run at their home World Cup in 2019, the 2023 Japan squad sees a new generation of players coming through, backed up by a core of experienced campaigners.
Of the 30 players announced today, 13 featured in the 2019 squad including prop, Keita Inagaki and outside-back, Kotaro Matsushima were also part of the 2015 squad for Rugby World Cup in England. Hooker, Shota Horie and backrow-forward, Michael Leitch also featured in New Zealand in 2011, and are both set to represent Japan at their fourth Rugby World Cup.
In terms of next generation players, prop, Sione Halasili and scrumhalf, Kenta Fukuda are the only two uncapped players in the squad, alongside another nine players with less than 10 test caps experience. The most telling statistic pointing to the relative youth of the squad is the average number of test caps across the 30 announced players is 21.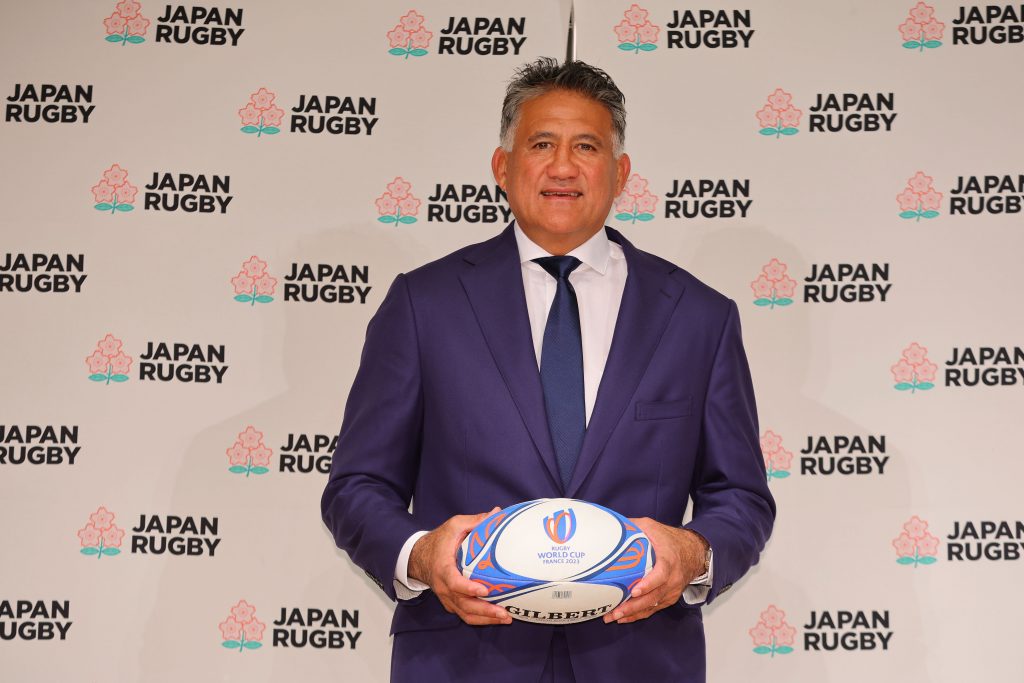 Commenting on the Japan World Cup squad selection, Brave Blossoms Head Coach Jamie Joseph said:
"We're going into the World Cup to win it. As a tournament, if you can get to the quarter finals, anything can happen, so our first step is to make the top-eight and take things from there. We understand that's a massive challenge, but the team takes a lot of confidence from what we achieved in 2019, surprising the world by the way we played and how we went through our pool unbeaten. It's our challenge to do that again in 2023.
"Recently we've had some tough results, with a couple of red cards and some serious injuries to some senior players that have really affected the team. But at the same time, it's given us great preparation for the World Cup. Red and yellow cards will become an increasing feature of the modern game and every week, in every test match, players have to be able to adjust to these moments.
"In selecting the squad we've worked around the fact that we can't replace or take more than 33 players, so we need to make sure all bases are covered. What that looks like in terms of specialist positions, we're taking nine front rowers, and three specialist nines and tens. So just under half the squad cover only five positions. In terms of the final selection, it reduces our options, so we've selected players who can focus on one position, but also have the ability to play in another one or two positions as well."
Following their warm-up match against the Azzurri in Italy, the Brave Blossoms will head to France, to their Official Base Camp in Toulouse where they will prepare for their opening Pool D match against Chile on Sunday, 10 September at Stadium de Toulouse.
They then face England on Sunday, 17 September at Stade de Nice before returning to Stadium de Toulouse to take on Samoa on Thursday, 28 September. The Brave Blossom's final pool match will be against Argentina on Sunday, 8 October at Stade de la Beaujoire, in Nantes.
TEAM LIST
| | | | | | | |
| --- | --- | --- | --- | --- | --- | --- |
| Position | Name | Team | Height | Weight | Date of Birth | Caps |
| PR | Keita INAGAKI | SAITAMA Panasonic WILD KNIGHTS | 186 | 116 | 1990/6/2 | 48 |
| PR | Craig MILLAR | SAITAMA Panasonic WILD KNIGHTS | 186 | 116 | 1990/10/29 | 12 |
| PR | Sione HALASILI | YOKOHAMA CANON EAGLES | 180 | 120 | 1999/10/15 | 0 |
| PR | Asaeli Ai VALU | SAITAMA Panasonic WILD KNIGHTS | 187 | 115 | 1989/5/7 | 25 |
| PR | Jiwon GU | KOBELCO KOBE STEELERS | 183 | 117 | 1994/7/20 | 24 |
| PR | Shinnosuke KAKINAGA | TOKYO SUNTORY SUNGOLIATH | 180 | 115 | 1991/12/19 | 12 |
| HO | Atsushi SAKATE | SAITAMA Panasonic WILD KNIGHTS | 180 | 104 | 1993/6/21 | 36 |
| HO | Shota HORIE | SAITAMA Panasonic WILD KNIGHTS | 180 | 104 | 1986/1/21 | 71 |
| HO | Kosuke HORIKOSHI | TOKYO SUNTORY SUNGOLIATH | 175 | 100 | 1995/6/2 | 7 |
| LO | James MOORE | URAYASU D-Rocks | 195 | 110 | 1993/6/11 | 16 |
| FL | Ben Gunter | SAITAMA Panasonic WILD KNIGHTS | 195 | 120 | 1997/10/24 | 7 |
| FL | Kazuki HIMENO | TOYOTA VERBLITZ | 187 | 108 | 1994/7/27 | 28 |
| FL | Shota FUKUI | SAITAMA Panasonic WILD KNIGHTS | 186 | 101 | 1999/9/28 | 1 |
| FL | Michael LEITCH | TOSHIBA BRAVE LUPUS TOKYO | 189 | 113 | 1988/10/7 | 79 |
| LO/FL | Jack CORNELSEN | SAITAMA Panasonic WILD KNIGHTS | 195 | 110 | 1994/10/13 | 15 |
| SH | Naoto SAITO | TOKYO SUNTORY SUNGOLIATH | 165 | 73 | 1997/8/26 | 14 |
| SH | Yutaka NAGARE | TOKYO SUNTORY SUNGOLIATH | 166 | 75 | 1992/9/4 | 33 |
| SH | Kenta FUKUDA | TOYOTA VERBLITZ | 173 | 80 | 1996/12/19 | 0 |
| SO/FB | Jumpei OGURA | YOKOHAMA CANON EAGLES | 172 | 82 | 1992/7/11 | 4 |
| SO | Rikiya MATSUDA | SAITAMA Panasonic WILD KNIGHTS | 181 | 92 | 1994/5/3 | 32 |
| SO | Seungsin LEE | KOBELCO KOBE STEELERS | 176 | 85 | 2001/1/13 | 9 |
| CTB | Tomoki OSADA | SAITAMA Panasonic WILD KNIGHTS | 179 | 90 | 1999/11/25 | 3 |
| CTB | Dylan RILEY | SAITAMA Panasonic WILD KNIGHTS | 187 | 102 | 1997/5/2 | 13 |
| CTB | Ryoto NAKAMURA | TOKYO SUNTORY SUNGOLIATH | 182 | 92 | 1991/6/3 | 34 |
| CTB | Shogo NAKANO | TOKYO SUNTORY SUNGOLIATH | 186 | 98 | 1997/6/11 | 7 |
| WTB | Jone NAIKABULA | TOSHIBA BRAVE LUPUS TOKYO | 177 | 95 | 1994/4/12 | 3 |
| WTB | Semisi MASIREWA | HANAZONO KINTETSU LINERS | 181 | 93 | 1992/6/9 | 4 |
| WTB | Siosaia FIFITA | TOYOTA VERBLITZ | 187 | 105 | 1998/12/20 | 12 |
| WTB | Lomano Lava LEMEKI | NEC GREEN ROCKETS TOKATSU | 178 | 96 | 1989/1/20 | 16 |
| FB/WTB | Kotaro MATSUSHIMA | TOKYO SUNTORY SUNGOLIATH | 178 | 88 | 1993/2/26 | 50 |
---

Subscribe JAPAN RUGBY NEWS