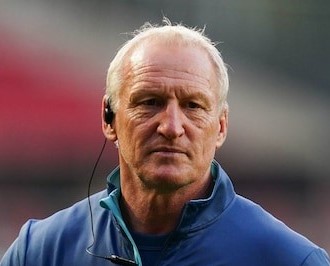 Simon Middleton to Join The Sakura Fifteen Coaching Team
The Japan Rugby Football Union is delighted to announce that Simon Middleton has been appointed as High-Performance Advisor to the Japan National Women's Team, the Sakura Fifteen.
Simon's appointment is supported through World Rugby's Technical Support Programme, and he will join the Sakura Fifteen on their upcoming tour to Spain.
Prior to taking up his new role with Japan, Simon was Head Coach of the England Women's Fifteens Team, the Red Roses from 2015 to 2023 and Head Coach of England Women's Sevens from 2014-2016. During his time with the Red Roses, the team won five Six Nations titles, including Grand Slams in 2017, 2019, 2020 and 2022. He also guided the team to Rugby World Cup finals in 2017 and 2022 and oversaw their record-breaking run of 30 victories between 9 November 2019 and 5 November 2022.
Commenting on his appointment, Simon Middleton, Sakura Fifteen High-Performance Advisor said:
"It's a great privilege for me to join the Japan National Women's team and I'm really excited to work with Head Coach Lesley McKenzie, her staff and players. The Sakura Fifteen produced some strong performances at the recent World Cup, playing an exciting brand of rugby and have some extremely talented players. I feel very honoured to have been asked to work in the programme and to help support the Sakura Fifteen continue to close the gap on the world's top teams, as we head towards what promises to be an exciting WXV in October."
Yoshiyuki Miyazaki, National Team Director added:
"Bringing Simon into the Sakura Fifteen's coaching team is an important step in our mission to accelerate the development and strengthening of the team and the wider women's game in Japan. Simon has an impressive track record as the Head Coach of the England Women's Sevens and Fifteens programmes. These teams have consistently excelled in elite competitions, including the World Cup, Six Nations, and Olympics. He was also named World Rugby Coach of the Year in 2021. Simon will join Sakura Fifteen ahead of the team's upcoming tour to Spain, will take part in domestic training camps in Japan and be with the team throughout the WXV this autumn in Cape Town, South Africa."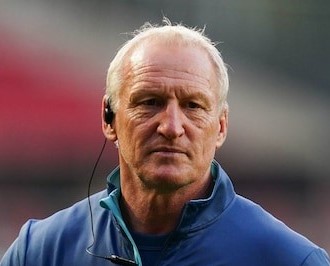 Simon Middleton
Date of Birth: February 2, 1966
Birthplace: Knottingley, England
Career
• Dual code professional rugby player
– Castleford Tigers – Position Full Back / Wing (1992-1998)
– Leeds Tykes – Position Centre/Wing (1998 – 2000)
• Leeds Tykes Defence & Assistant Coach (2000-2012)
• D.O.R. Bishop Burton College (2012-2014)
• England Women 7s Head Coach (2014-2016)
• England Women 15s Head Coach (2015-2023)
Achievements
• Women's Rugby World Cup Gold Medallist (2014)
• Women's Rugby World Cup Silver Medallist (2017/2022)
• 6 Six Nations Titles, including 5 Grand Slams
• GB 7s Head Coach – 4th place Rio Olympics (2016)
• Coached England Red Roses to World No1 (2019-present)
• Coached England Red Roses to a world record 30 consecutive wins
• World Rugby Coach of the Year (2021). First ever women's head coach to win the award.
• Awarded an MBE for services to rugby in 2021.