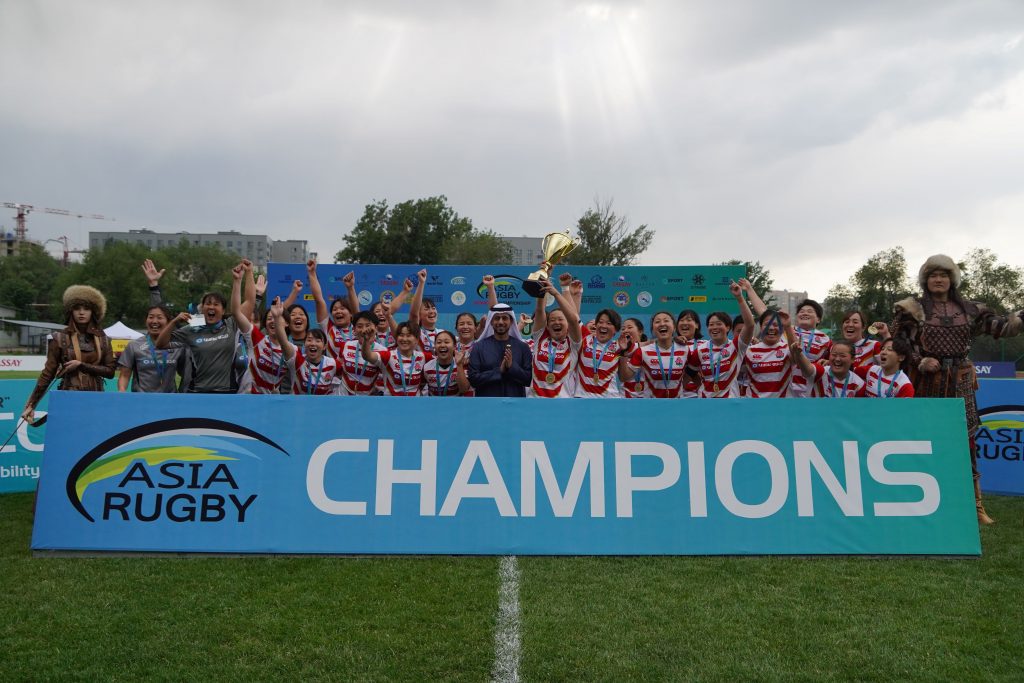 Sakura Fifteen Secure WXV 2 Spot With Strong Win Over Kazakhstan in Almaty
The Sakura Fifteen have qualified for World Rugby's WXV 2 tournament in South Africa following a 0-72 win over Kazakhstan in the Asia Rugby Women's Championship 2023 final in Almaty, on Sunday, 28 May. The visitors ran in 11 unanswered tries in a dominant performance, in what was the best possible start for the team in their 2023 season.
As a result of their win, Japan now qualify for this year's WXV 2 in Cape Town, South Africa. Played across the weekends of 14, 21 and 28 October, the six team competition is part of World Rugby's new three-tier annual global women's international 15s competition.
A young, new-look Sakura Fifteens side, captained by openside-flanker Iroha Nagata, included five debutants spread across the matchday 23. Starting halfback Moe Tsukui, was the most experienced player in the team with 22 caps, while eight players held less than ten national team caps.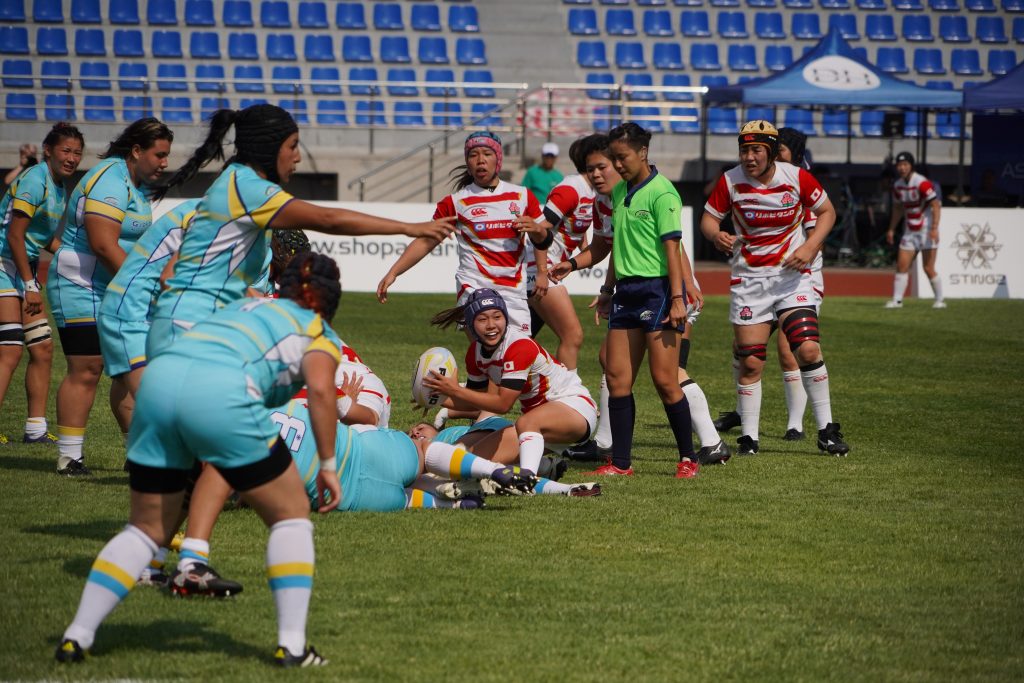 Following the match, Sakura Fifteens Head Coach, Lesley McKenzie commented:
"I am so pleased for the girls with their performance in Almaty. Their attention to detail and the clarity they displayed in how we wanted to manage the game was superb. Ayasa Otsuka at flyhalf was on the front foot all day. It was a pleasure to watch, especially when her kicking was complemented by players like fullback Sora Nishimura and left-wing Komachi Imakugi. It allowed us to access so much of the pitch and keep the pressure on Kazakhstan.
"Our forwards showed the power in the scrum and speed in the collisions that we needed to keep moving forward from the World Cup. A big congratulations to our five new caps. I'm thrilled to introduce new talent from this past season's Kanto and Kansai club competitions into international rugby, and also to see our young squad from last year's World Cup campaign continue to grow and develop.
Thank you to our hosts in Almaty. Kazakhstan have been wonderful proponents of the game and the values of international competition. We had a great training environment and we've been provided with a wonderful start to our test preparation for WXV2 in South Africa. Thank you also to our supporters back home in Japan."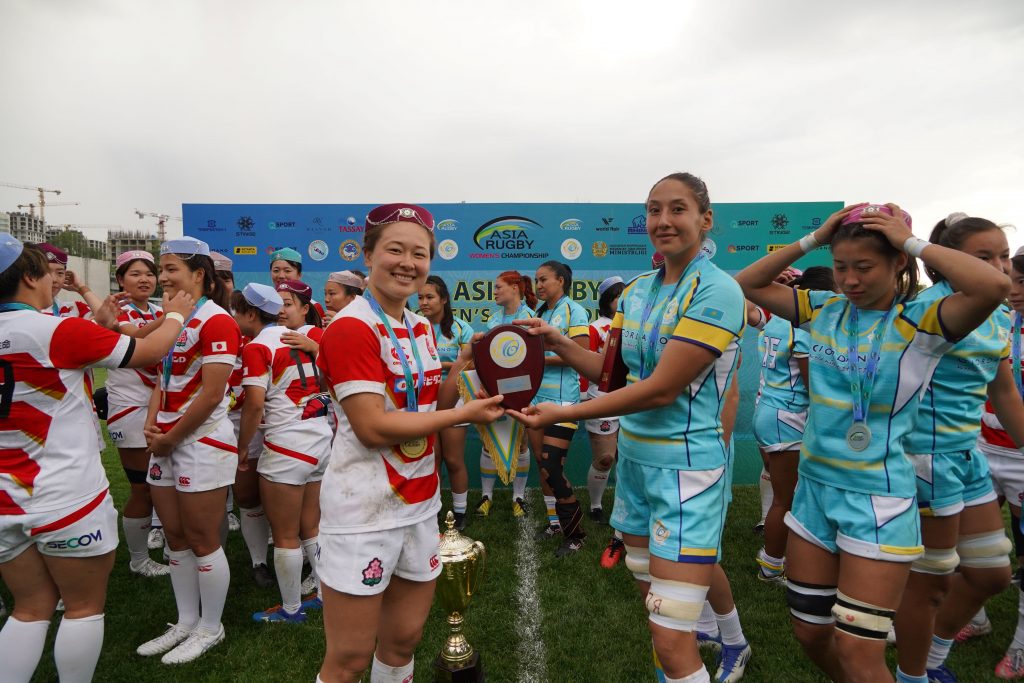 Sakura Fifteens Captain Iroha Nagata added:
"We created strong momentum in attack by carrying the ball into space and stopped our opponent's momentum through solid contact in defence. We also identified some issues we need to work on ahead of the WXV. I'm grateful for the opportunity to lead the team and I'm happy to have won my first game as captain. I was conscious of playing well, while also keeping the team focused on our game plan. We're delighted to be competing in WXV 2. It's a great opportunity for the team to grow and we will work hard to keep raising our standards to challenge at WXV. Thank you for your support."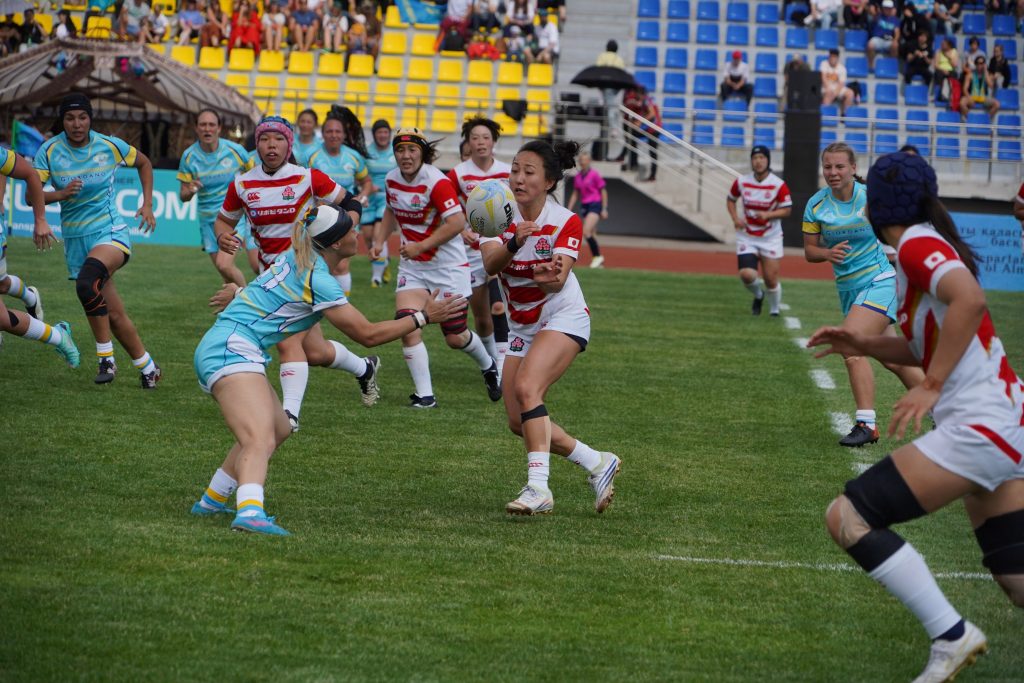 Commenting following her first cap for the Sakura Fifteens, inside-centre Yuki Paraki said:
"I'm extremely grateful to have been given the opportunity to receive my first cap for Japan and to not only represent my country, but also my family, friends, the Nagato Blue Angels and everyone who has been part of my rugby journey. Today's game was only the beginning of what our team is capable of and I am looking forward to how we will continue to build as we focus towards the WXV tournament in South Africa. My first try for Japan was built from our strong forward pack who gave us the go forward which created space for the backs. It was a great team try where I was the lucky one to be able to cross over the white line."
---

Subscribe Japan Rugby News