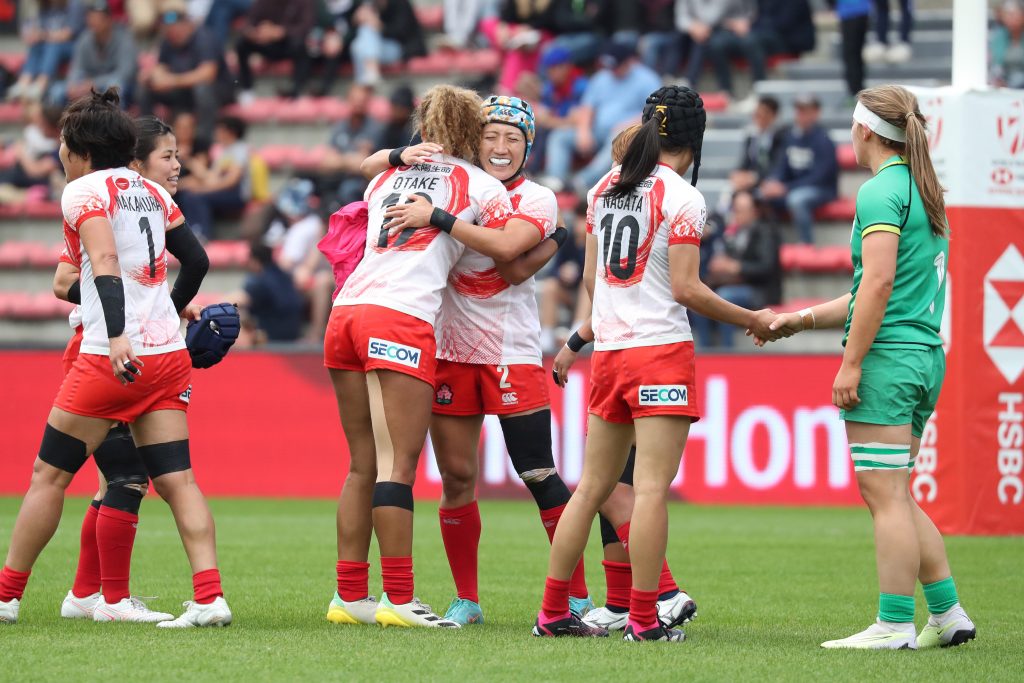 Sakura Sevens Continue to Impress with Fifth Place Finish in Toulouse
The Sakura Sevens have recorded their best ever result at a HSBC World Rugby Sevens Series event after claiming fifth place at the France Sevens in Toulouse over the weekend (12 – 14 May). The result from the final leg of the women's 2023 series sees Japan claim eighth spot across the series and follows their previous best result of sixth place at the Hamilton Sevens in New Zealand back in January.
Across the weekend of competition, Japan faced Great Britain, Fiji and Spain in Pool C. Coming up short 19-12 in their first match against Great Britain and losing 26-14 to Fiji. Japan then put in a dominant display in their final pool match, winning 33-5 against Spain.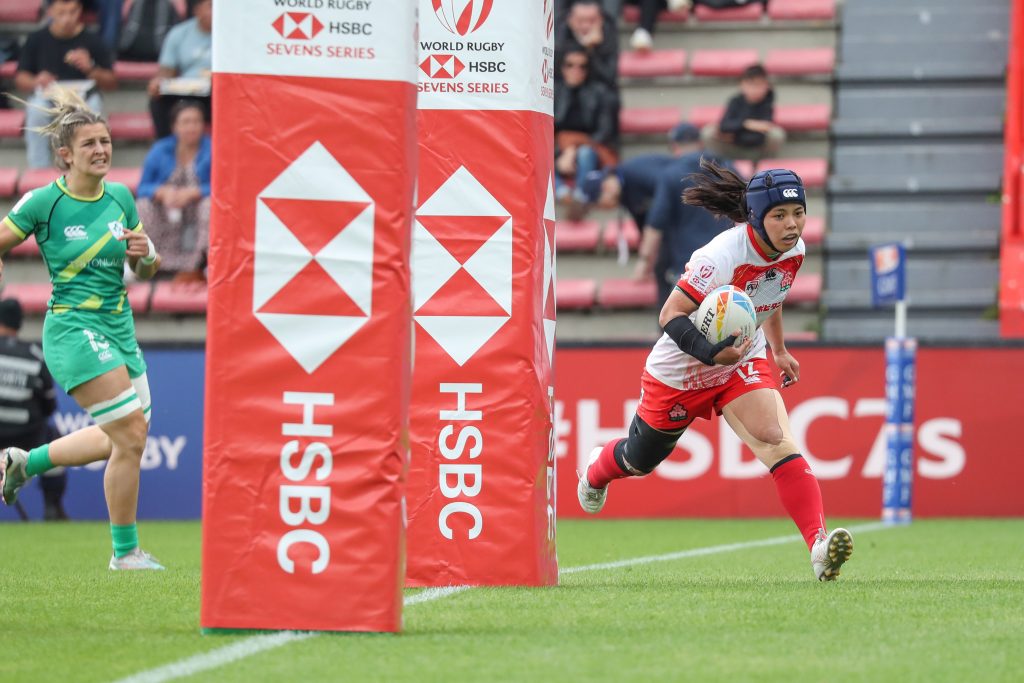 Progressing into the knockout phase, they fell to the eventual tournament and 2023 series winners New Zealand by 29 points to 7. Their fortunes then changed as they headed into their final two matches, taking revenge on Great Britain with a hard fought 14-5 win, which they followed up with a 14-0 win over Ireland in the fifth-place playoff.
Commenting on the result, Sakura Sevens Head coach Takashi Suzuki said:
"I'm delighted with our fifth-place finish in Toulouse and to have finished the year eighth overall, our highest ever results. The team has experienced and grown a lot by competing against the world's best teams across all seven tournaments and I would like to thank the players and staff who kept fighting until the very end. While we celebrate this milestone, we will not be satisfied and will continue towards our next goal. Thank you to everyone who supported us. Our team is still growing, so please continue to support the Sakura Sevens."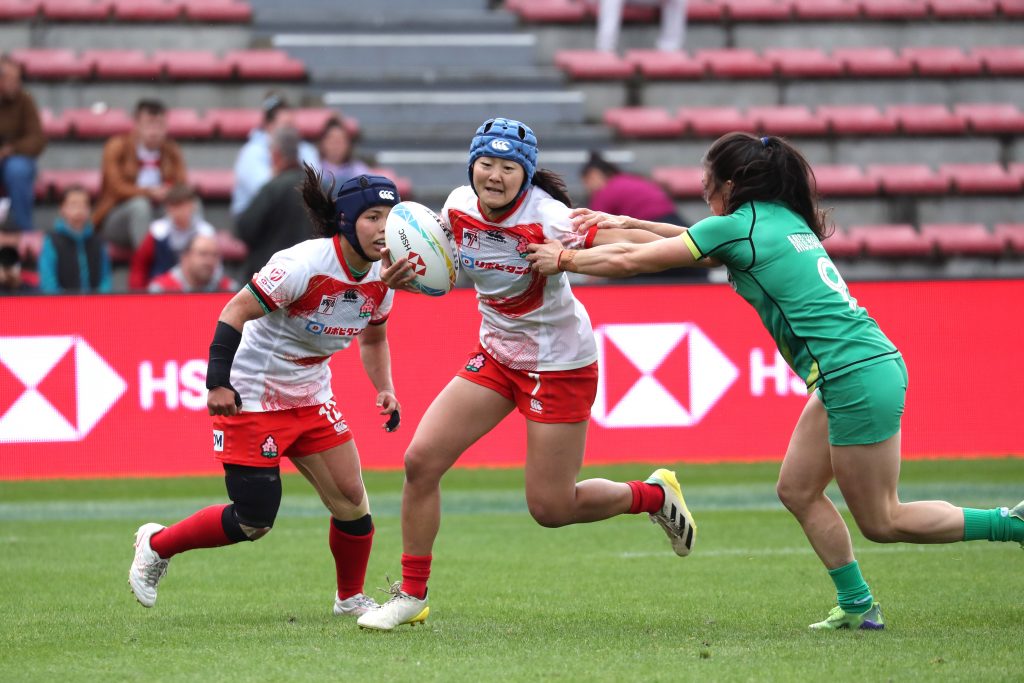 Sakura Sevens Captain Yume Hirano added:
"We worked together as a team throughout the year and finished the final tournament in Toulouse in fifth place, our highest ever result. It was a very fulfilling series, and we grew as a team from Dubai, until the final tournament in Toulouse. We will not be satisfied with this result and will continue to work hard to qualify for the Paris Olympics and we look forward to your continued support."
While the Sakura Sevens celebrated their achievement, the Japan Men's Sevens were left disappointed following their underwhelming showing in Toulouse, finishing the tournament in 14th place. Their result also means the team is relegated from next year's World Series and will need to fight for promotion to make their way back into series for 2025. Putting this disappointment aside, the Japan Men will go into this weekend's London Sevens, the final leg of the men's 2023 series looking to finish the year on a more positive note.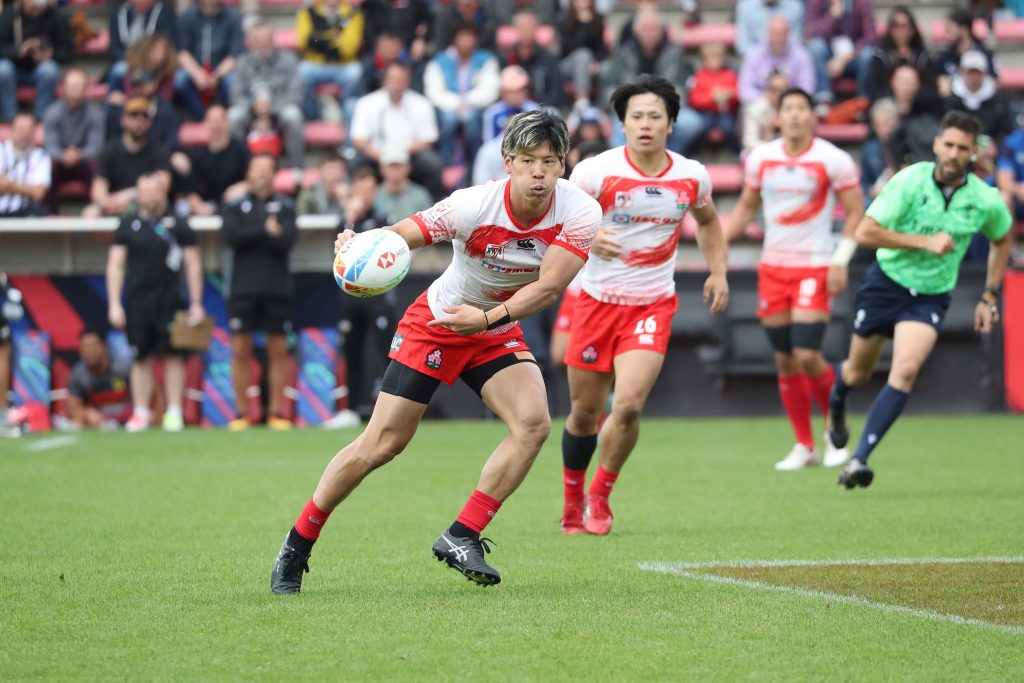 Following the tournament, Japan Men's Sevens Head Coach Simon Amor said:
"Toulouse was a disappointing performance from the team. We took a step backwards with regards to the progress that had been made with our tackle, breakdown, and contact skills. In addition, we were inconsistent with our kick offs. All key areas of the game which we need to be technically accurate in to win on the World Series. As the relegated team we now head to London for the last tournament of the World Series and look to show the passion and commitment required for the Japan Sevens."
---

Subscribe