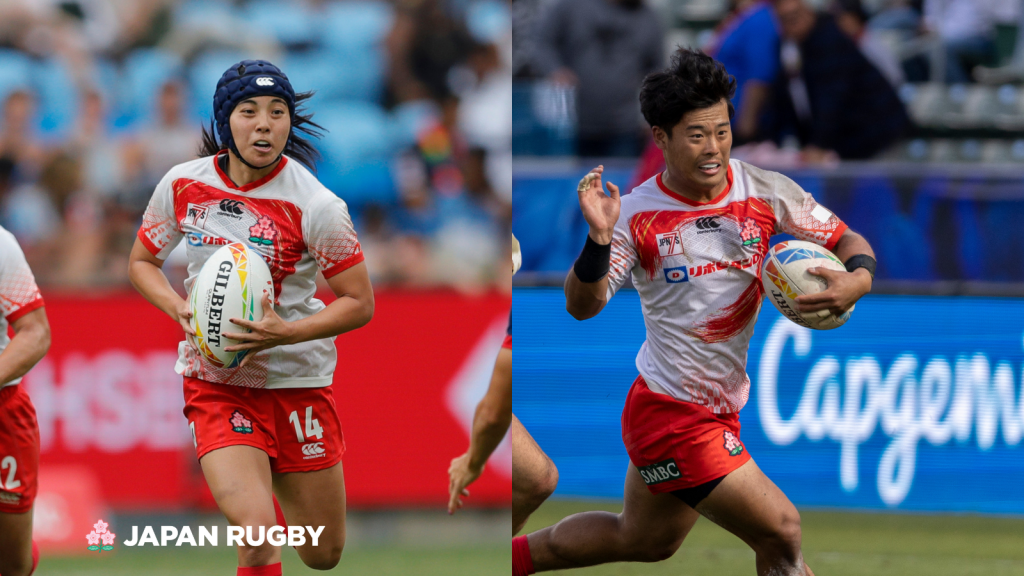 Japan Men's and Women's Teams Announced for HSBC Canada Sevens
The Japan Rugby Football Union is happy to announce the Japan Men's and Women's Sevens Teams to play at the HSBC World Rugby Sevens Series in Vancouver, Canada from March 3 to 5.
The Japan men's team will be led by Captain Taisei Hayashi and includes veteran Kameli Raravou Latianara Soejima who is set to earn his 52nd Sevens cap for Japan. The team face a tough group in Pool B, taking on Argentina, South Africa, and France.
Meanwhile, Sakura Sevens Captain, Yume Hirano will lead a solid team combining both youth and experience as they look to improve upon their 6th place finish at the Hamilton Sevens in New Zealand, back in January. Sakura Sevens' stalwart Chiharu Nakamura is set to earn her 59th Sevens cap for Japan. The Japan women are set to take on Australia, France, and Spain in Pool B.
Japan Men's Sevens National Team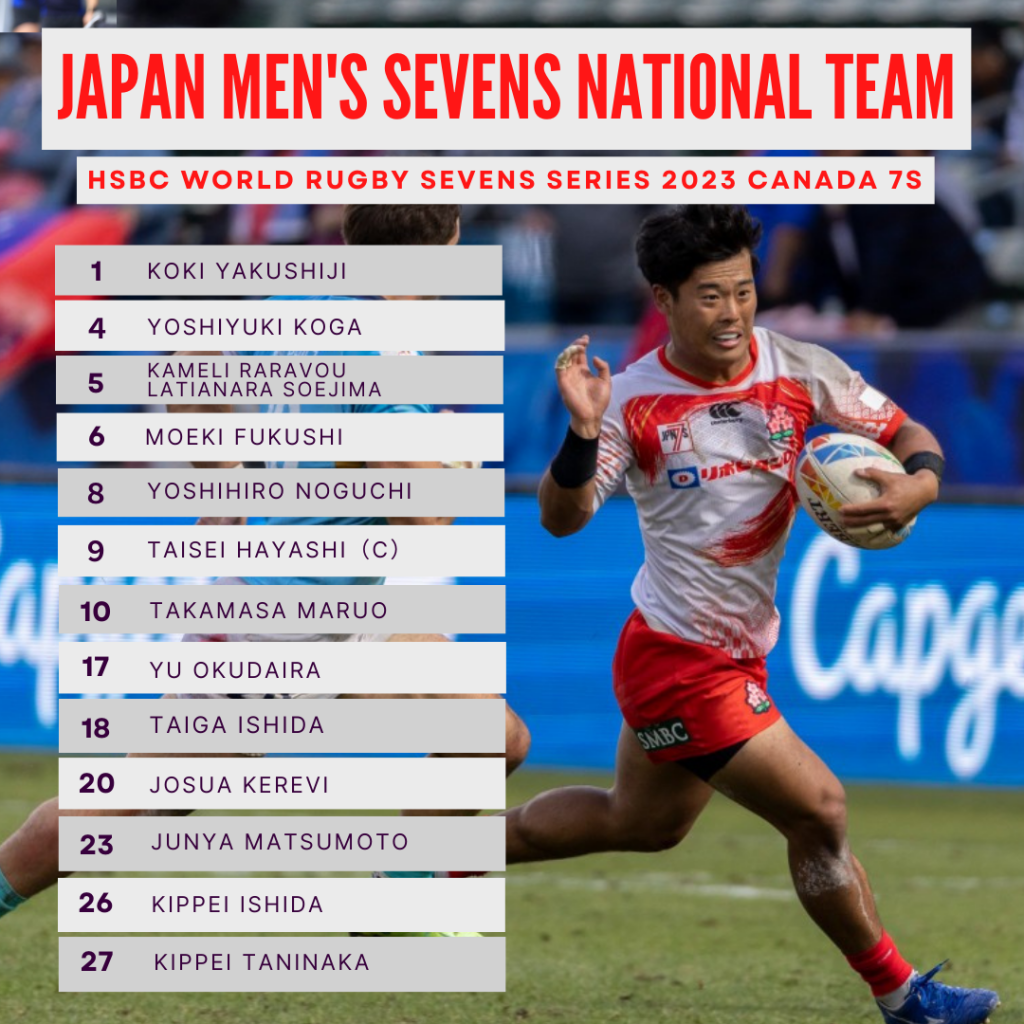 | | | |
| --- | --- | --- |
| No. | Name | Caps |
| 1 | Koki YAKUSHIJI | 6 |
| 4 | Yoshiyuki KOGA | 9 |
| 5 | Kameli Raravou Latianara SOEJIMA | 51 |
| 6 | Moeki FUKUSHI | 16 |
| 8 | Yoshihiro NOGUCHI | 24 |
| 9 | Taisei HAYASHI (C) | 36 |
| 10 | Takamasa MARUO | 7 |
| 17 | Yu OKUDAIRA | 6 |
| 18 | Taiga ISHIDA | 12 |
| 20 | Josua KEREVI | 1 |
| 23 | Junya MATSUMOTO | 4 |
| 26 | Kippei ISHIDA | 8 |
| 27 | Kippei TANINAKA | 1 |
Japan Women's Sevens National Team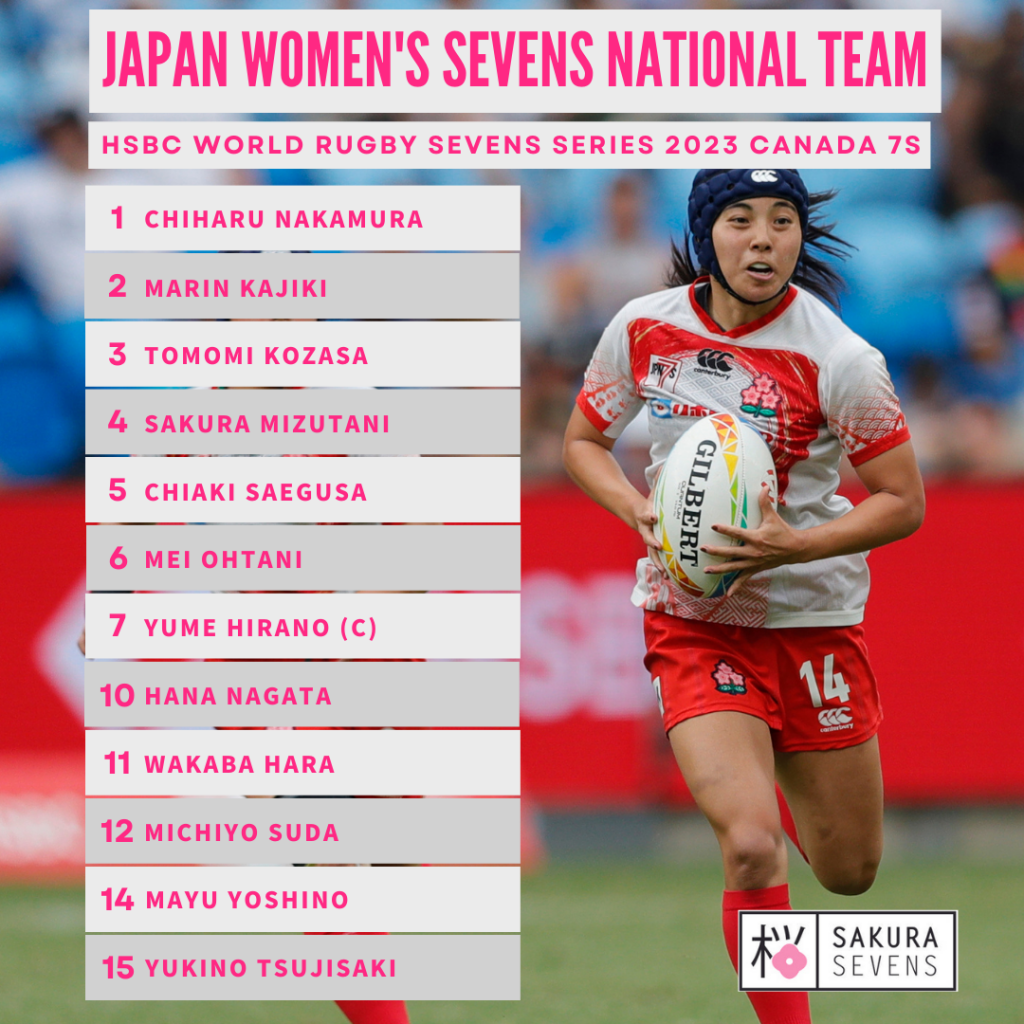 | | | |
| --- | --- | --- |
| No. | Name | Caps |
| 1 | Chiharu NAKAMURA | 58 |
| 2 | Marin KAJIKI | 11 |
| 3 | Sakura MIZUTANI | 10 |
| 3 | Tomomi KOZASA | 25 |
| 5 | Chiaki SAEGUSA | 9 |
| 6 | Mei OHTANI | 11 |
| 7 | Yume HIRANO (C) | 33 |
| 10 | Hana NAGATA | 18 |
| 11 | Wakaba HARA | 17 |
| 12 | Michiyo SUDA | 9 |
| 14 | Mayu YOSHINO | 4 |
| 15 | Yukino TSUJISAKI | 3 |