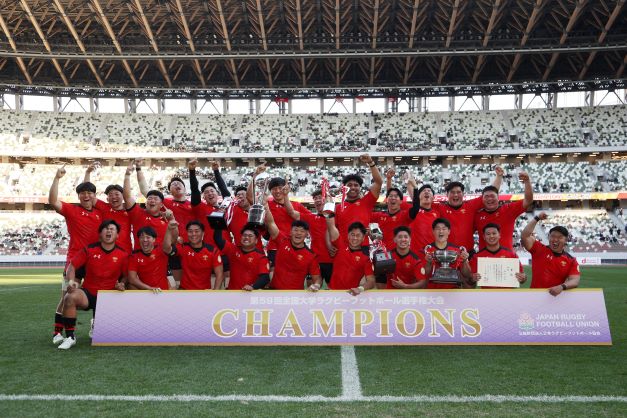 High School and University Finals Cap Busy Weekend in Japanese Rugby
In addition to the eight games played across round-three of Japan Rugby League One, last weekend saw the culmination of both the Japan High School Rugby Championship and the Japan University Rugby Championship, with the finals of both competitions played on Saturday 7th and Sunday 8th respectively. With the final matches of both tournaments traditionally held across the same January weekend, and with the League One season in full swing, Japanese rugby fans were spoiled for choice with the amount of elite-level rugby on offer.  
The 102nd edition of the Japan High School Rugby Championship was held at the iconic Hanazono Rugby Stadium in the east of Osaka, spread over seven days from December 27th, until the final, on Saturday, January 7th. The tournament comprises 51 high school teams from across all 47 prefectures of Japan who compete in a gruelling, knock-out format in which teams must win their games to progress.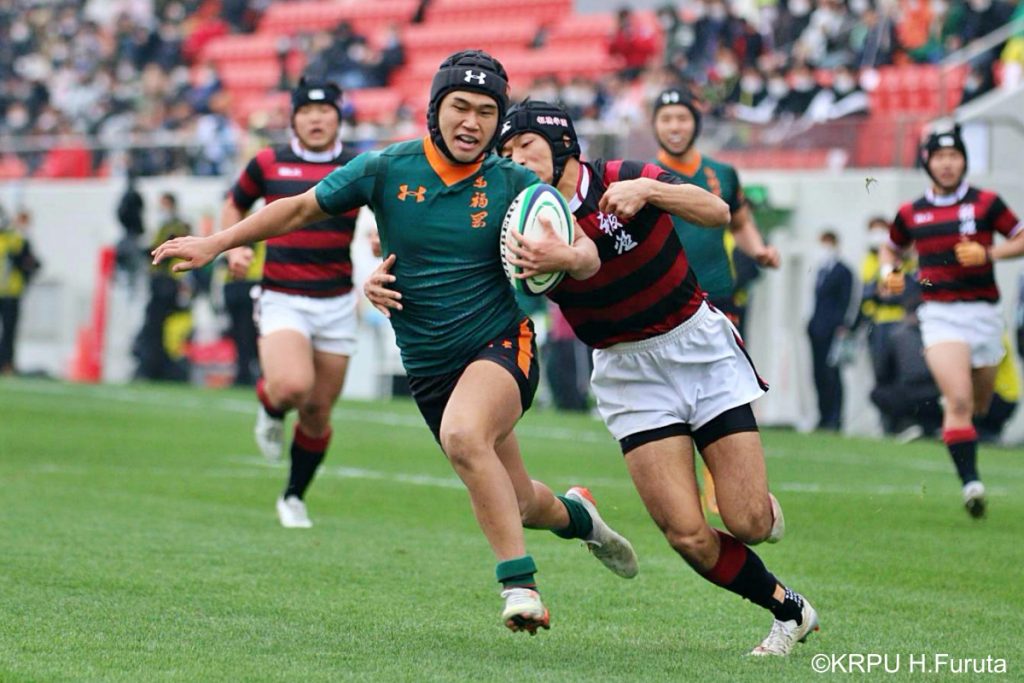 This year's final saw Higashi Fukuoka, a famous rugby school from Japan's southern island of Kyushu take on Hotoku Gakuen, a High School in Hyogo, located on Japan's main island between the cities of Kobe and Osaka. For Hotoku Gakuen, it was their first time to play in the final, with their best previous result being a semi-final appearance. Higashi Fukuoka on the other hand were playing in their 10th final, having already won the championship six times, in 2007, 2009, 2010, 2011, 2014, and most recently in 2016.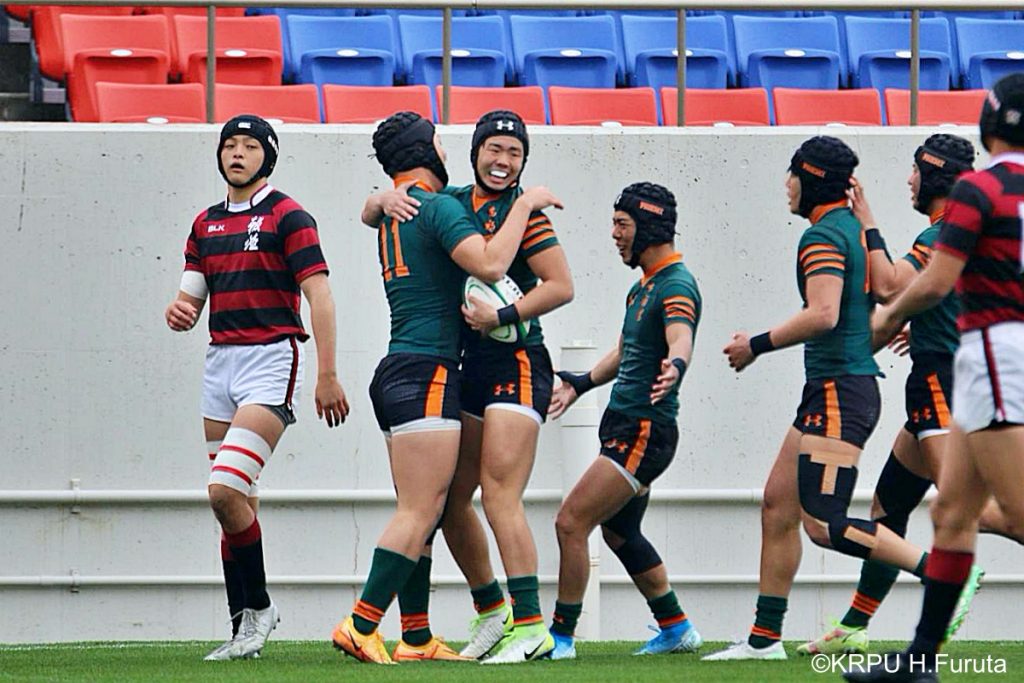 In a highly entertaining, high-skilled match, Higashi Fukuoka went into the sheds at half time with a 12-7 lead, following two well worked tries scored through some handy backline play. The team from Fukuoka continued their domination in the second half, running out eventual winners 41-10. While an ecstatic Higashi Fukuoka team celebrated their 7th national title, first-time finalists, and runners-up Hotoku Gakuen could hold their heads high following their most successful tournament result and having played with great heart and passion, fighting hard all the way to the final whistle.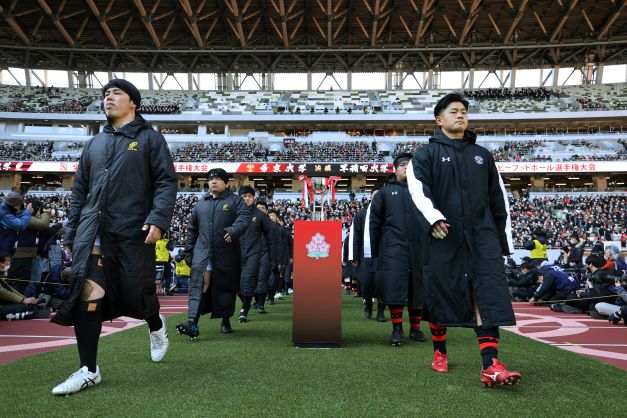 With the Japan High School Rugby Championships over for another year, attention then shifted to Tokyo the following day when Teikyo University and Waseda University, both situated in Tokyo, played in the final of the 59th Japan University Rugby Championship. Both teams are heavyweights in Japanese university rugby with Waseda having competed in 34 previous finals, winning 16, while Teikyo have played in 11 finals, winning 10, including a nine-title winning streak between 2010 and 2018. Teikyo also went into the match as reigning champions, having won the title in 2022 against Meiji University.
While Waseda came into the fixture having won their previous matches by relatively close margins, Teikyo entered the final in red-hot form, having won their previous two matches by 66 and 50 points respectively. This form carried on into the final where Teikyo secured a 28-12 lead going into the halftime break. Teikyo continued their domination in the second half through their powerful scrum and marauding forward pack which continued to sap the strength of the Waseda defence. As Waseda began to tire in the final quarter, Teikyo continued to apply pressure, running out eventual winners with a dominant 73-20 final score.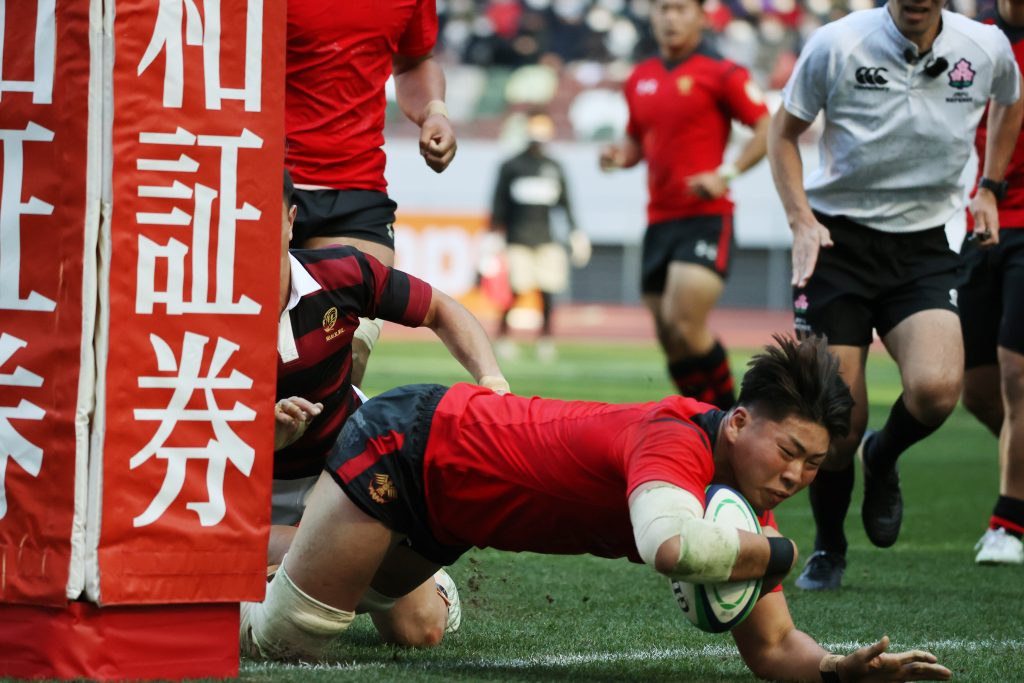 Following the conclusion of the Japan University Rugby Championship, it was announced by the NTT Japan Rugby League One on January 10th that 36 players from 24 university teams throughout Japan had been offered 'Early Entry' contracts with League One clubs. This included three players from Teikyo and four from Waseda. The announcement followed a change in player contract and registration rules for the 2022-23 season that allows players in their final year of university to play in NTT Japan Rugby League One matches.