JRFU Appoint Rob Penney as Head Coach of Japan U20s
The Japan Rugby Football Union is delighted to announce that Rob Penney has been appointed as Head Coach of the Japan U20s team. Rob will assume his new role with the national team in addition to his current advisory role with Japan Rugby League One team, the Urayasu D-Rocks.
Elite, international under-20s rugby will once again return in 2023 following a three year break due to the impact of the global pandemic with World Rugby expected to announce more details around next year's World Rugby U20 Championship in due course. The Japan U20s team will begin their preparations for the tournament in January next year.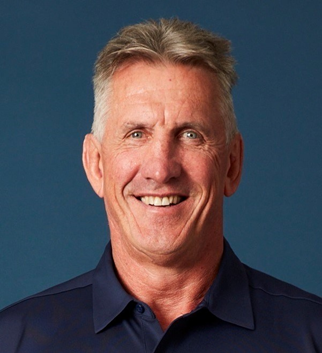 Commenting on his appointment, Rob Penney, Head Coach of the Japan U20s said:
"It is with great pride that I accept the appointment as Head Coach of the Japanese U20 team ahead of the 2023 World Rugby U20 Championship. It is a great honor and privilege to be appointed to lead this critical, high-performance team that is a key part of Japan's rugby development pathway.
"These talented young men, tasked with representing their country with pride and passion, will have a unique and life changing experience as we prepare them to take on the world. They will take great inspiration from the Brave Blossoms who have proven that through hard work, courage, and passion, so much can be achieved. We will assemble a management team that will cater for the needs of these developing young men, making sure their experience provides a steppingstone into League One.
"I would like to thank the Urayasu D-Rocks for giving me the opportunity to take on this additional responsibility and to represent them within the national team environment. It's very humbling and a massive privilege to be asked to coach at national team level and you can rest assured that I will do everything I can to ensure we have a successful program that further develops this elite group of young rugby men, while preparing them for a bright future in rugby."
Mitsuyuki Nakayama, Chief Rugby Officer, Japan Rugby Football Union added:               
'With the U20 Championships, an important pathway for strengthening the national team, resuming in 2023, we are delighted to welcome Rob Penney, who has a wealth of national and international coaching experience and led New Zealand to runners-up in the 2012 tournament as head coach of the Japan U20 team. I would also like to thank everyone at Urayasu D-Rocks for giving Rob the opportunity to take on this role in addition to his responsibilities at the club."
Rob Penney
Date of Birth: April 27, 1964
Birthplace: New Zealand
Coaching Career
2006-2011: Head Coach, NPC Canterbury
2012: Head Coach, U20 New Zealand (JWC runners-up)
2013-2014: Head Coach, Munster
2014-2018: Head Coach, NTT Communications Rugby Club
2015: Advisor to Japan U20 National Team
2019: Head Coach, Toyota Industries Corporation
2019-2021: Head Coach, Waratahs
2021: Head coach, NTT Communications ShiningArcs Tokyo Bay Urayasu
2022 – Current: Urayasu D-Rocks Reinforcement Advisor
2022 – Head Coach, Japan U20