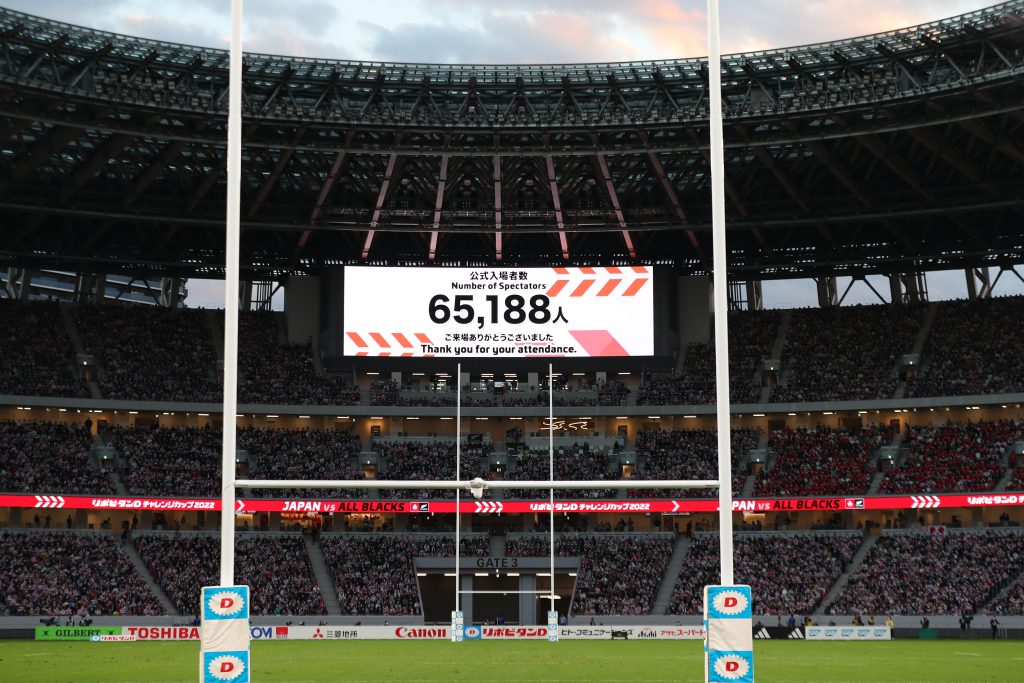 Rugby Fever Returns To Tokyo With Classic Japan vs New Zealand Clash
With the Brave Blossoms hosting the All Blacks at a sold-out National Stadium in Tokyo, rugby fever once again returned to the national capital in scenes reminiscent of the 2019 Rugby World Cup. With more than 65,000 fans packed inside the stadium, the match saw the largest ever audience for a rugby match in Japan, outside of the Rugby World Cup.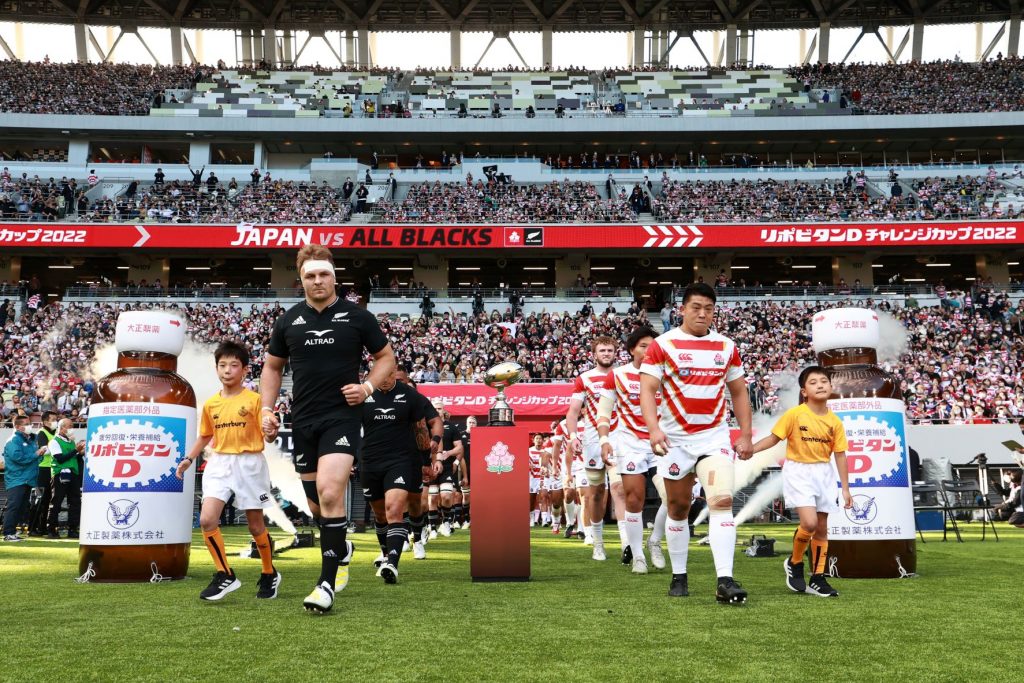 Fans were able to witness a classic test match between the two sides, with Japan pushing the three-time World Champions all the way, just falling short 31-38 at the final whistle. The result was the closest between the two sides in the seven test matches they have played since 1987.
With tickets being sold out well in advance of the match, the JRFU also hosted a public viewing at the nearby Chichibunomiya Rugby Stadium. Over 14,000 people attended the fanzone throughout the day and more than 4,000 fans enjoyed a live telecast of the match on the giant screens inside the stadium.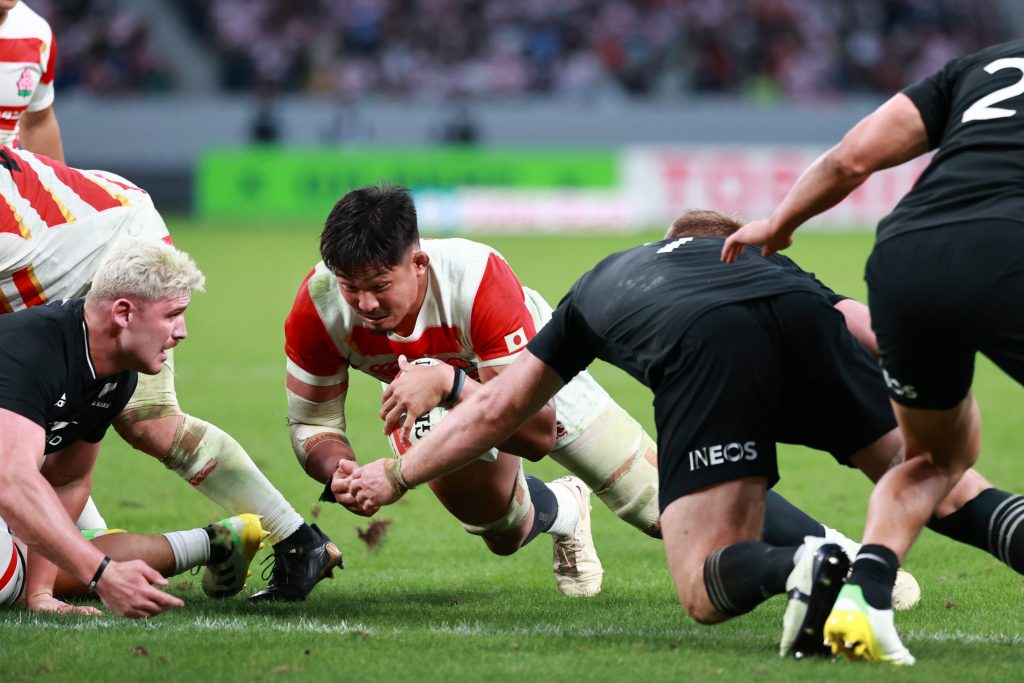 Commenting on the match attendance, Masato Tsuchida, President of the Japan Rugby Football Union said:
"It was a great pleasure to welcome the All Blacks to the National Stadium for the Lipovitan D Challenge Cup 2022 in a stadium packed with red and white. Tickets were sold out in advance, and we were able to break the attendance record for a rugby match in Japan, outside of the Rugby World Cup in 2019. With the pandemic having followed so soon after the success of the World Cup, we are delighted that so many fans were able to once again share in the excitement and emotion of live rugby."