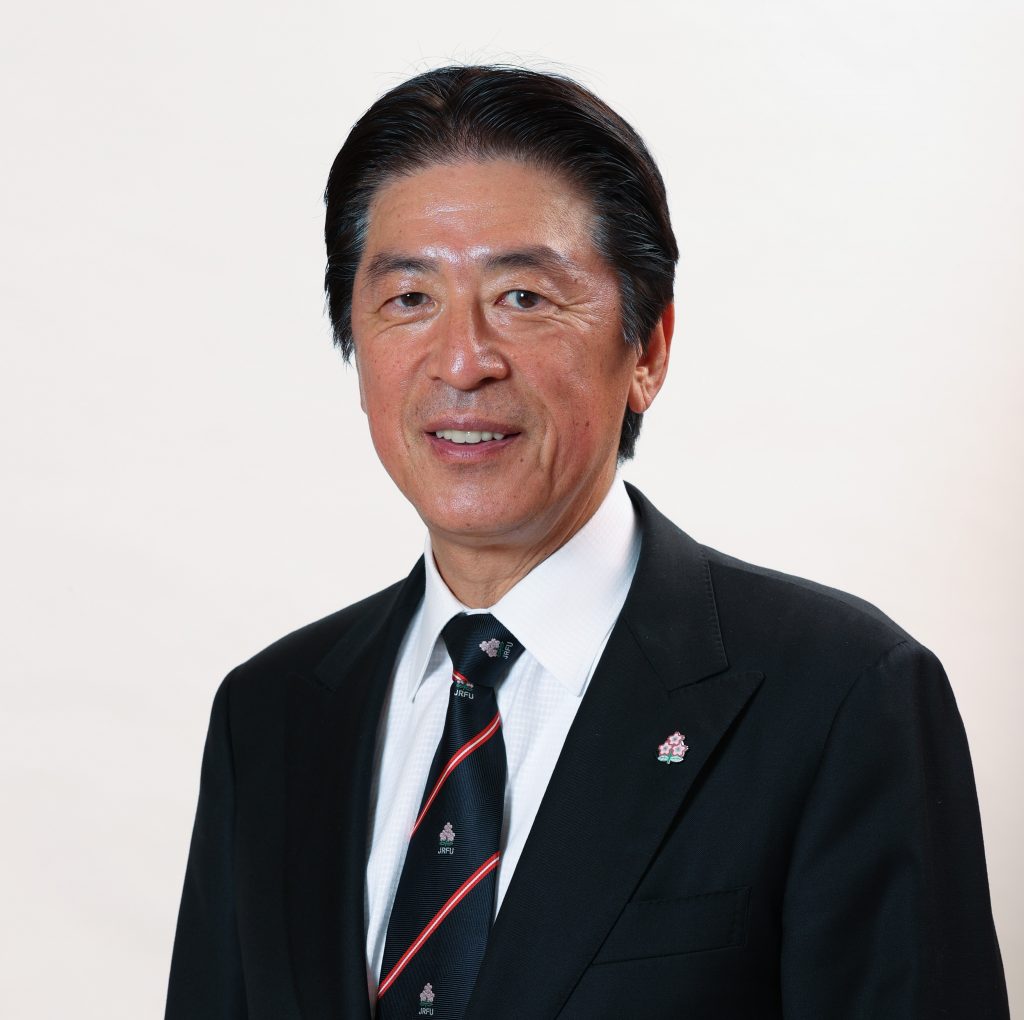 JRFU Board Elects New President
Following a meeting of the Japan Rugby Football Union Board of Councillors and Board of Directors on Sunday, June 26, the new Board of Directors have been elected for the coming two-year term, running until June 2024. Director Masato Tsuchida was appointed as the new President of the JRFU, and Kensuke Iwabuchi was reconfirmed for another term as Chairman of the JRFU.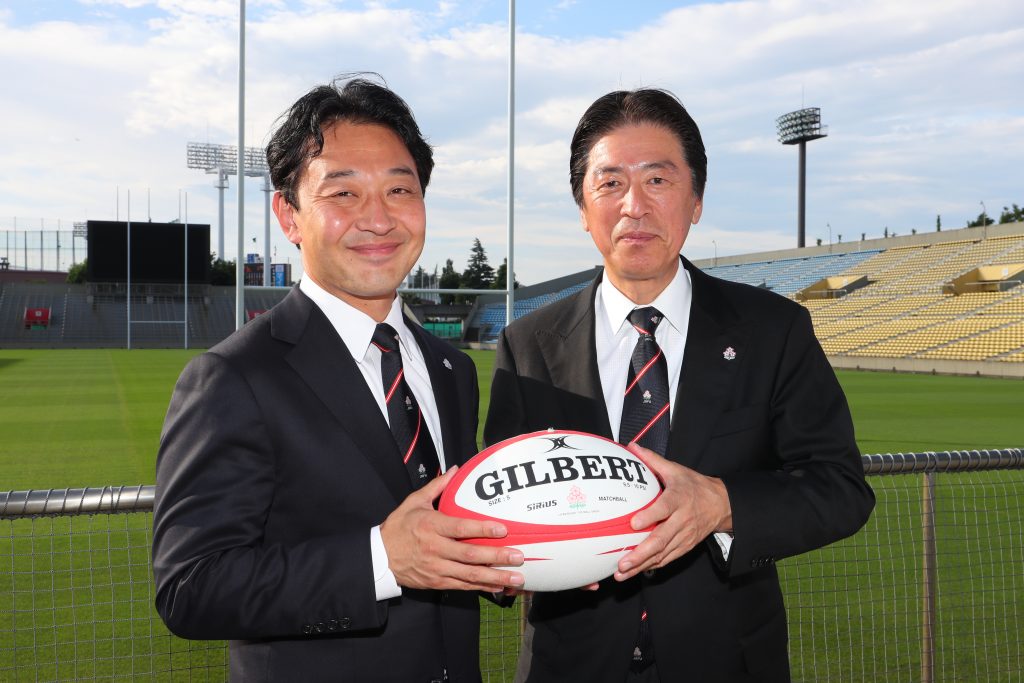 Masato Tsuchida, President, Japan Rugby Football Union commented:
"In 2015, together with the late Seiji Hirao, I became a member of the Board of Directors of the Japan Rugby Football Union, with the aim of changing rugby in Japan and reforming the game through our joint efforts. That year, Rugby World Cup 2015 was held in England and through the success of the national team, led by Head Coach Eddie Jones, Japanese rugby developed strongly. Four years later, with our team progressing to the quarter finals and with your great support, we were able to witness the entire country embracing rugby during Rugby World Cup 2019.
"I started playing rugby when I was in high school and it has had such a positive impact on my life. I have accepted this challenge so that I can give back to the sport that has given me so much. During my tenure as President, I have three major goals that I want to drive in Japanese Rugby.
"Firstly, I want to start the process of bringing Rugby World Cup back to Japan and Asia once again. To achieve this, I strongly hope that we can not only strengthen the national team, but that the JRFU also becomes a world class rugby administration, a union we can be proud of and one that works on an equal footing with the unions of the rest of the world. To this end, I will work hand in hand with Chairman Kensuke Iwabuchi.
"Secondly, we will build our national teams so they can aim for the top four and higher in both men's and women's Rugby World Cups. As for Sevens, we would like to build our teams with the ambition of winning Olympic medals. We also have a long way to go in training referees who can officiate at the level of a Rugby World Cup and we must continue to heavily promote women's rugby. I would like to tackle these challenges with the support of the entire union.
"Finally, I would like to increase the population of rugby players. While the number of elementary and junior high school players is increasing, high school and adult participation is decreasing. The number of women players is growing, but the overall number still remains small. The JRFU will play a central role in working with the three regional unions and prefectural unions to create an environment in which as many children as possible can play rugby, and to support players throughout our rugby family, including coaches and player's families.
"Together with the support of Japan's entire rugby family, we will do our best to make sure that the JRFU and our national teams are teams you can be proud of in the world of rugby, and we ask for your continued support."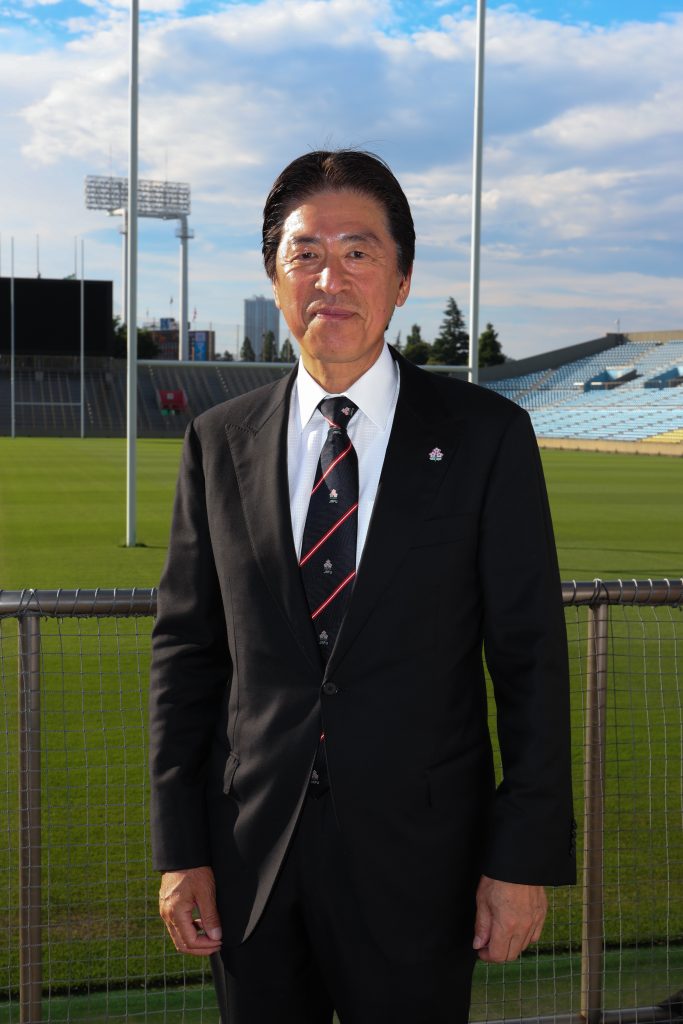 Profile: Masato Tsuchida
Born: October 21, 1962
Graduated from Doshisha University, Faculty of Commerce (1985)
Senior Managing Executive Officer, General Manager of Metropolitan Sales Division, Suntory Liquors Ltd.
Rugby Career:
Akita Technical High School (graduated in 1981)
Doshisha University (graduated in 1985)
Suntory Rugby Club (retired in 1995)
1980: Vice Captain- Japan High School National Team's 1980 tour of Australia
1982-1984: Won three consecutive University Championships with Doshisha University
1985: Japan vs France in Nantes on October 26, 1985 (1 cap)
1995-1996: Head Coach Suntory Rugby Club (Won Japan Rugby Championship in 1996)
1997-1999: Japan National Team Forwards Coach
2000-2003: Head Coach Suntory Rugby Club (Won Japan Rugby Championship 2001 & 2002)
2015 – 2022: Board Director – Japan Rugby Football Union
2022: President of Japan Rugby Football Union