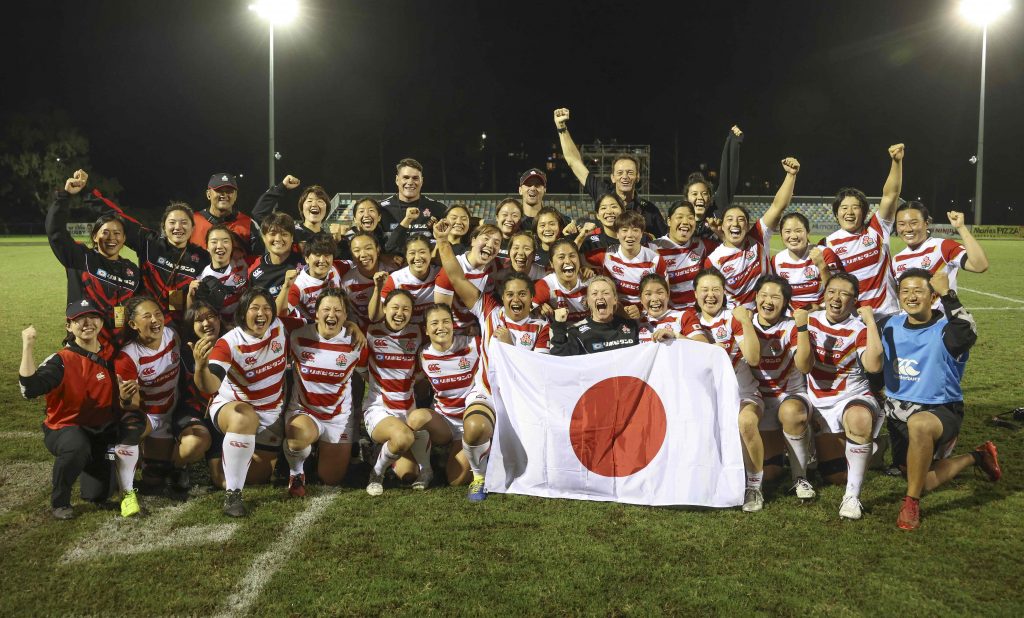 Sakura Fifteen Set to Host South Africa and Ireland Ahead of Rugby World Cup
The Japan Rugby Football Union is delighted to announce that the Japan Women's National Team, the Sakura Fifteen will host South Africa and Ireland in a four test match series in July and August. Playing two test matches against both teams, the series will be the first time the Sakura Fifteen have played in Japan since the Women's Asia Rugby Championship in July 2017.
The first test against South Africa will be played at the iconic Kamaishi Unosumai Memorial Stadium on Sunday, July 24. The teams will then play a second test six days later at Kumagaya Rugby Stadium on Saturday, July 30. The Sakura Fifteen will then host Ireland at Shizuoka ECOPA Stadium on Saturday, August 20, and again one week later at Tokyo's historic Chichibunomiya Rugby Stadium on Saturday, August 27.
The series will see all four matches played at some of Japan's most iconic stadiums, all with their own unique history. Kamaishi, Kumagaya and Shizuoka were all Rugby World Cup 2019 venues, while Chichibunomiya is considered the spiritual home of Japanese rugby.
Sakura Fifteen Team Director, Keiko Asami commented:
"We're pleased to be able to play test matches in front of our home fans as we prepare for Rugby World Cup in New Zealand in October. We would like to express our appreciation to all those who have worked hard to make these matches possible. These test matches will be hugely important for our RWC preparations, not only for player selection, but also for the team experience, and for giving young and new players the chance to play at the highest level. Our recent victories over Fiji, the Australian Barbarians, and the Wallaroos have given us a great deal of confidence, and we need your support to further develop the team for RWC. Join us and let's create the 'SAKURA WAVE' together."
Sakura Fifteen Head Coach, Lesley McKenzie commented:
"It means so much to host these games in Japan. We've been doing all our work in Japan yet playing all our games outside Japan during my time here, so I'm thrilled to have the opportunity to play for the Japanese people at home. It will be special to kick off the test series in Kamaishi, and I am sure we will see a lot of support in Kumagaya, Shizuoka, and Tokyo. This month we discussed, as a whole squad, the sense of power and momentum that the wins in Australia gave our team, whether they were watching at home in Japan, in isolation in hotel rooms on the Gold Coast, or at the field; it was clear that equally strong was the urgency that all of us felt to continue our own work and our own acceleration towards individual responsibilities. That bodes well for our progression as a team, and we welcome all fans of rugby, whether they are first time spectators or have loved the game for a long time. Please join us!"
Kick-off times, ticket information, broadcast schedules and other activities of the Sakura Fifteen will be announced in due course.