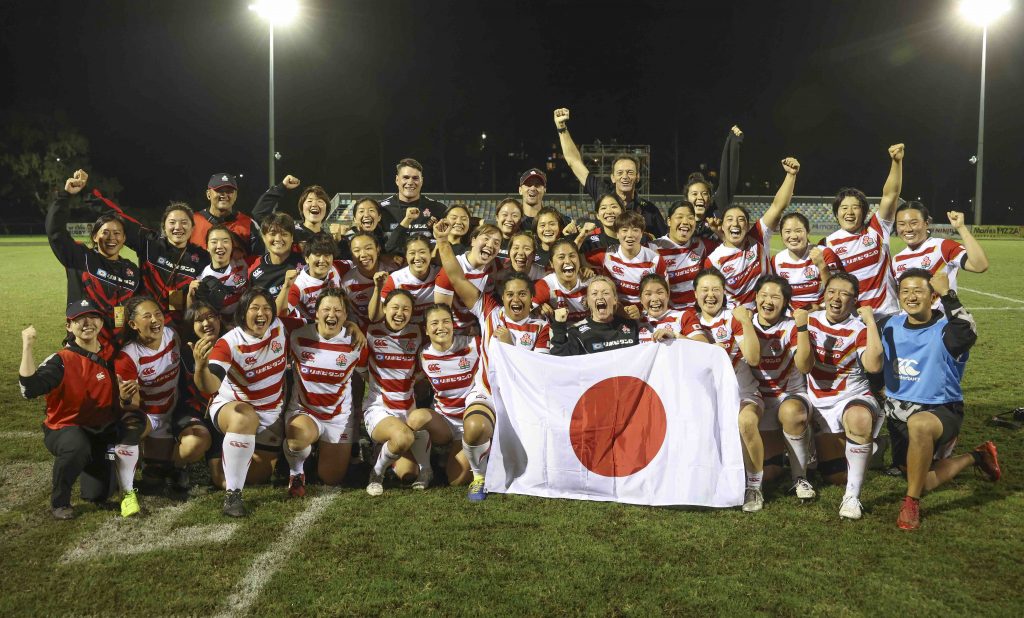 Unbeaten Tour Downunder Bodes Well for Upcoming Rugby World Cup
The Sakura Fifteen's preparations for this year's Rugby World Cup in New Zealand received a major boost following their recent unbeaten tour to Australia. With just over four months remaining before their opening World Cup match, the Japan Women's National Team have shown the world they are a true rugby force and have made Pool B, alongside Canada, USA, and Italy, one of the most eagerly anticipated pools of the tournament.
On May 10 the Sakura Fifteen recorded their first ever test match victory over their hosts Australia at Bond University, on Australia's Gold Coast. The gutsy 12-10 result against an Australian team ranked fifth in the world, was arguably the team's most important win to date. Victory over the Wallaroos capped off an unprecedented, undefeated three-match tour to Australia in which the Sakura Fifteen also defeated Fijiana 28-14, and an Australian Barbarians side 24 – 10, in a non-test match fixture.
The result against Australia was made even more remarkable when following their victory in their first tour match against the Fijiana, the team was dealt a major blow when several players, as well as Head Coach Lesley McKenzie were forced into isolation after testing positive for COVID-19.
"In addition to the confidence we gained from our performances and results, this tour was fantastic preparation for RWC. It threw at us an incredibly challenging set of circumstances around COVID, yet we came out the other end a much better team as a result," commented Lesley McKenzie, Sakura Fifteen Head Coach. "I'm so impressed with the players because they managed it all themselves. RWC is a stressful and long tournament, so the confidence and resilience that we built in Australia will stand us in good stead."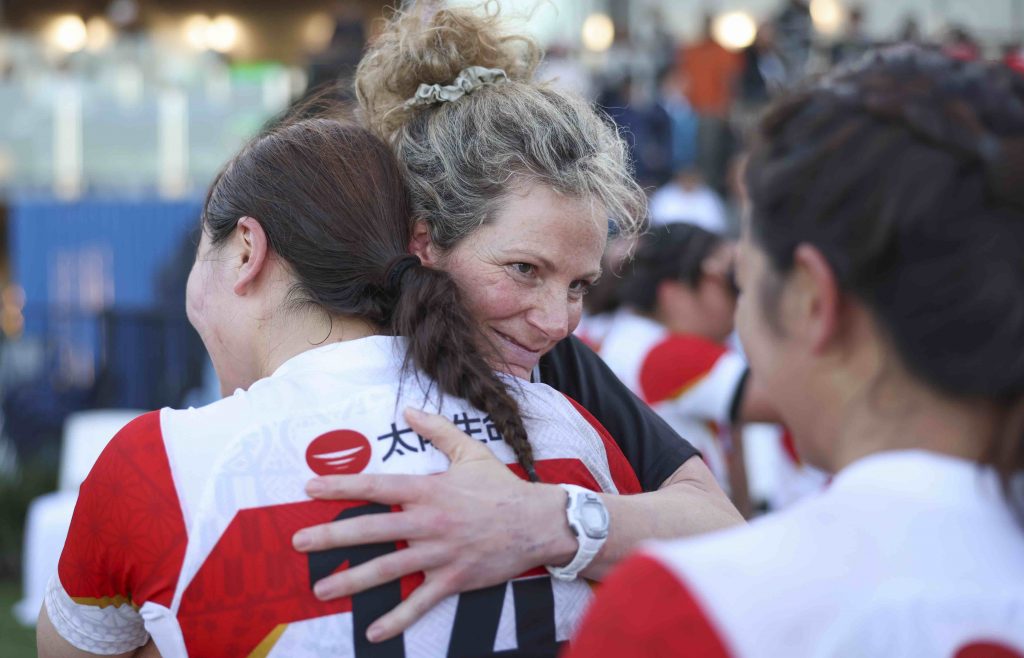 The mood in the change rooms following their historic win over Australia would have been in stark contrast to the disappointment felt by the team following their narrow 15-12 loss to Ireland in their third and final test of their autumn tour to Europe, back in November last year. Having already suffered heavier losses to both Wales (23-5) and Scotland (36-12), the team were hugely disappointed after having let go a 3-12 half-time lead.
"The team went away from Europe furious that they didn't get a win. While it hurt a lot, I was pleased to see the clear and genuine disappointment across the group," continued McKenzie. "We didn't implement what we had set out to, and we had to unpick why. We realized it was about accepting pressure and recognizing that what we thought we had constructed as ingrained habits were not as strong as we thought, and that they melted under pressure. We needed to firm those things up so that no matter the size of the occasion, those habits would hold up, as non-negotiables."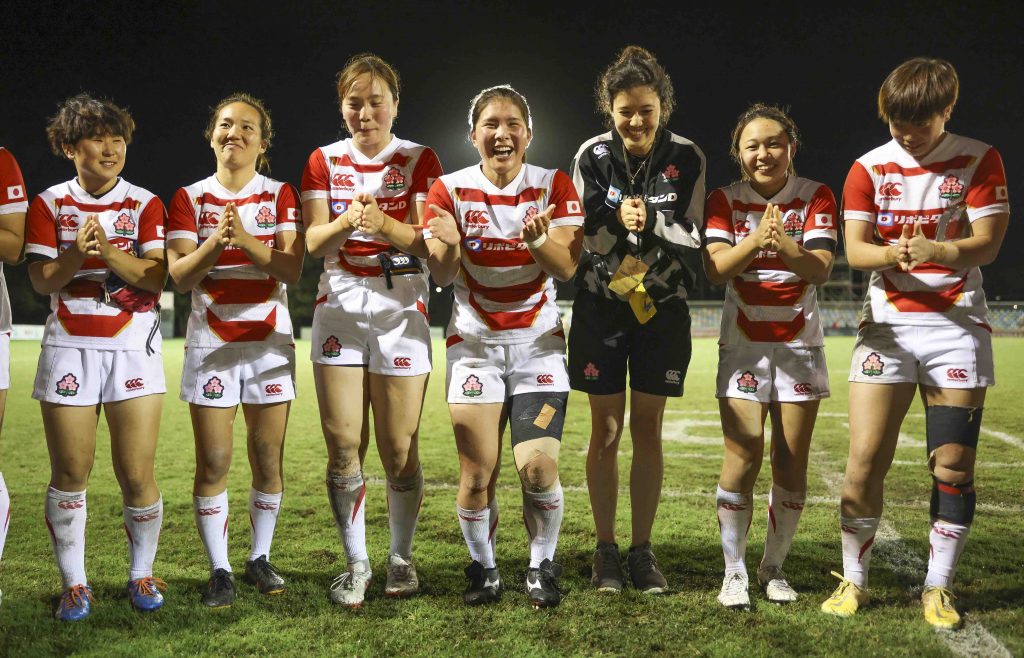 Saki Minami, Sakura Fifteen Captain commented further, "We departed for Europe last year with a mindset that winning would prove the strength we knew we possessed, and we had every confidence that we would go on tour and win. We had challenges both in our attack and with our set piece. We worked hard on these and we went to Australia with the same tactics and belief in our points of strength. The disappointment of Europe was a big motivation, and in Australia we could show our strength through our results."
While their tour to Europe in 2021 saw them play against three European powerhouse teams, already battle-hardened following a full international test match calendar, the three sides they faced Downunder were all as equally challenging. The Fijiana was essentially the same Fijian Drua team that progressed unbeaten through Australia's Super W competition to become 2022 Super W Champions. While the Australian Barbarians was a team full of players desperate to gain selection for the Australian test side ahead of RWC.
"We were able to do a fair bit of homework ahead of the Fijiana match because we had a lot of Super W games to watch. It gave us a good picture of what they were going to try, so we could focus on not just being good at what we do, but also negating their strengths," commented McKenzie. "We knew they would play expansive rugby from everywhere, so our challenge was to prepare how we could best nullify their creativity and unstructured play."
During their time in Australia, the Sakura Fifteen received external coaching support from former Wallabies Captain, Ben Mowen and 52 test-cap Wallaby and former Saitama Wildknights number 10, Berrick Barnes. "Both Ben and Berrick made a fantastic contribution to our preparations, with Ben sharing a lot of knowledge across our set piece, that had a huge impact in all three matches," commented McKenzie. "When Berrick came into camp and started speaking Japanese, the player's eyes lit up. Their involvement was part of a fantastic initiative by World Rugby to support emerging teams, looking to break into and challenge the top ten."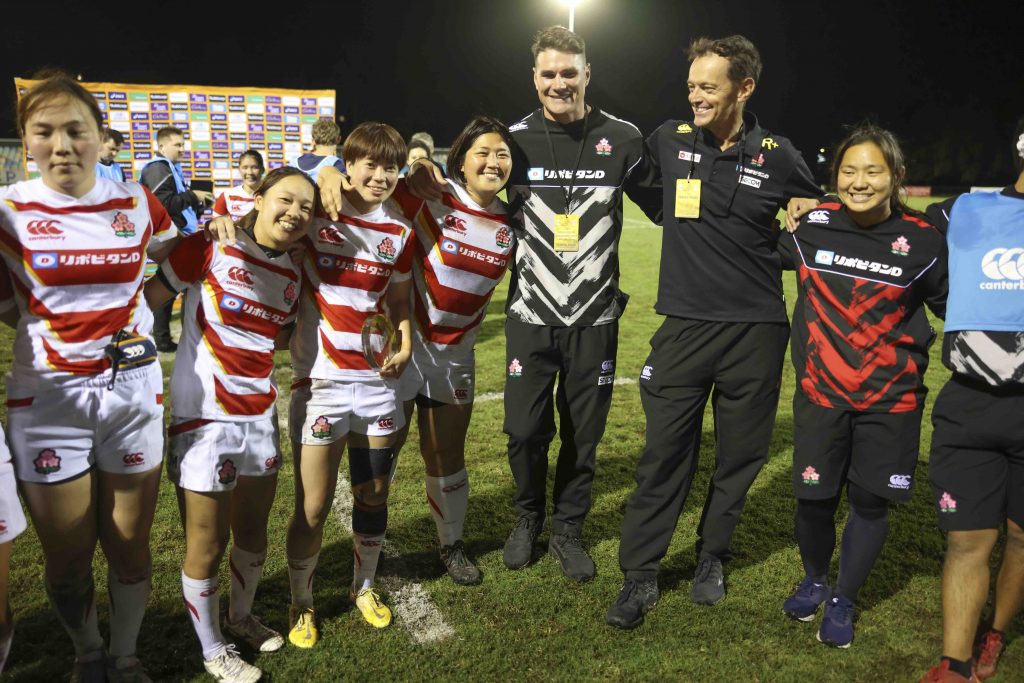 In addition to the coaching support of the two former Wallabies, the squad also spent time with former AFL (Australian Football League) player and coach, Jared Crouch, from the Sydney Swans. With 'catch and kick' the most fundamental skillset in AFL, the team worked with 'Crouchie' over several days, across a wide spectrum of catching and kicking drills, theory, and psychology.
The Sakura Fifteen put their additional learnings from their external coaches to great effect across their three tour matches. Both the scrum and lineout performed extremely well, and the team found themselves in the unfamiliar position of tactically kicking for attacking lineouts and embracing their rolling maul and scrum as attacking weapons against the Fijiana.
"We were all about finding and bringing structure to the game, to counter Fiji's preference for unstructured play. We constantly worked at channelling the game into shapes that we were familiar with and working off our set piece. We're not traditionally a team known for tactically kicking for lineouts, so we took a lot of confidence in how we controlled our lineouts, driving mauls and defended their lineout," continued McKenzie.
Following their win against Fiji, the Sakura Fifteen took on the Australian Barbarians in a non-test match fixture at Wests Bulldogs Rugby Club in Brisbane. An invitational side, the Australian Baa-Baas were comprised of players emerging onto the international scene.
"We knew the Baa-Baas would be full of players looking to break into the Wallaroos test team and there were some big girls who wanted to make a name for themselves on the back of their physicality and carries. We got caught out a little bit by that and the game was a bit more of a physical slugfest than we wanted it to be. It was a big occasion for some of our debutants and their first opportunity to play overseas, but they managed it really well and we walked away with a decent win."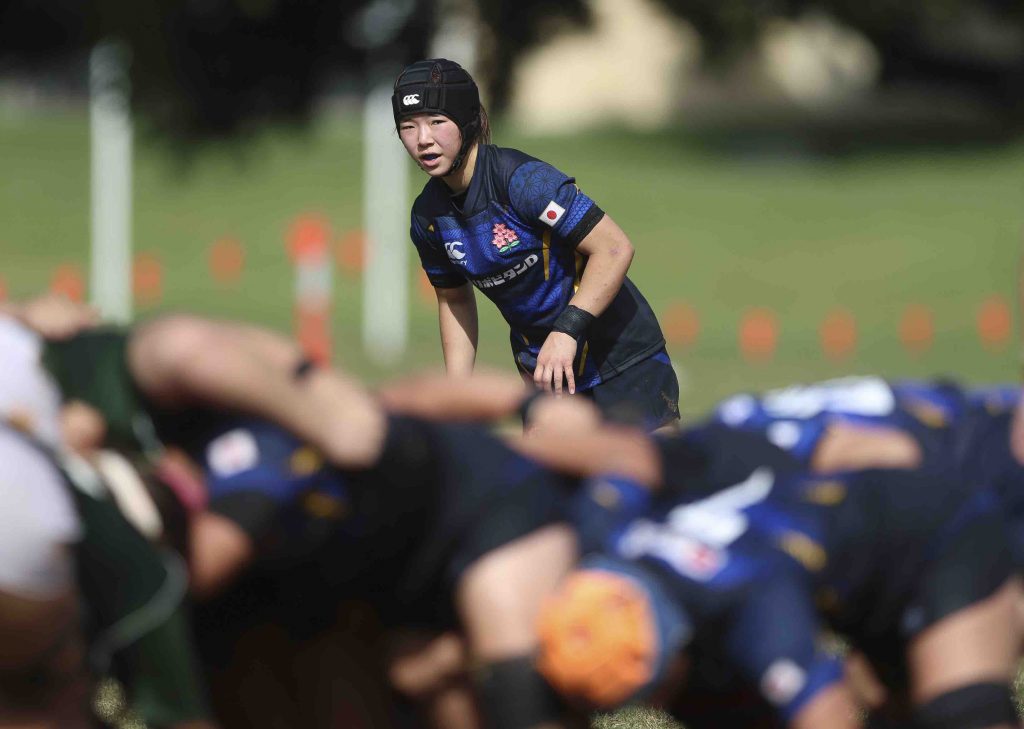 Although they came out of the match against the Barbarians victorious, the Sakura Fifteen were guilty of reverting back to playing too much simplistic crash ball off their number nine, overly simplifying and hindering their attack. "This is something we identified back in November in Europe, after having not played for two years. It shut down our continuity in attack and made us much easier to defend against. We've worked hard on being more creative with ball in hand and finding space in attack, but we fell back into this against the Baa-Baas."
Having seen off both the Fijiana and Aussie Barbarians, the Sakura Fifteen set about preparing for their final, and toughest match of the tour, against a highly fancied Wallaroos side. However, their match preparations were thrown into chaos when a number of players in the match day 23 tested positive for COVID-19. Right up until the morning of the match, the team sheet was being adjusted in order to field a team capable of matching it with their formidable opposition.
"Once we moved on from the disruption caused by the last-minute changes to our matchday 23, we could focus on the game. We went into the match against Australia with an offensive kicking strategy, in which tactical kicking was to be the key to our attack. The work we had done with Jared Crouch was a big part of this, as was our renewed confidence in the strength of our set piece," continued McKenzie.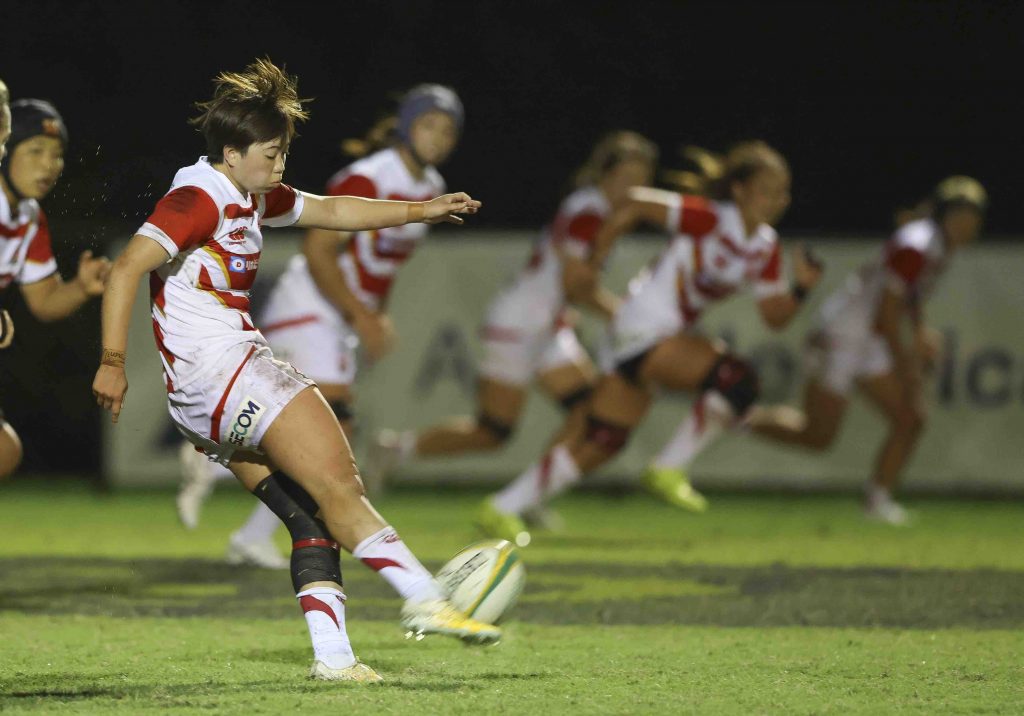 "You can't kick with confidence if you're not confident in your defence. We only played with about 40% possession against Australia. We wanted to kick and then challenge them on how they returned the ball to us. I was incredibly proud with our game management and the coolness in how the team delivered that game plan, despite the magnitude of the occasion."
While the Sakura Fifteen's success in Australia is a massive boost for the team as they prepare for RWC, it's also sure to have a big impact on the growing women's game back in Japan.
"I've played rugby since I was a little girl. I always aspired to wear the Sakura Fifteen jersey and play for my country. When we show the power of Japanese women's rugby on the international stage, my hope is that we inspire more girls to play rugby and to dream big and follow our footsteps," continued Saki Minami, Sakura Fifteen Captain. "We received so many messages of support from back in Japan and from around the world when we finished our tour undefeated. It's an incredible feeling to know that when we play, it's not just our matchday 23. We have our squad, the team staff, and all players and fans in Japan supporting us."
The Sakura Fifteen are set to take some time off over June and July and will reform again in August as they make their final preparations for New Zealand. Their first match of the tournament will be against Canada on Sunday, October 9 in Whangarei, in the north of New Zealand's North Island.