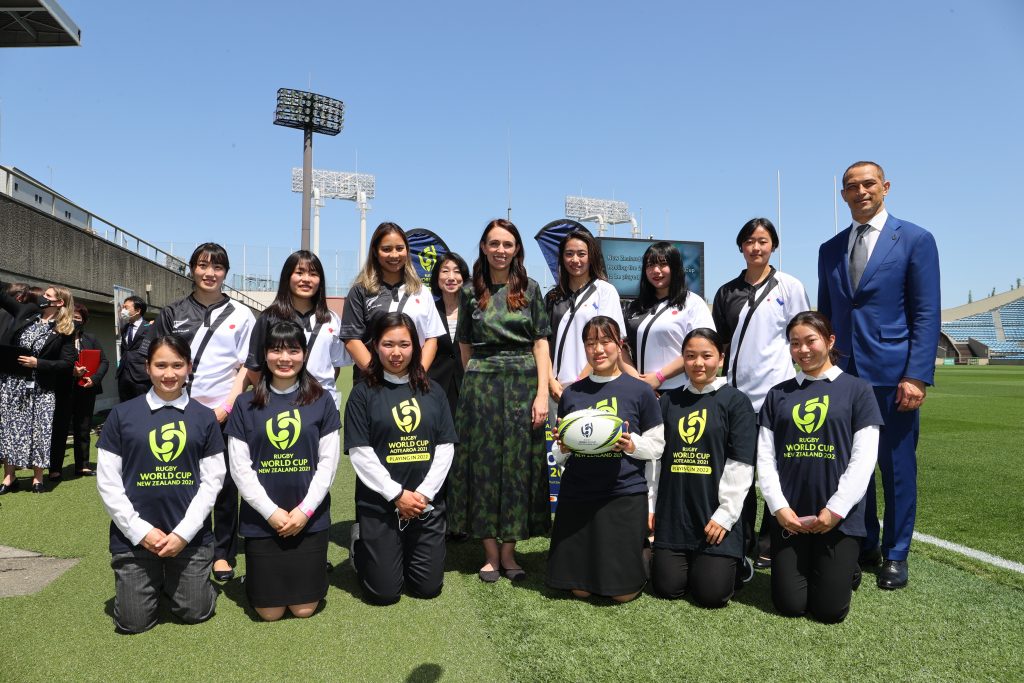 New Zealand Relaunches Innovative Rugby and English Study Programme
The Prime Minister of New Zealand, Jacinda Ardern today officially relaunched the 'Game on English' programme at Chichibunomiya Rugby Stadium in Tokyo. An initiative between Education New Zealand and the New Zealand Government, the programme supports Japanese students with a passion for rugby and a desire to improve their English language capabilities by visiting New Zealand to take part in immersive English language and rugby training.
Launched in 2014, the programme has seen around 200 students travel from Japan to New Zealand to undertake three to four weeks of intensive English training with leading universities and language schools. The students also take part in a blended rugby programme delivered by the rugby unions of Auckland, Otago, Waikato.
The program was temporarily suspended in 2020 due to the Covid-19 pandemic, however with New Zealand recently reopening its borders to international travel, 'Game on English' is set to recommence in 2022.
Today's event marked the official relaunch of the programme, with Prime Minister Ardern joined by a group of former participants to celebrate the programme's restart and also recognise the fast-approaching Rugby World Cup which will be hosted in New Zealand later this year. The event was attended by dignitaries from the Government of New Zealand, the New Zealand Embassy in Japan, the Japan Sports Agency, the Japan Sports Council and the Japan Rugby Football Union.
Commenting on today's event, Kensuke Iwabuchi, Chairman of the Japan Rugby Football Union said: "The bond between our two countries is immensely strong and our mutual love of Rugby is a key part of this relationship. The 'Game on English' programme is a fantastic initiative which gives rugby playing students in Japan a once-in-a-lifetime opportunity to experience the unique and diverse culture of New Zealand, while improving their English and exposing them to New Zealand's deep rugby culture. As the most recent hosts of a Rugby World Cup, today also gave us the opportunity to personally express our best wishes for the successful hosting of Rugby World Cup to Prime Minster Ardern and all the New Zealand rugby family."