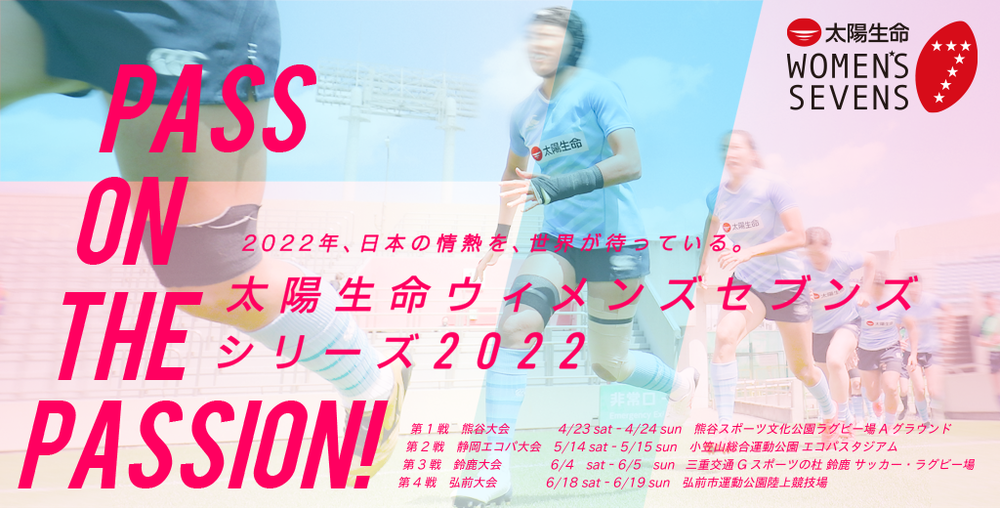 Taiyo Seimei Women's Sevens Series 2022
First played in 2014, the Taiyo Seimei Women's Seven Series has grown to become a fundamental component in the development and promotion of women's rugby in Japan. The 2022 addition will see four tournaments played across four separate venues in April, May, and June. The fourth and final tournament of the series will be played in Aomori, in the very north of Japan's main island for the first time.
Following its cancellation in 2020 due to the COVID-19 pandemic, the 2022 series is set to be bigger than ever, with an additional four teams invited to play in two of four tournaments that make up the series. This development from 12 to 16 competing teams will continue into the 2023 series, with 16 of Japan's best women's sevens teams playing across the entire series.
Women's participation in rugby has grown massively in Japan with the number of registered players more than doubling over the last decade. The Taiyo Seimei Women's Seven Series has become a key platform for the game, not only delivering a multi-tournament series that takes place across the country, but also providing major pathway into Japan's elite sevens and fifteens programs.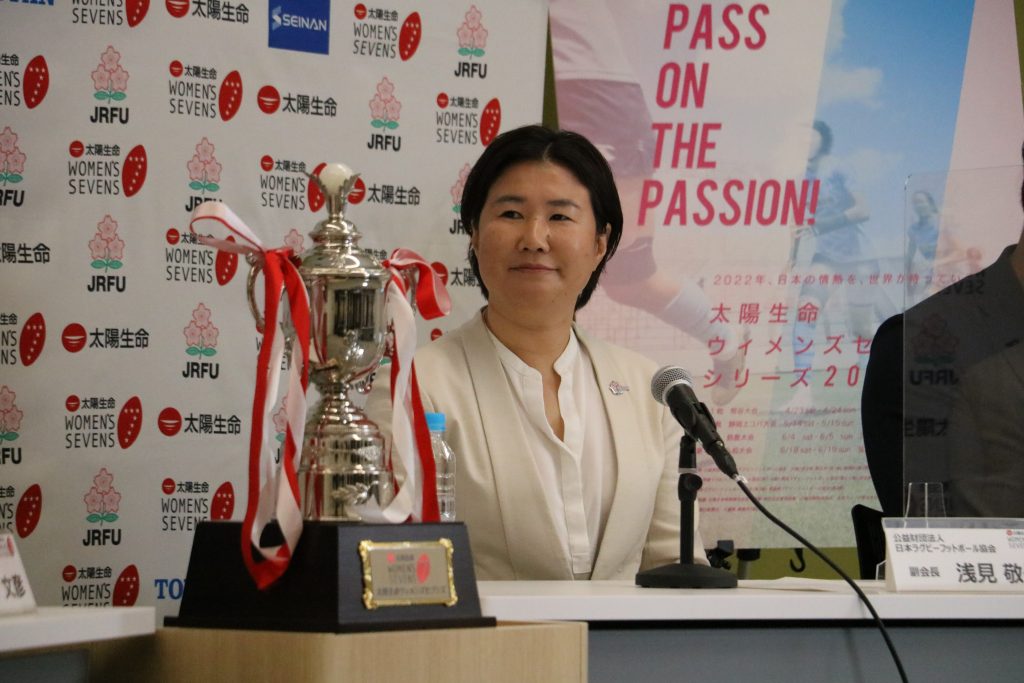 "Further developing and strengthening women's rugby is one of the JRFU's core goals, so it's great to see the Taiyo Seimei Women's Seven Series return again in 2022, with an expanded format, giving more players the chance to compete in high-level competition against the best players in the country," commented Keiko Asami, Vice President of JRFU "One of the key aspects of improving the performance of our national teams is the provision of regular, high quality and well-organized competitions. On behalf of the JRFU I would like to express our appreciation to Taiyo Seimei for their ongoing support of women's rugby in Japan and thank the regional and local rugby unions, as well as all the volunteers who make this event possible."
Taiyo Seimei Women's Sevens Series 2022:
12 core teams to compete in tournaments one and four.
12 core teams and four guest teams to compete in tournaments two and three
Four guest teams will be determined following the 2022 Japan Regional Women's Sevens on April 16 and 17
Expanded 16 team format across entire 2023 series
2022 series to see Aomori Prefecture host a tournament for the first time
Series Schedule:
Tournament One – Kumagaya
April 23 & 24, 2022
Venue: Kumagaya Rugby Stadium
Participating Teams: 12
Tournament Two – Shizuoka ECOPA
May 14 & 15, 2022
Venue: Ogasayama Sports Park, ECOPA Stadium
Participating Teams: 16
Tournament Three – Suzuka
June 4 & 5, 2022
Venue: Mie Kotsu G Sports Forest Suzuka Stadium
Participating Teams: 16
Tournament Four – Aomori
June 18 & 19, 2022
Venue: Hirosaki City Sports Park Athletic Stadium
Participating Teams: 12
Core Teams*
Nagato Blue Angels
Tokyo Sankyu Phoenix Rugby Club
PEARLS
Arukas Queen Kumagaya Women's Sevens Rugby Football Club
RKU Grace
Otemon Gakuin Rugby Club VENUS
Yokohama TKM
Nippon Sports Science University Women's Rugby Club
JSDF Physical Training School
Shikoku University Women's Rugby
Hokkaido Barbarians Diana
Challenge Team
* The four guest teams will be selected following the Japan Regional Women's Sevens 2022 to be played on April 16 and 17