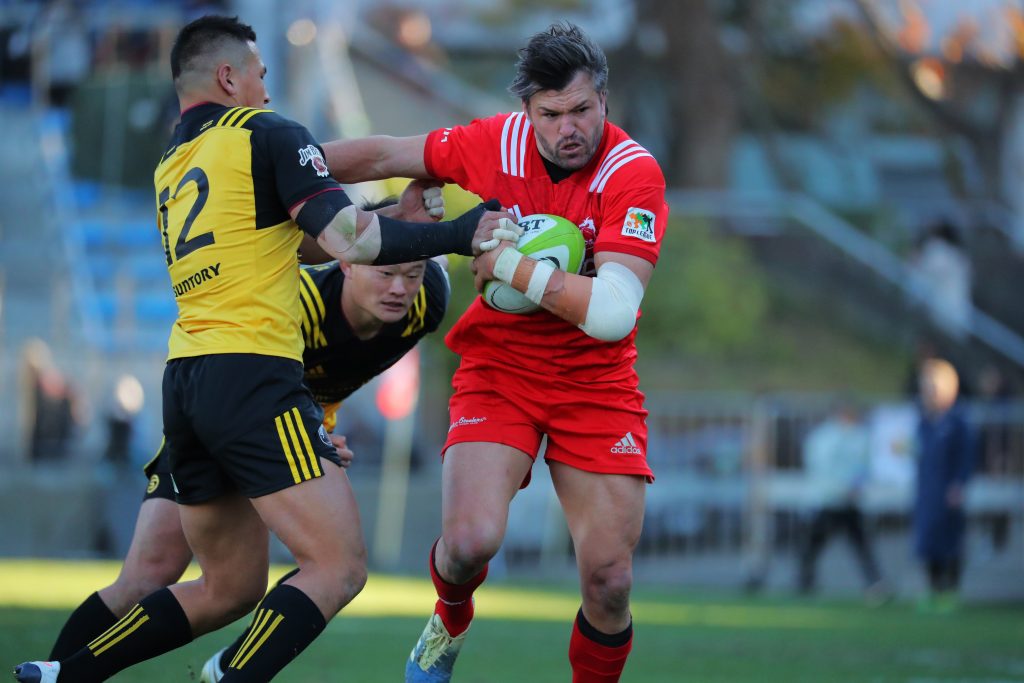 The Evergreen Adam Ashley Cooper on Living and Playing Rugby in Japan
Over a 16-year professional rugby career, Adam Ashley-Cooper was capped 121 times for the Wallabies, appeared in four Rugby World Cups and played professional rugby in Australia, France, Japan and the USA. He was part of the Wallabies team that won the 2011 Tri Nations and 2015 Rugby Championship, and came runners up at Rugby World Cup 2015.
Equally adept at playing wing, fullback and centre, Ashley-Cooper was an invaluable member of the Wallabies backline between 2005 and 2019, scoring 39 tries. He played 154 Super Rugby matches, starting his career in Canberra in 2005 with the Brumbies, before heading back to his hometown of Sydney in 2012 to play for the Waratahs. In 2014, he was an integral part of the Waratahs team that won the Super Rugby Championship.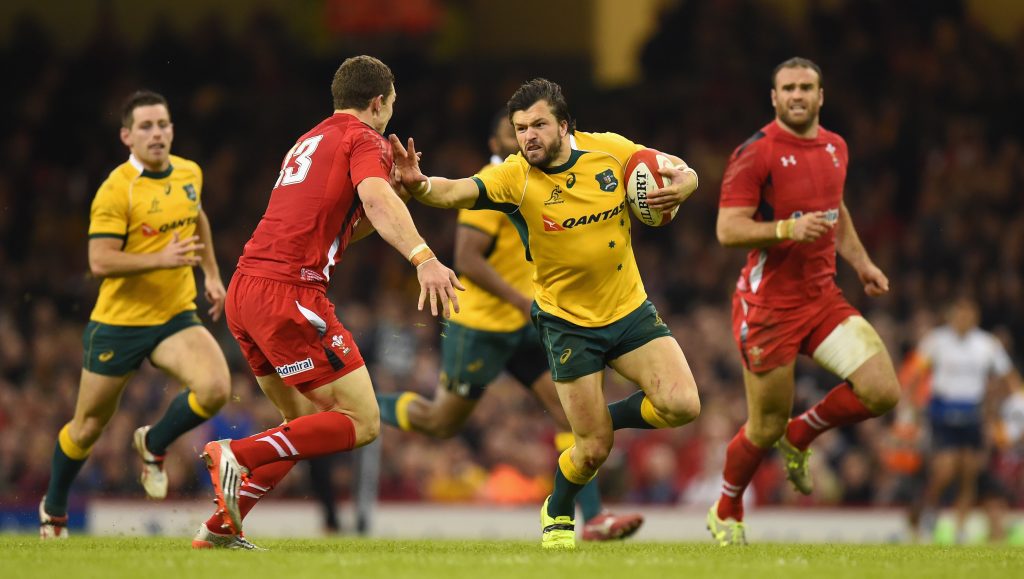 In 2015 he moved to France to play two seasons in the Top 14 with Bordeaux Bègles before moving to Japan in 2017, to play for the Kobelco Steelers. In 2018, his second and final season in Japan, Kobe won the Japan Top League Championship.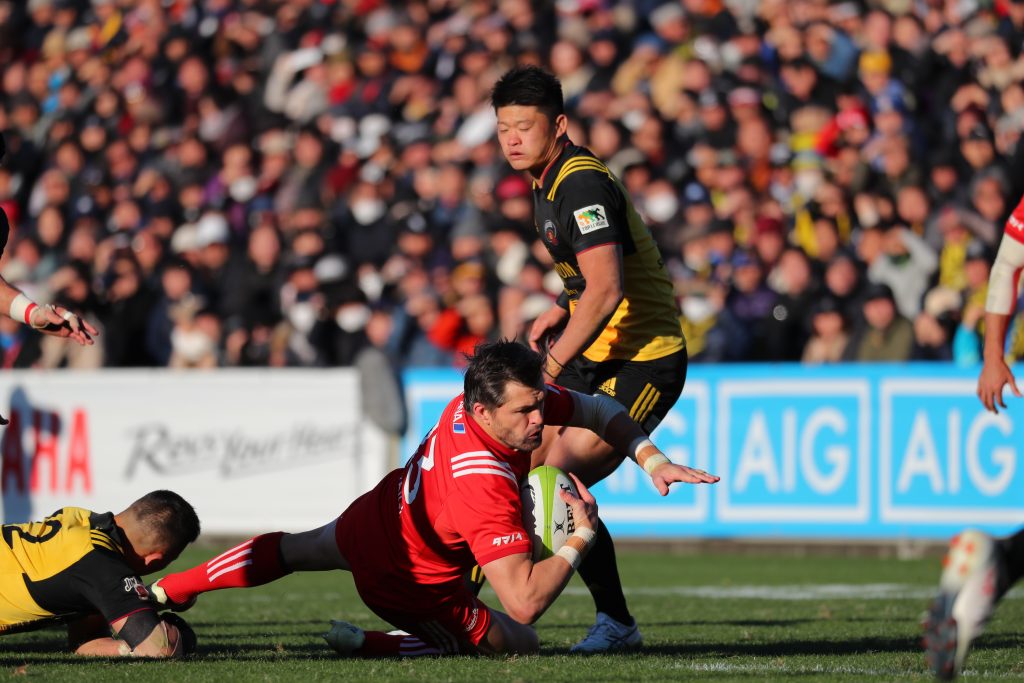 Rejuvenated from his time playing abroad, Ashley-Cooper returned to the Waratahs in 2019 and was selected to play for the Wallabies ahead of Rugby World Cup 2019 in Japan. In 2021 Ashley-Cooper moved to Los Angeles to play for the new Major League Rugby franchise the LA Giltinis. The team, with a collection of local and international talent went on to win the MLR championship in its inaugural season. For Ashley-Cooper, it was a fitting way to call time on a stellar playing career. It has since been announced that he will stay on in LA with the Giltinis in a coaching capacity, to further help establish the team as a powerhouse of North American rugby.
Ahead of the upcoming Brave Blossoms match agaist the Wallabies in Oita on October 23, the JRFU spoke to Adam to get his thoughts on the match, as well as is views on living and playing Rugby in Japan.
Q: What surprised you most about Japanese Rugby?
A: The speed and quality. I'd been following Top League for a while and was always keen to come and experience living and playing in Japan. When I stepped onto the field, I was really surprised by the speed of play. Having come from France where, when the conditions are bad, you might barely get to see the ball in the backs, it was so refreshing to play in a league that suited a player like me who likes getting involved and having an influence on the game.
Q: What surprised you the most about living in Japan?
A: I was surprised by how much it suited my personality. Everything runs on time and is incredibly convenient and efficient. Public transport is punctual, and the food and beer are fantastic. I also really appreciated how kind, considerate, and respectful the Japanese people were. We had a great culture at the Kobelco Steelers which really made my time in Japan so memorable.
Q: How does Japanese rugby culture differ from Australian rugby culture?
A: The big difference is the fact that in Japan, you're part of a company. I've always played in professional teams where rugby was your nine-to-five job and that's all you did. In Japan you have teammates who play full time rugby and in between training, they're putting on a hard hat or a suit and heading into office to finish their day's work. They're very passionate working for their company and are as equally passionate representing their company on the rugby field.
Q: What was your favourite rugby moment in Japan?
A: Winning the Top League final in 2018 at the end of my second season. Kobe had gone 15 years without winning the title, so it was such a special moment. At the beginning of the season, we set out as a group to win the title. We all bought into what we needed to do, and we had a lot of fun on the way. It was the perfect way to finish up my time in Japan.
Q: Who were some of the best local Japanese players you played with, or against?
A: There's so much talent across the teams that it would be unfair to highlight any of the individuals I played against. In terms of my teammates, Ryohei Yamanaka was somebody who really impressed me. He completely transformed during my two seasons at Kobe in terms of his skill levels, confidence, and competitiveness. I'm looking forward to seeing him line up against the Wallabies in Oita.
Another guy who was really impressive was Rakuhei Yamashita. He had such incredible footwork and speed and when you gave him the ball, it was absolutely awesome watching him weave his magic.
One of the Kobe forwards I admired a lot was Daiki Hashimoto. In every game Daiki san was an absolute warrior for the full 80 minutes. He would play with a total disregard for his body, throwing himself into every collision and breakdown. It was really inspiring to witness his absolute dedication to his team and to his teammates. He was such a 'silent assassin'. He wouldn't say much during the week, being a very chilled, low-key kind of character. But once it was game time, he would light up and do everything he could to influence the match.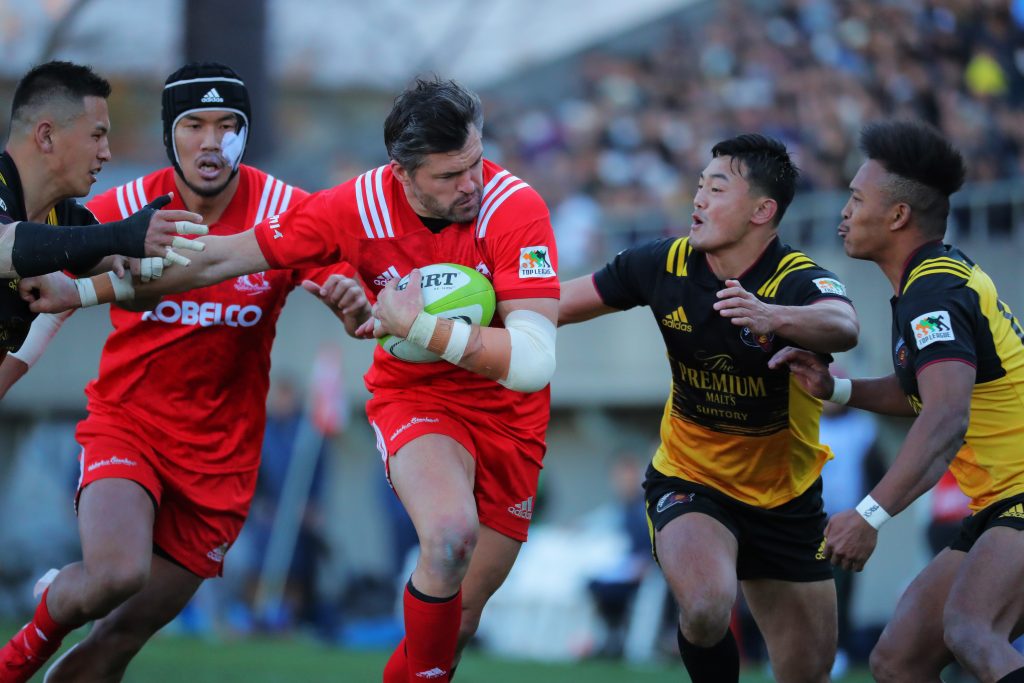 Q: How has Japanese Rugby has developed over the years you have been following it?
A: It's been incredible seeing the difference from where the game was 10 years ago, to where it is today. I was impressed with the quality and standard when I was playing, but I think its developed even further since then. It probably one of the most competitive leagues in the world now and I say that with the confidence of somebody who has played around the world. It's also very much reflected in the results of the Brave Blossoms. They've been incredible in back-to-back Rugby World Cups, and I think its testament to the level of Japanese domestic rugby.
You're seeing international players coming back from Top League and being better players as a result. They're coming back home fitter and faster, and adding a new dimension to their play. You see that in players like Beauden Barrett, Samu Kerevi and Sean McMahon. When I went to Japan, I set out to do my best, but I found I was actually becoming a better player as result of the training systems and programmes, and the style of play in the Top League. It's what led me to push again for Wallabies selection and to make my fourth Rugby World Cup in 2019.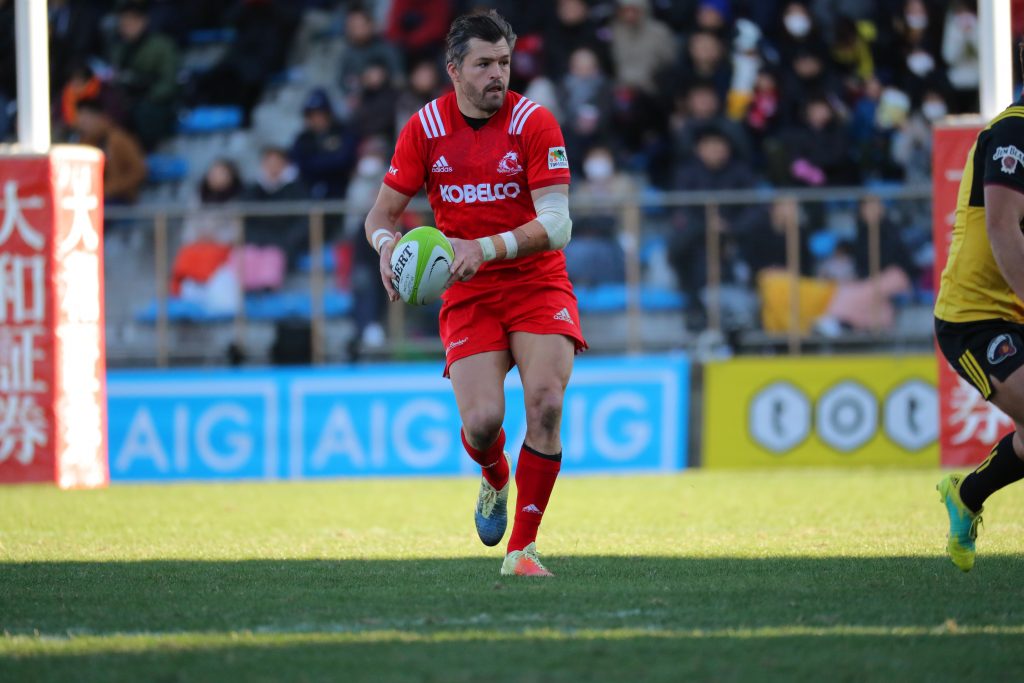 Q: What was your favourite Japanese food?
A: Everything was good! I had heard about Japanese food before I arrived, but I wasn't prepared for how good it was. I had a couple of favourite restaurants in Kobe, a city known for its food and its beef. I'm also a big fan of ramen. I loved getting out and exploring new places serving great food. I really miss that aspect of life in Japan.
Q: Natto – yes please or no thank you?
A: Yes, absolutely! It took me a while but one of the local Japanese lads introduced it to me during pre-season camp and I was like "OK, I will give it a go". They all thought I was going to hate it, but I loved it. From then on, I would by it by the box load and get it delivered to my house.
Q: Your favourite place to visit in Japan?

A: During the rugby season you're pretty busy and don't really have the time to do much aside from training, playing and recovery. However, when I had the chance, I really enjoyed getting to know Osaka. It's such a cool place. I loved exploring all the little back streets. The shopping was great and there's loads of little cafés and restaurants to drop in and experience. The food is also incredible.
Q: What is your prediction for the Brave Blossoms v Wallabies match on October 23?
A: Obviously I'm biased and will always back the Wallabies. They're coming off the back of four wins, have found some rhythm and look really happy and confident. I think they will be too strong for the Brave Blossoms; however, I am really intrigued to see if the Japanese open up their game. If they can find their feet early, they will be in with a good chance. No doubt it will be an entertaining game as both teams play with a lot of width and always look to use the ball.
Q: Which Aussie players should fans keep their eyes on during the Japan match and the Wallabies' onward tour to Europe?
A: I think some of the Aussie boys who play in the Japan Rugby League One will be interesting to watch. Samu Kerevi from Suntory and Quade Cooper from Kintetsu are likely to team up and have a great partnership in the midfield. Both of those guys have benefited greatly from playing club rugby in Japan so it will be interesting to see how that Japanese influence translates into the Wallabies' midfield.
Thank you for your time Adam. Enjoy the match on Saturday and best of luck with the new life in California. We wish you and the Giltinis all the best for the 2022 season.