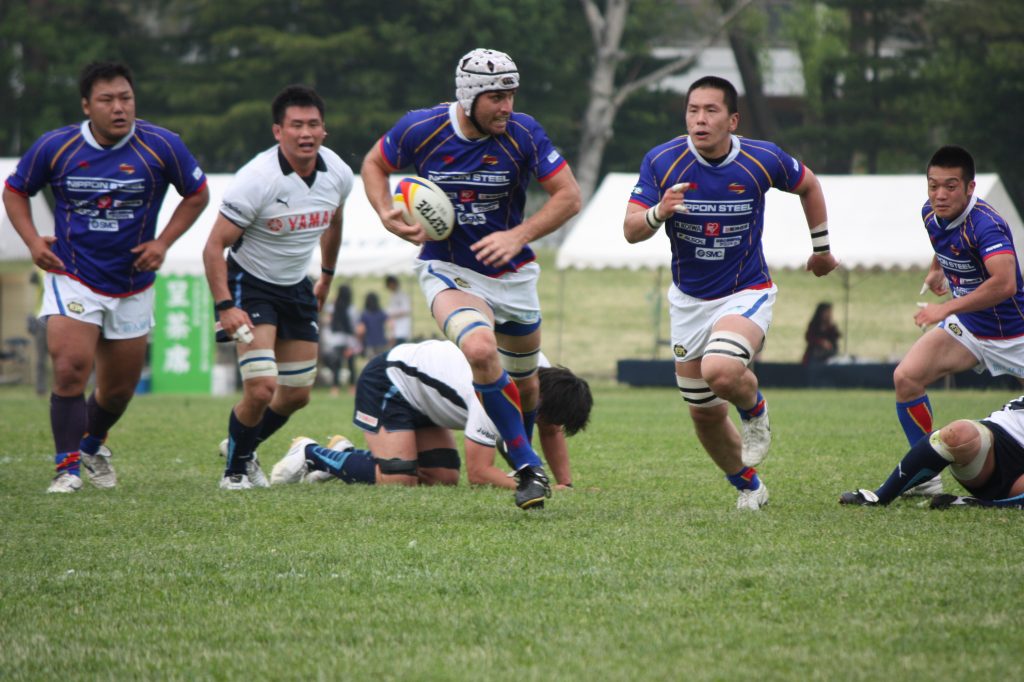 Wallaby Legend Scott Fardy on Life and Rugby in Japan
Winning his first of 39 caps for Australia in 2013 at the age of 29, Scott Fardy is what you might call a late bloomer in rugby terms. Arriving later than most into the national team setup, he quickly established himself as a key figure and leader in the Wallabies' forward pack, adding much needed physicality and authority to the Australian backrow.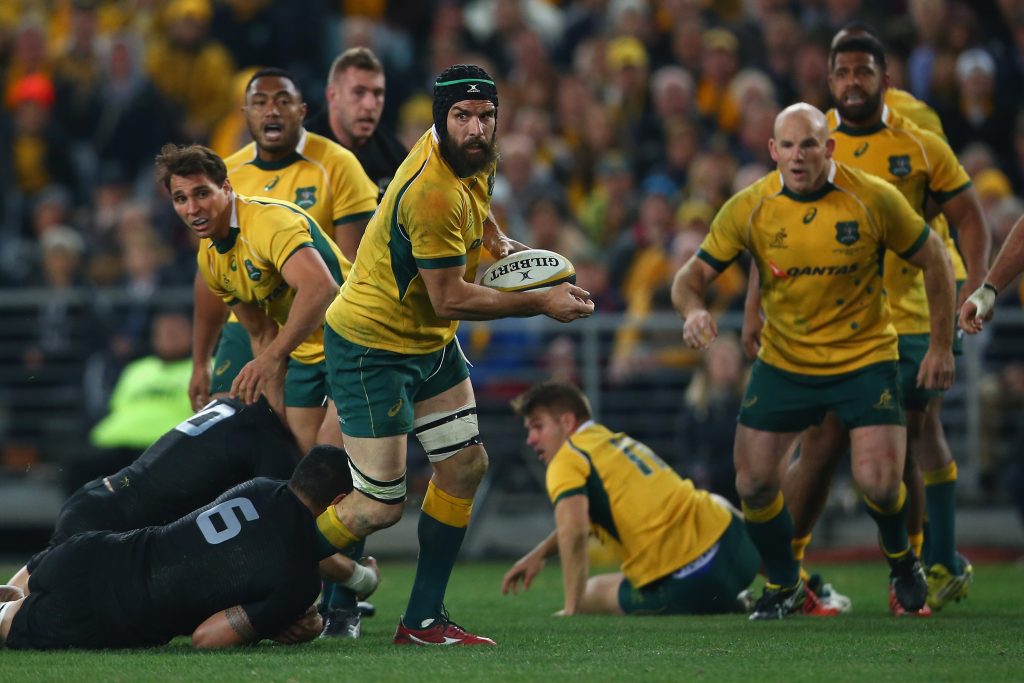 Following his retirement from international rugby in 2016, Fardy moved to Dublin to join Irish provincial powerhouse, Leinster. Playing four seasons from 2017 to 2021, Fardy enjoyed tremendous success, with Leinster winning four successive PRO14 titles during his time at the club, and winning the European Champions Cup, and coming runners-up, in his first and second seasons respectively. Fardy was also named in the PRO14 Dream Team across three successive seasons between 2017 and 2020.
Fardy's journey to eventual Wallaby and European rugby stardom took a less than conventional route. In 2009 at the age of 25, having spent the previous year in Perth at the Western Force, and unable to break into the first team, he made his way to northern Japan to play for the second division, Kamaishi Seawaves. Playing three seasons in total, his time in Japan laid the foundation for his eventual return to Australia, and his Super Rugby debut for the Brumbies in 2012. Scott went on to play 97 times for the Canberra based franchise.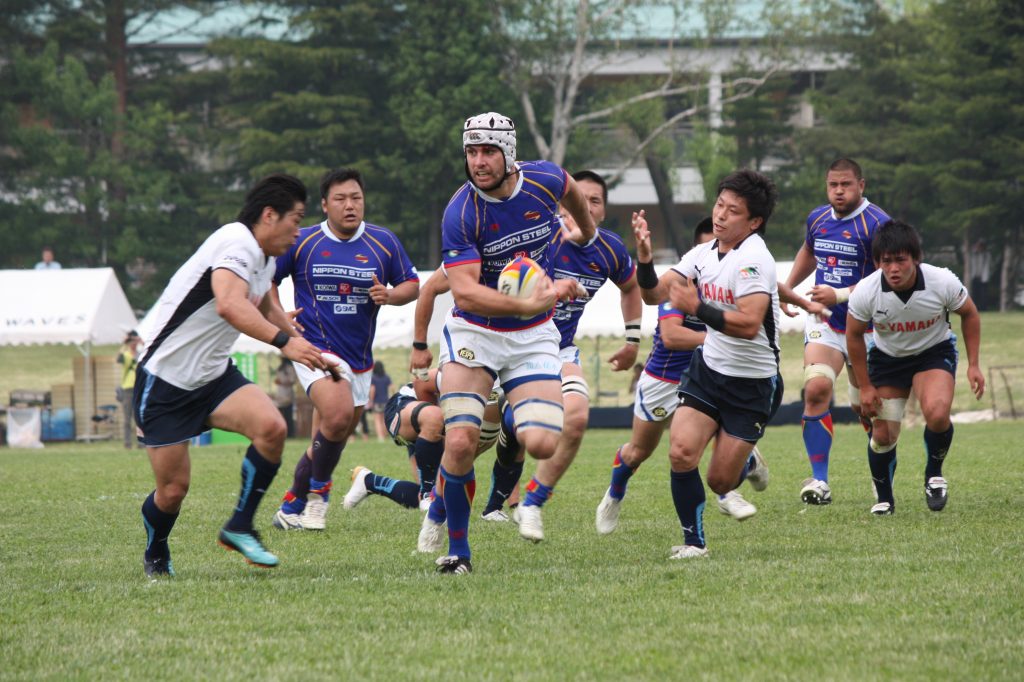 On the afternoon of March 11, 2011, Scott Fardy was to experience something beyond anything he could have ever imagined. The tsunami that followed the Great East Japan Earthquake smashed into the Iwate coastline, obliterating much of the town of Kamaishi. In the days that followed, Scott, along with the Seawaves' other foreign players turned down offers of evacuation from their embassies in Tokyo and stayed with their teammates and the community of Kamaishi, to aid in the monumental cleanup and rebuilding efforts.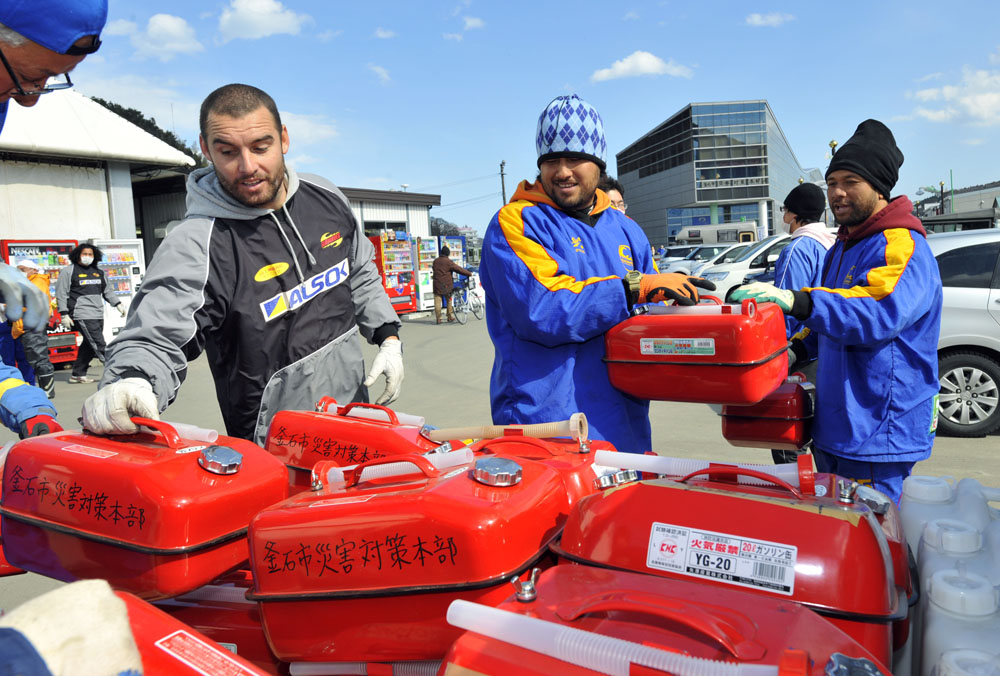 While initially focused on supporting the relief and recovery effort, the Seawaves players were encouraged by the people of Kamaishi to return to the rugby pitch as quickly as possible, to begin training for the upcoming season. Being a town so closely tied to its rugby team, rugby was recognised as an important way of helping bring a sense of normal life back to the people of the city during a time of unimaginable hardship.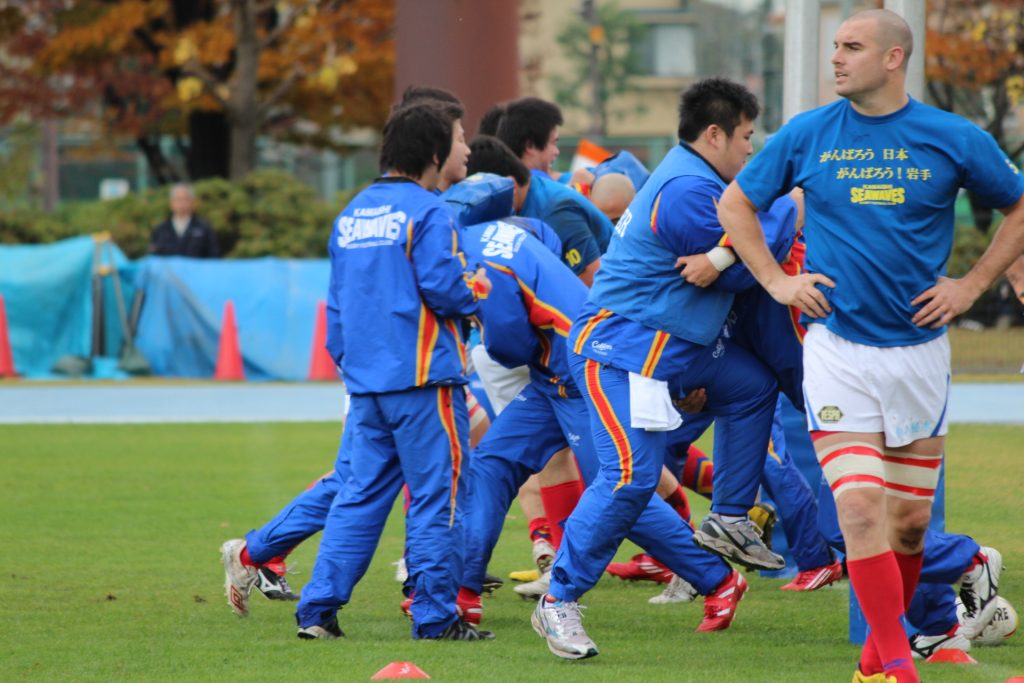 In 2021, having retired from professional rugby, Scott returned to Japan to take up the role of Assistant Coach with Japan Rugby League One team, NEC Green Rockets Tokatsu. Ahead of the upcoming Brave Blossoms versus Wallabies match in Oita on October 23, the JRFU spoke to Scott to get his thoughts on the match, as well as is views on living and playing Rugby in Japan.
Q: When you first came to Japan what surprised you most about Japanese Rugby?
A: The love of the game is so genuine and passionate. The level of support throughout Japan and the number of people playing the game was far greater than I ever imagined. Kamaishi is obviously famous for its rugby, and I didn't know that backstory behind the team. To go there and become a small part of that giant rugby legacy, the legacy of Kamaishi and Nippon Steel was incredible.
Q: What surprised you the most about living in Japan?
A: The size of my first apartment! I kept hitting my head all the time. But everything in Japan is very functional and once you understand it, it all works very well. Living in a small apartment was different from my time growing up in Australia, however the experience prepared me well for my time living in an apartment in Dublin with my wife and two young boys.
Q: How does Japanese rugby culture differ from Australian rugby culture?
A: Players here are very obedient and are used to being told what to do by the coaches. In Australia we have a bit more of an informal approach and we tend to question everything. Japanese players do what they're instructed immediately, without asking why. Their eagerness to learn is fantastic and they bring tremendous energy to every session. Japanese people make you feel very welcome and Japanese rugby is no different. I've always felt very lucky in that regard, in terms of the welcome I have received here in Japan.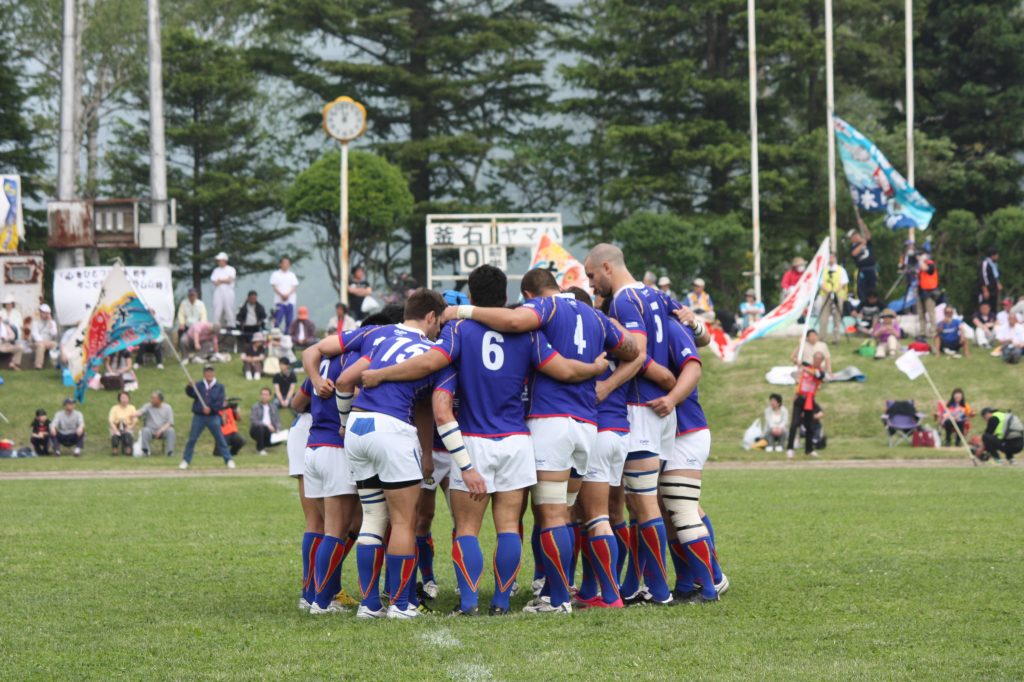 Q: What was your favourite rugby moment in Japan?
A: Without doubt it would be that first game we played in Kamaishi after the tsunami in 2011. It was an incredibly emotional day and a special event for the people of Kamaishi, and it really symbolised the start of the recovery. To see people who had lost everything come along to a game and just enjoy themselves for a couple of hours was special. We got smashed by Yamaha but it didn't really matter because it was such a special moment for the town and the region.
Q: Who were some of the best local players you played with, or against?
A: Michael Leitch is an incredible player. When he played Super Rugby in New Zealand he was very, very good. He is complete, all-round number six and had a huge World Cup in 2019.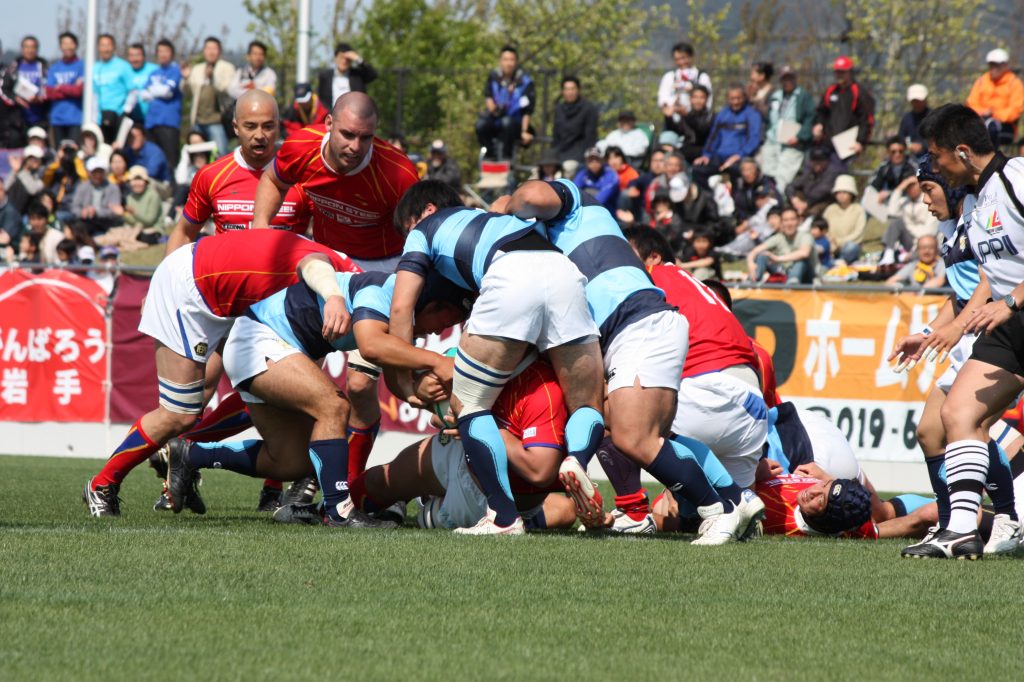 Another is my old mate Takeshi Nagata, a halfback I played with at the Seawaves. He is quite different to many Japanese players and remains one of my favourite players that I've played alongside. Actually, I enjoyed playing with all of those guys in Kamaishi. It's been great seeing them get better and better over the seasons.
Q: How has Japanese Rugby developed over the years you've been following it?
A: The results say it all. In France in 2007, they didn't have the best results and again in 2011 in New Zealand, they tried hard but didn't have great results. Then in another four years in England they had an incredible World Cup and beat South Africa. Now they push every team they play and they have their own unique style of rugby, which is really important. Japan play up-tempo rugby that's just so good to watch. I loved watching them play in the 2019 World Cup and then seeing them play this year against the Lions and Ireland was also great. When they come up against Australia this month, they are really going to push the Aussies. It's going to be a great match.
Q: What was your favourite Japanese food?
A: I absolutely love Gyudon topped with nama tamago. Also, when I was up in Kamaishi the variety and quality of the sushi and seafood was incredible, so I got to enjoy that a lot.
Q: Natto – Yes Please! or No Thank You!
A: A big YES PLEASE! I love it on rice, with raw egg and a bit of shoyu and mustard. Mix it up real nice. The other foreign coaches at NEC won't go near it, but I am trying to get them to give it a try.
Q: Your favourite place to visit in Japan and why?

A: I love the north of Japan, around Iwate and Sendai, and over to Akita and Aomori. I would love to see more international visitors going up there and experiencing that unique part of Japan. It's very traditional and really authentic, but also a very welcoming and beautiful part of Japan.
Q: What is your prediction for the Brave Blossoms v Wallabies match on October 23?
A: I think the Wallabies will win, but I have to say that as they're my team! However, I think it will be a tight match and a lot closer that what many people think. It will be a high-tempo game in which Japan will look to run the ball and keep it in play as much as possible. My prediction is for a 15-point win to Australia.
Q: Which players should fans keep their eyes on during the match in Oita and the onward tour to Europe?
A: For Australia, Michael Hooper is a fantastic, world-class player, so definitely somebody to watch. Nick White at scrum half is super competitive and has so much attitude for a small bloke. Rob Valetini in the backrow has also been playing very well this year, so I'm looking forward to watching him play.
For Japan, I mentioned Leitch before – he is absolutely world-class. From my team NEC Green Rockets we have Lomano Lemeki in the squad so hopefully he is playing and has a good game against the Wallabies.
Q: You played representative baseball when you were growing up. Do support a team in Japan?
A: It's the Rakuten Eagles out of Sendai for me. I'm a big Eagles fan. Unfortunately, I haven't had the chance to see many games, especially when I was based in Kamaishi. Now that I am back, I'm really looking forward to taking my two young sons to experience Japanese baseball.
Thank you for your time Scott and see you in Oita on October 23!