Japan Take on the British & Irish Lions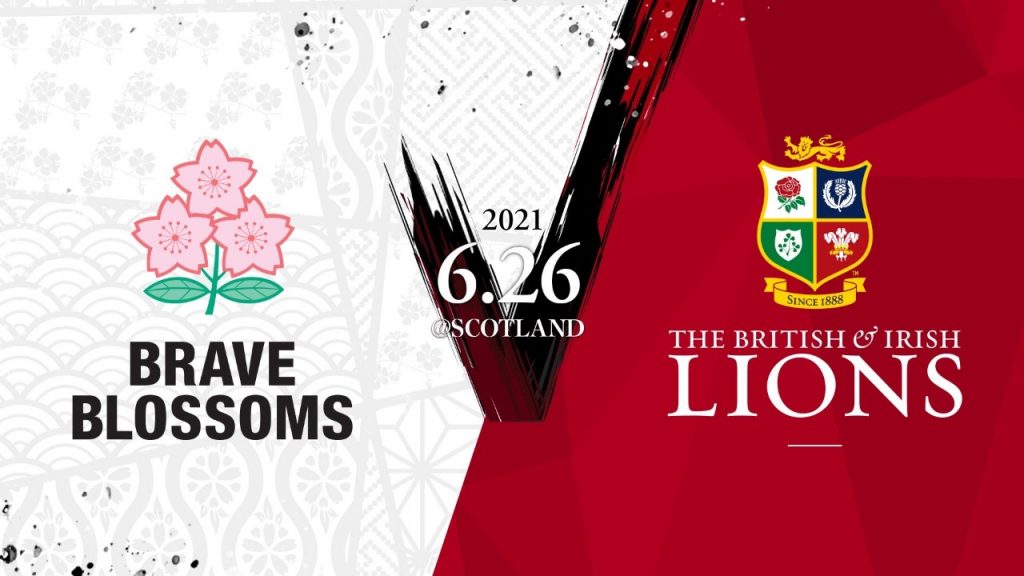 The Japan Rugby Football Union has announced that the Brave Blossoms, Japan national team, will play a match against the British & Irish Lions in Scotland on June 26th, 2021.
For the sake of clarity, the match will be held as a test match for test caps to be awarded as agreed between the British & Irish Lions and the Japan Rugby Football Union.
The British & Irish Lions is a dream team that is formed every four years, consisting of the best players representing England, Scotland, Wales and Ireland. The team boasts a history and tradition dating back to 1888.
Rugby fans across the world wait in excitement for this prestigious tour and this will be their first time playing against the Japan national team, Brave Blossoms.
■Match Information:
Saturday, June 26th, 2021 Japan v the British & Irish Lions
Venue: BT Murrayfield (Scotland)
Tickets for the historic fixture go on pre-sale on Tuesday 3 November, with supporters able to register their interest at lionsrugby.com/Vodafone-1888-Cup.
※The kick-off time will be announced once it is finalized.
Ben Calveley, Managing Director at British & Irish Lions.
"A Lions Test is one of the most iconic events in world sport, but a huge number of fans from the Home Nations never get the chance to see one live. The Vodafone Lions 1888 Cup match will give even more supporters the opportunity to be part of the next chapter in Lions history.
"It will be an 'I was there' moment, against an entertaining and highly-respected opposition."
Warren Gatland, Lions Head Coach,
"We saw Japan play some excellent rugby during the World Cup and they will come to Murrayfield fully-motivated to win," commented Gatland.
"They are a talented side who play a high-tempo brand of rugby, so it'll be a good challenge for us ahead of the Tour, and a chance for the matchday squad to put their hands up for Test selection."
Shigetaka Mori, The Japan Rugby Football Union Chairman,
"It is a great honor for us to be able to play a test match with the British & Irish Lions, the world-renowned prestigious team consisting of the very best players from four Home Unions. We would like to express our sincere gratitude to all those involved in making this first-ever fixture happen, for their understanding and cooperation. I hope that many rugby fans around the world will witness the historic match between the British & Irish Lions and Japan, and enjoy the brand of rugby to be showcased by each side."
Jamie Joseph, Brave Blossoms Head Coach,
"I am very much looking forward to playing a test match against the British & Irish Lions next year. It is truly a once-in-a-lifetime opportunity for our players and I can't wait for it to come. We appreciate your continuous warm-hearted support and please do look forward to this exciting encounter."