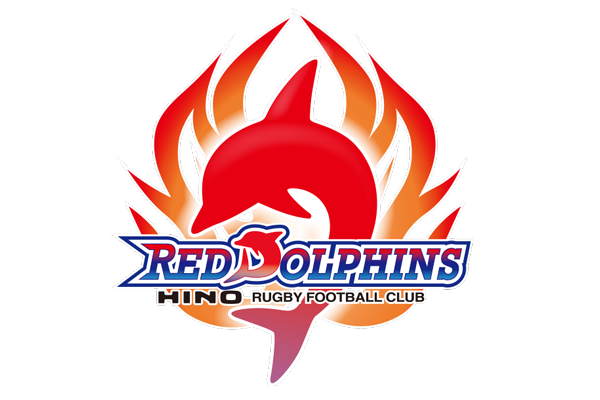 Top League Profiles 2018-2019: Hino Red Dolphins
2018-2019 Introduction: In the 2017-2018 season, Hino Red Dolphins beat NTT Docomo 20-17 in the promotion and relegation play-offs to win a place in the Japan Rugby Top League competition for the very first time. Hino are the twenty-fourth team to take part in Top League since its inception in 2003-4 and the first new side since Canon in 2012-2013.
In what is now the sixteenth edition of Top League, Hino have to catch up fast to match it with the established teams in the league. Furthermore, many of the players in the Hino squad will be playing in Top League for the very first time and this will take its toll in the back end of the season. Players that have migrated to Hino from other Top League teams such as former Japan and Suntory captain in flanker Takamichi Sasaki, Japan hooker Takeshi Kizu who joins the Dolphins from Kobe Steel this year, former Japan and Panasonic centre Yasuki Hayashi and back-rower Tsuyoshi Murata who captains the side also represented Japan during his time with NEC. Furthermore, the foreign players in the team such as flanker Nili Latu and the Sunwolves pair of lock Liaki Moli and five-eighth Hayden Cripps along with halfback Augustine Pulu from the Blues will play an important role in the side.
The Coach: Tadashi Hosoya continues as head coach at Hino for the 2018-2019 season.
The Captain: The new captain at Hino for 2018-2019 is flanker Tsuyoshi Murata.
The 2018-19 Squad: (59) the list starts with captain and vice-captains and continues through forwards and backs in order from props to fullbacks. All family names come last.
Tsuyoshi Murata (c), Shigenori Someyama (v-c). Forwards: Yuichi Hisadomi, Kim Kwang-sik, Kenichi Hirose, Masakazu Nagano, Makoto Tsuchiya, Reo Murakami, Ryoyu Kato, Kazushi Nakamura, Pauliasi Manu, Mitsuru Hirokawa, Takeshi Kizu, Yuki Go, Hikaru Kuzure, Takahisa Ono, Shinsuke Igoshi, Yuta Kasahara, Liaki Moli, Joel Everson, Toshiyuki Shoji, Takehiro Kimura, Takamichi Sasaki, Akihiro Fujita, Takehiro Nishimura, Yuki Ono, Junya Li, Hirotsugu Sanada, Ryosuke Chifu, Nobuyoshi Arai, Richard Skelton, Nili Latu and Ash Parker. Backs: Akihiro Tagawa, Taiki Kurogi, Kotaro Furukawa, Norifumi Hashimoto, Augustine Pulu, Kakeru Yamamichi, Hayden Cripps, Taroma Togo, Yasuki Hayashi, Sho Kataoka, Ryoya Sakamoto, Mosese Tonga, Kuniya Sonoki, Max Stelling, Shinji Nakazono, Shohei Ozawa, Shogo Shinoda, Kazuto Ozawa, Naoya Toyoshima, Jeong Yeon-sik, Masayoshi Takezawa, Takafumi Kawano, Hideki Tanabe, Yusuke Ogawa, Gillies Kaka and Yuta Matsui. Coach: Tadashi Hosoya (53).