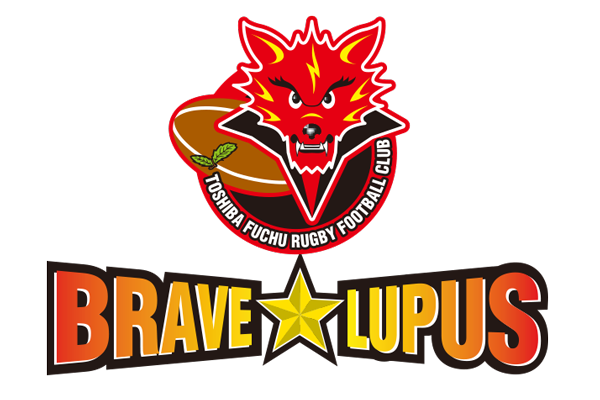 Top League Profiles 2018-2019: Toshiba Brave Lupus
2018-2019 Introduction: In the 2017-2018 season, Toshiba Brave Lupus finished sixth overall on the final Japan Rugby Top League table.
For the Brave Lupus, club stalwart Tomohiro Segawa continues as head coach as he looks to guide the club to a higher finish this year. There is little turnover in the squad for the new season as Segawa stays with the established group in an effort to re-find the mojo that has made Toshiba the most successful side in Top League history. Key signings include former Wallaby playmaker Mike Harris who replaces Stephen Donald and lock Ross Haylett-Petty from the Rebels who comes in for the departing James Moore. Former All Black centre Richard Kahui is again captain this year and he will have to lead from the front. Overall, the strength at Toshiba lies up front and the forwards will be instrumental in how Toshiba fare. Japan internationals such as props Takuma Asahara, Masataka Mikami and Yu Chinen, locks Hitoshi Ono and Kyosuke Kajikawa and back-rowers Michael Leitch, Yoshitaka Tokunaga and Hiroki Yamamoto will be important figures in the pack. Elsewhere, flanker Henco Venter, who joins the club from the Cheetahs and halfback Takahiro Ogawa will have to have a huge impact to get Toshiba back to the glory days of the recent past.
The Coach: Tomohiro Segawa is in his second year as head coach at Toshiba in the 2018-2019 season.
The Captain: Former All Black centre Richard Kahui is in his second year as captain at Toshiba for the 2018-2019 season.
The 2018-19 Squad: (44) the list starts with captain and vice-captains and then continues through forwards and backs in order from props to fullbacks.
Richard Kahui (c), Daigo Hashimoto (v-c), Takahiro Ogawa (v-c). Forwards: Takuma Asahara, Masataka Mikami, Keiichi Tanaka, Yu Chinen, Kim Gwan-Te, Ryota Fukamura, Yuma Fujino, Hiroki Yuhara, Futoshi Mori, Hitoshi Ono, Keisuke Matsuda, Kyosuke Kajikawa, Naohiro Kotaki, Yan Te-yon, Ross Haylett-Petty, Hiroshi Yamamoto, Lee Song-Chang, Hiroki Yamamoto, Takahiro Fujita, Michael Leitch, Henco Venter and Yoshitaka Tokunaga. Backs: Jun Fujii, Shuhei Yamaguchi, Keita Fujiwara, Mike Harris, Shuhei Oshima, Yoshikazu Morita, Hayata Nakao, Taiki Watanabe, Keisuke Masuda, Taiki Matsunobu, Tsuyoshi Higashiguchi, Johnny Fa'auli, Shin Ito, Nicolas Kraska, Hisayoshi Matsuoka, Jone Naikabura, Takehisa Usuzuki, Coenraad van Wyk and Shohei Toyoshima. Coach: Tomohiro Segawa (47).