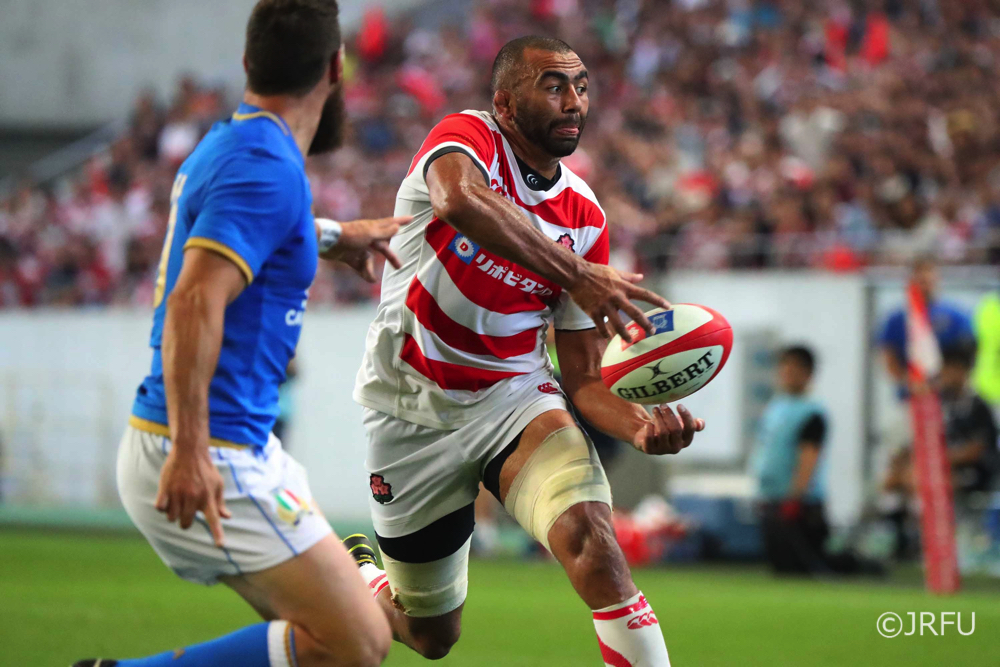 Joseph, Leitch rue 2nd test indiscipline
KOBE (June 16) – Japan coach Jamie Joseph rued his side's discipline Saturday after seeing the Brave Blossoms go down 25-22 to Italy.
"The indiscipline you saw today was out of character. You don't see yellow cards for us frequently," he said. "That cost us dearly."
However, he was also quick to praise the efforts of the Italians, who fly home having split the two-test series.
"It was the 23 guys in blue jerseys next door who played very well and deserved to win. Italy really took it to us in the first half, put us under a lot of pressure, and you have to give them credit."
Japan trailed 19-3 at one stage in the game and Joseph said he was happy to see the way his team fought back.
"The positives are that despite being down 19 points, the team showed incredible character to fight back, to not throw the towel in and put ourselves in position to win that test match."
Captain Michael Leitch said while it was impossible to play error-free rugby, Japan had not helped themselves.
"You are going to have handling errors," he said of his side's inability to hold ono the ball. "But we gave away way too many penalties at the breakdown. We wanted the ball so badly that we tried to do too much at times. Those are things we need to address moving forward."
Leitch said the side had prepared hard for the mental side of things and that they would take a number of lessons from the defeat.
"The focus this week was on the mental side of the game. When things aren't going right for us, how can we react, how can we put things right? That was something we learned and we have all raised our level as a team."
Japan play wrap up their June tests with a game against Georgia on June 23 in Toyota City and Leitch said the Brave Blossoms would bounce back.
"We came close in the second half and we're confident in our fitness. We just need to concentrate on how we can close out games away and actually win them. We'll go again next week against Georgia."