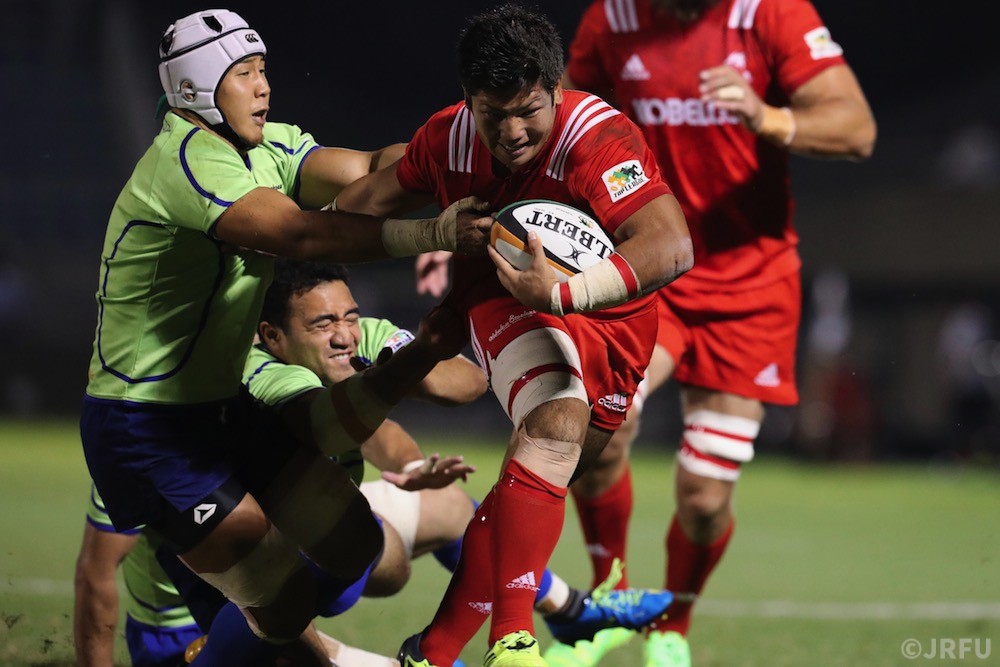 Win Over NEC Keeps Kobe Unbeaten
TOKYO (Sept. 8) – Kobe Kobelco Steelers made it four wins from four games in the 2017-18 Japan Rugby Top League season Friday night, but they were made to work hard for the victory by a tenacious NEC Green Rockets side.
The Steelers eventually won the Round 4 game 29-12 at Prince Chichibu Memorial Rugby Ground, having led 21-0 inside 16 minutes to ensure they have 18 points from a possible 20 in the Red Conference.
NEC, meanwhile, fell to heir second loss of the season and are currently third (ahead of Saturday's seven games) with nine points in the White Conference.
Kobe's good start came on the back of tries by Issei Shige, Ryohei Yamanaka and Andy Ellis with Codey Rei adding the extras to all three scores.
NEC hit back after the break with Hiromasa Yoshihiro put over by Yoshiya Hosoda before a penalty by Rei and a try from Shohei Maekawa looked to have given the Steelers a bonus point.
But Mao Enoki powered over four minutes before the final whistle from a line-out as NEC ended the stronger of the two sides.
"In isolation we were disappointed not to get a bonus point. But we have to look at the big picture and I'm proud of the effort and progression we have made," said Kobe coach Jim McKay.
This season the league has been split into two conferences — Red and White — based on how the teams finished last time out.
Teams play the seven other sides in their conference plus six from the other group to determine the rankings for the end of season playoffs, with the top four sides competing for the league title, which doubles as the All-Japan Championship.