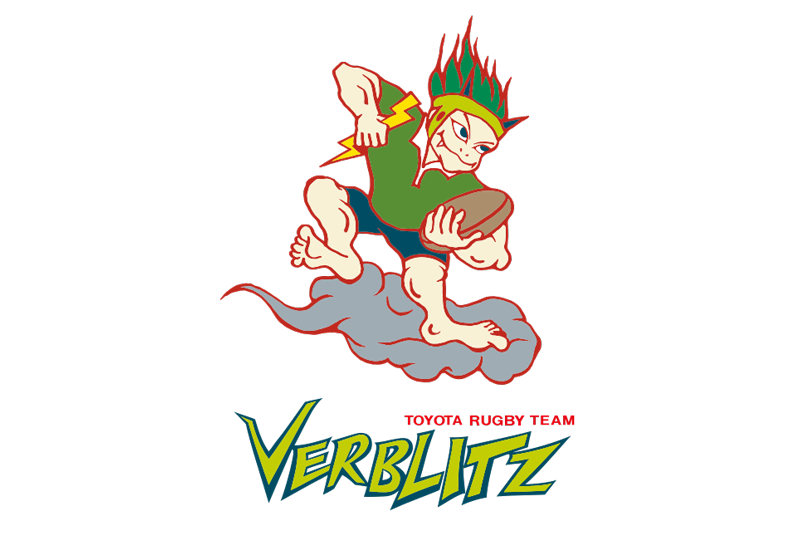 Top League Profiles 2017-18: Toyota Verblitz
Top League Profiles 2017-18
Toyota Verblitz
2017-18 Introduction: In the 2016-17 season, Toyota Verblitz finished a disappointing eighth overall on the final Japan Rugby Top League table on 35 points with 7 wins and 8 losses.
All eyes will be on Toyota this season with Jake White moving in as the new head coach. White guided South Africa to World Cup victory in 2007 and expectations are high that he will quickly turn the Verblitz into a force to be reckoned with in his first coaching experience in Japan. There are more gains than losses in the squad with White bolstering the depth in the team with compatriots such as young lock Jason Jenkins, veteran back-rower Juan Smith, playmaker Lionel Cronje and outside back Gio Aplon. There is a strong overseas presence at Toyota this year with former Wallabies No8 Wycliffe Palu, centre Steven Yates and utility back Ben Lucas included in the mix. Meanwhile, there is also a solid local contingent in the squad with the likes of locks Tomoaki Taniguchi and Toshizumi Kitagawa, five-eighth Takaya Monji and fullback Kaoru Matsushita adding the full weight of their collective experience to the cause.
The Coach: The new head coach at Toyota for the 2017-18 season is South African Jake White. White guided South Africa to victory in the 2007 Rugby World Cup and has also coached the Brumbies and the Sharks in Super Rugby. He comes to Toyota from Montpellier in France. On his coaching staff, White has John Muggleton as defence and breakdown coach, Tai McIsaac as set piece coach, Craig Stewart as counter attack and skills coach and Nick Scrivener as attack and restart coach.
The Captain: At Toyota for the 2017-18 season, number eight Kazuki Himeno is team captain and veteran lock Toshizumi Kitagawa is the club captain. The 23-year-old Himeno has been thrown in at the deep end with the team captaincy in his first season of senior rugby, but the balance is there in the form of Kitagawa.
The 2017-18 Squad: (50) The list starts with captain and vice-captains and then continues through forwards and backs in order from props to fullbacks. All family names come last.
Kazuki Himeno (team captain), Toshizumi Kitagawa (club captain). Forwards: Kohei Yoshida, Ruan Smith, Yuki Uchida, Yosuke Takahashi, Yoto Ioki, Kohei Asahori, Runya Che, Ryuta Ueno, Tomoharu Kawanishi, Yoshikatsu Hikosaka, Yuji Takei, Tomoaki Taniguchi, Koichi Sugimoto, Daijiro Nakamura, Jason Jenkins, Juan Smith, Kota Makihara, Taiyo Ando, Kojiro Yoshida, Ryo Fujii, Joji Sato, Kenta Yamaguchi, Wycliffe Palu, Taufa Olive and Fetuani Lautami. Backs: Takehito Namekawa, Koki Hirano, Kota Iwamura, Takaya Monji, Lionel Cronje, Ryota Kabashima, Yusho Takeda. Steven Yates, Silivenusi Taumoepeau, Yuta Haruyama, Taiki Masuda, Vatiali Tuidraki, Kaoru Matsushita, Koji Wada, Dai Ozawa, Jamie Henry, Masakatsu Hikosaka, Kohei Yuasa, Seiyu Kohara, Gio Aplon, Yuki Kido, Yoshizumi Takeda and Ben Lucas. Coach: Jake White (53).