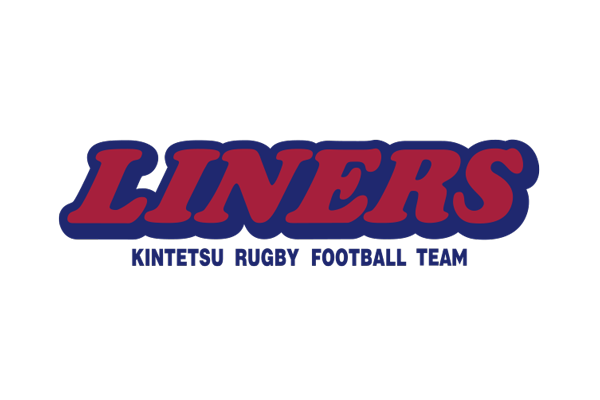 Top League Profiles 2017-18: Kintetsu Liners
Top League Profiles 2017-18
Kintetsu Liners
2017-18 Introduction: In the 2016-17 season, the Kintetsu Liners finished thirteenth overall on the final Japan Rugby Top League table on 18 points with three wins and 12 losses. Consequently, the Liners were forced to play through the promotion and relegation play-offs where they beat Kyuden 47-0 to retain their place in Top League.
Kintetsu are one of the oldest company clubs in Japan with a long and proud tradition but after a very dismal season last year they will have to bounce back in 2017-18. In the forwards, the old hands like hooker Atsushi Kashimoto, lock Luke Thompson and back-rowers Toetu'u Taufa and Mikio Sato will be looking for big seasons. Meanwhile, in the backs a number of veteran players at the club such as halfback Kim Chul-Won, goal-kicking playmaker Yasumasa Shigemitsu and versatile centre Shuji Yoshikawa all must step up again this year. Other prominent players in the squad include new back-rower Solomon T-Pole, former Wallabies centre Anthony Fainga'a and Lions and Springboks fullback Ruan Conbrinck. Akira Tsuboi is in his second year as head coach and he will be looking to get the best out of this Osaka-based setup.
The Coach: Akira Tsuboi is in his second season as head coach at Kintetsu in the 2017-18 season. Steve Cumberland is forwards coach and Steve Meehan is backs coach.
The Captain: Hooker Atsushi Kashimoto is the new captain at Kintetsu for the 2017-18 season. He is in his seventh season with the club. Centre Naoki Morita is vice-captain. Back-rower Shinri Tabuchi is again forwards leader and wing Kazuma Miyata is again backs leader.
The 2017-18 Squad: (48) the list starts with captain and then continues through forwards and backs in order from props to fullbacks. All Japanese family names come last.
Atsushi Kashimoto (c), Naoki Morita (v-c). Forwards: Shuji Saita, Daiki Toyota, Ryosuke Maeda, Yuki Asaoka, Kosuke Oike, Kenta Tanaka, Tomoki Yamaguchi, Yasutake Nagashita, Takuma Takashima, Wang Kyung-Mun, Shinjiro Kumazaki, Luke Thompson, Isamu Matsuoka, Masaaki Murashita, Kohei Yamaguchi, Michael Stolberg, Toshimitsu Ogami, Keita Terada, Mikio Sato, Toetu'u Taufa, Naoyuki Tsuji, Taishi Hori, Shinri Tabuchi, Toshiya Hagiwara, Iopu Iopu Aso and Solomon T-Pole. Backs: Kim Chul-Won, Yusuke Mori, Kosuke Enomoto, Akio Sumiyoshi, Yasumasa Shigemitsu, Ryota Mihara, Kohei Yoshii, Daisuke Noguchi, Shuji Yoshikawa, Anthony Fainga'a, Takuya Togo, Keisuke Yatsugi, Kentaro Inami, Yusuke Tanaka, Naoyoshi Shima, Tatsuma Nanto, Semisi Masirewa, Daniel Ricky Kucia, Ruan Conbrinck and Kazuma Miyata. Coach: Akira Tsuboi (39).