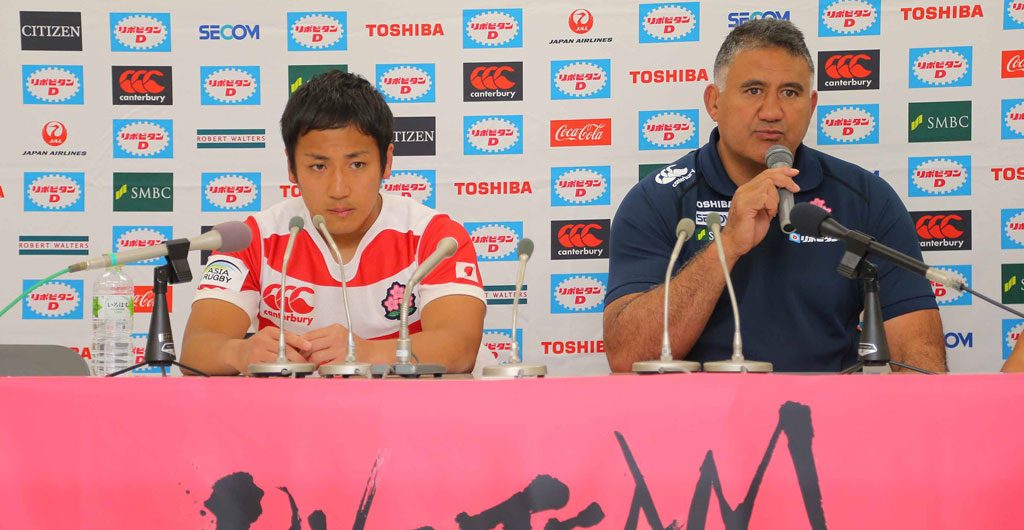 Joseph Happy with Japan's Response
TOKYO (April 30) – Japan coach Jamie Joseph said he was very happy with the way his team played against South Korea in their second-round match at this year's Asia Rugby Championship.
The Brave Blossoms ran in 12 tries to beat South Korea 80-10, a week after struggling to beat the same opponents.
"They responded well from last week's performance," Joseph said. "Defensively we saw a turnaround in attitude. We stopped them and drove them back and stopped them from getting over the gain line. And in attack we showed confidence, skill and speed."
It was the physicality of the Japan forwards that provided the platform from which many of the tries were scored and Joseph praised the pack's efforts.
"The majority of our tries were scored by the outside backs which means the forwards were doing their job and creating space and front-foot ball."
Joseph said captain Yutaka Nagare had epitomized the change in Japan's performance.
"He responded well from a quiet game last week to put in a solid performance. His work rate and speed in delivering the pass were great."
The former New Zealand and Japan international also talked about debutant Takuya Yamasawa, who marked his first test appearance off the bench by kicking five conversions from as many attempts.
"There a lot of expectations of him from the media and we saw snippets of his potential today. To win games you need players with x-factor and when he gets the balance right he will be a very good player."
But as Joseph pointed out, the win was very much a team effort.
"It's very easy to coach a team that takes responsibility for their performance. The team trained very hard this week, took responsibility for last week and got things right."