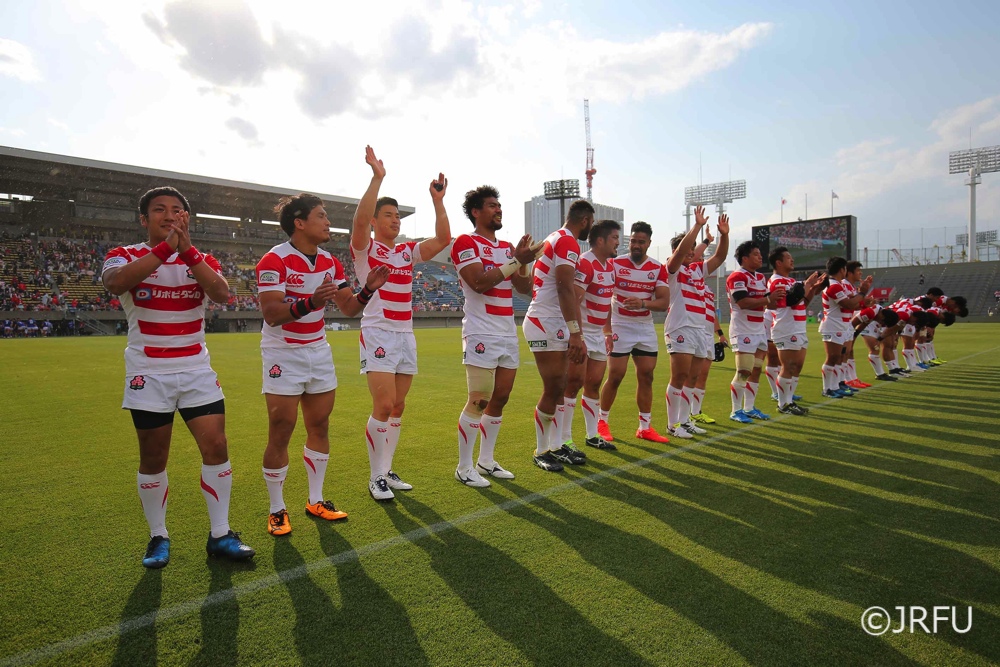 Japan Run in 12 Tries in Win Over S.Korea
TOKYO (April 29) – Japan made it two bonus-point wins from two games in the 2017 Asia Rugby Championship as they beat South Korea 80-10 on Saturday at Prince Chichibu Memorial Rugby Ground.
Amanaki Lotoahea bagged a hat-trick tries and there were further five-pointers from Samuela Anise, Yutaka Nagare, Naoki Ozawa, Akihito Yamada, Atsushi Sakate, Rikiya Matsuda, Ryohei Yamanaka, Ryoto Nakamura and Takeshi Hino.
Jumpei Ogura weighed in with five conversions from seven attempts and debutant Takuya Yamasawa kicked five-from-five.
South Korea's points came via tries from Kim Hyun Soo and Yu Jae Hyeok.
Anise opened the scoring in just the third minute from a well-worked driving maul with Lotoahea crossing for the first of his three 13 minutes later as the Brave Blossoms played with far more passion than in the opening round.
Three further tries saw the teams turn around with Japan leading 31-5.
Sakate crossed two minutes into the second stanza as Japan continued to vary their point of attack, the forwards using their power and the backs making the most of the good, quick ball that came their way.
And when the South Koreans did get the ball, the Japan defense, which had been criticised last week by coach Jamie Joseph, showed a great deal of improvement.
The one-on-one tackles were rarely missed and bar the odd miss communication, the line held firm.
South Korea take the next two weeks off as Hong Kong enter the fray to play the reigning champions.
The Brave Blossoms host Hong Kong in Tokyo on May 6 and a week later the two teams play at Hong Kong Football Club.