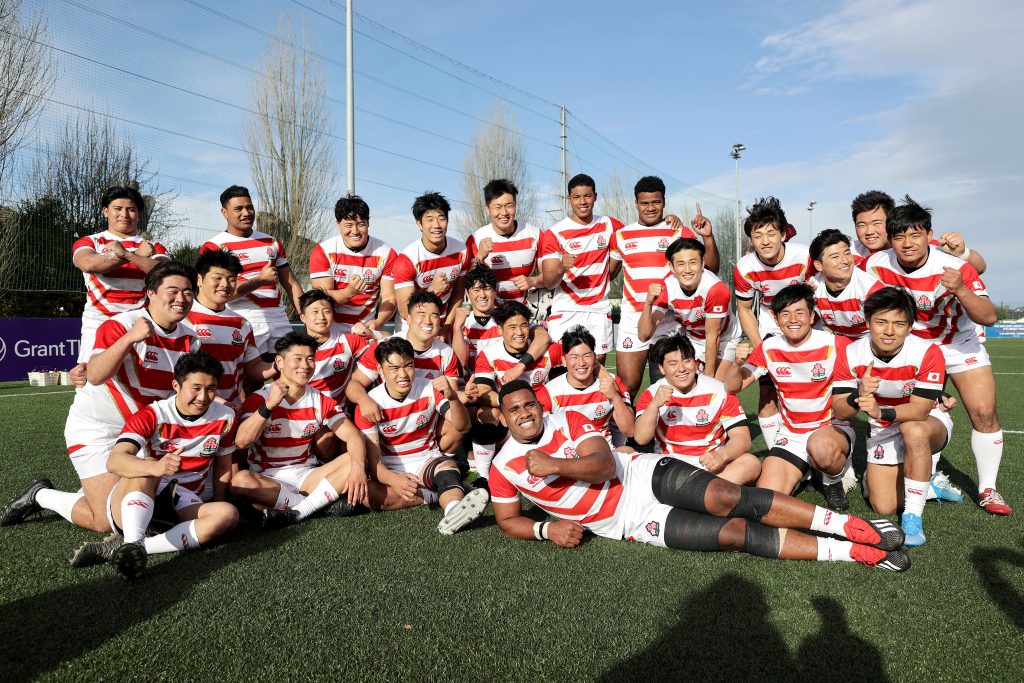 Japan Under 19 Complete Memorable Tour of Ireland
The Japan Under 19 side will return home this week with their heads held high following their tour of Ireland in which they won two of their three tour matches. In what was the first international tour by a Japan age-group team since 2019, due to the pandemic, Japan faced Dublin University Football Club – Trinity College U-20 in a warm-up match on Saturday March 18, before their two-match series against Ireland U-19 on Wednesday 22 and Sunday 26.
Japan played their first match against Dublin University Football Club – Trinity College on an historic day for Irish Rugby, with Ireland going on to claim the 2023 Six Nations and Grand Slam later that same afternoon. However, it was the visiting side that won the honours in the earlier match, with Japan defeating their hosts 26-55 in a dominant display of high scoring, attacking rugby.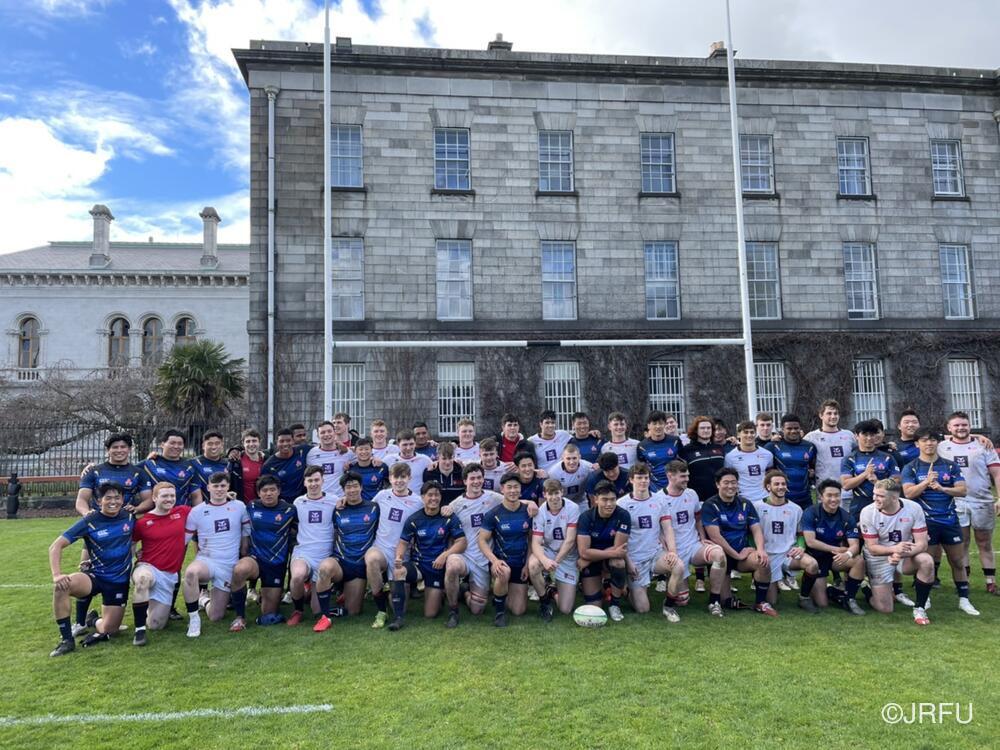 Having started their tour in the best possible way, the team then set about preparing for their mid-week match against the Irish U-19 representative side. In what was a hard-fought battle in which the visitors had to overcome the physicality of their larger Irish opponents, Japan went on to record a 19-22 victory, after leading their hosts 7-12 at half-time. With two wins in the bag, the team then set their sights on claiming an historic clean sweep in their return match.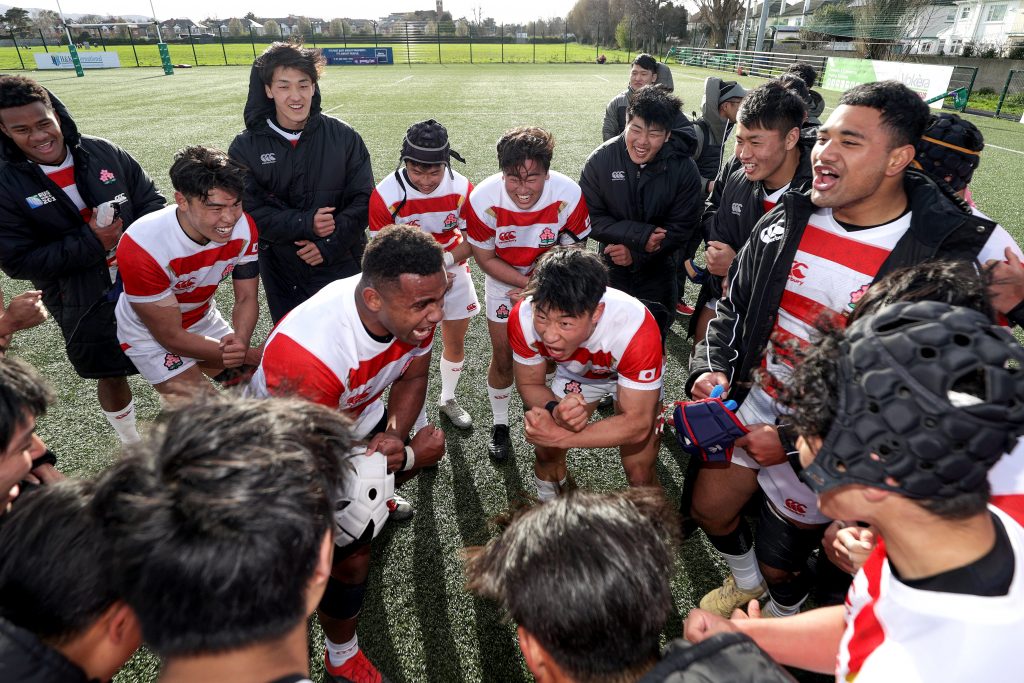 Leading 21-34 at half-time following a blistering, free flowing first half, the visitors let their hosts back into the game in the second half. The match went down the wire, with the Irish team hanging on to record a 42-41 victory and share the honours with Japan over the two-match series. With 85 points scored across the match, fans were treated to an enthralling spectacle of expressive and confident rugby from both sides.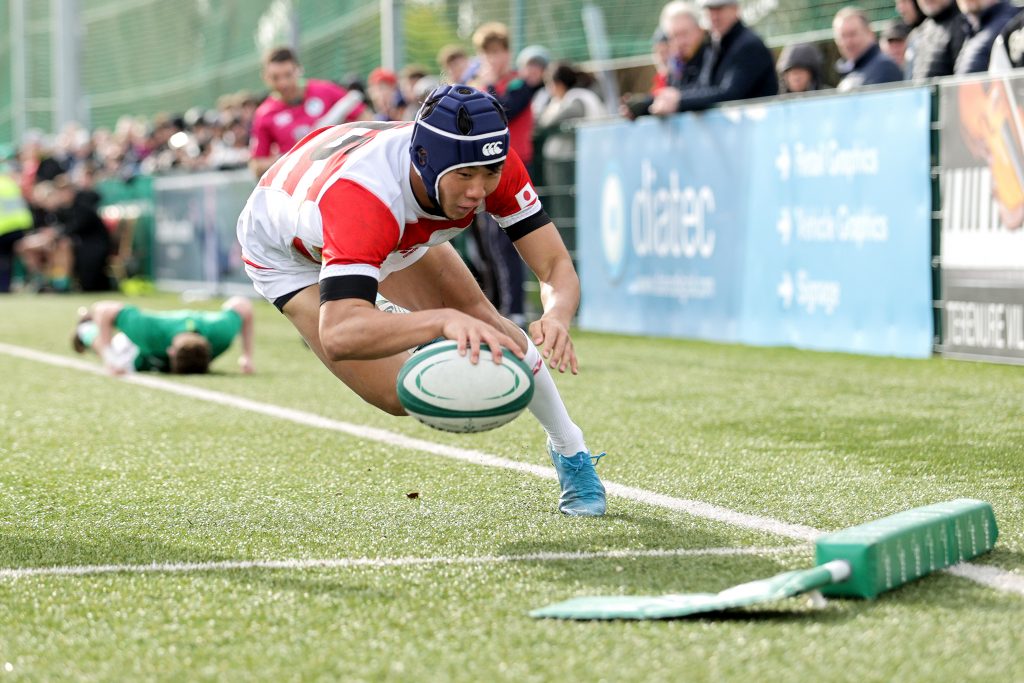 Commenting on the tour, Japan U19 Head Coach Tomoya Takahashi said:
"It was fantastic to have the team back playing international rugby for the first time in four years, and I was delighted with our victories in our first two matches. While it was disappointing that we couldn't secure a victory in our second match against Ireland, I was impressed to see how the team took on the Irish defence with our high tempo, high speed attack. We will return to Japan taking great confidence from our two victories and learn a lot from our defeat. All our players can be proud of what they achieved and how they represented Japan."

Japan U-19 Captain Kotaro Okawa said:
"Across all three matches we were able to control our set piece and give ourselves a platform to find space, carry the ball well in attack and handle our bigger opponents through our speed in attack and strong defence. In the first half of the final match, we attacked and defended well, which was reflected on the scoreboard. In the second half we couldn't get into a rhythm and allowed them back into the game. We were not good enough and Ireland deserved the win. As for the tour, the team are very grateful for the opportunity to play in Ireland. It was a great experience for our future rugby careers, and we will bring back what we learned to Japan and become stronger players, ready to compete again on the world stage."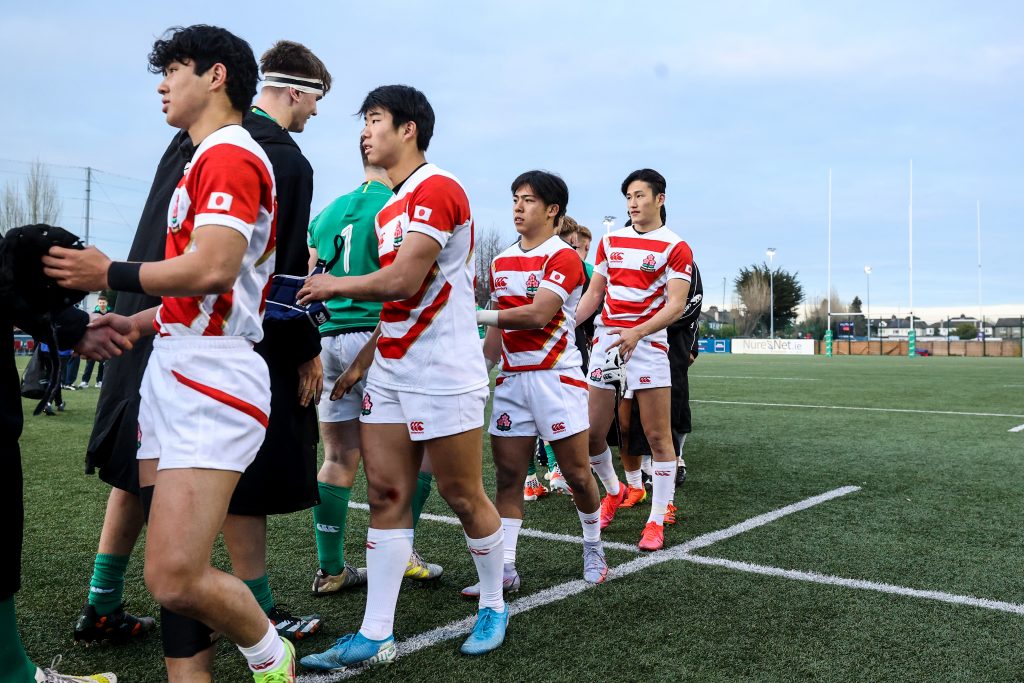 With international tours for Japan's age group teams having been put on hold because of the global pandemic, this tour to Ireland was an important step in resuming national representative rugby for Japan's emerging generation of elite players. The entire squad can feel rightfully proud of how they represented their nation, both on and off the field.