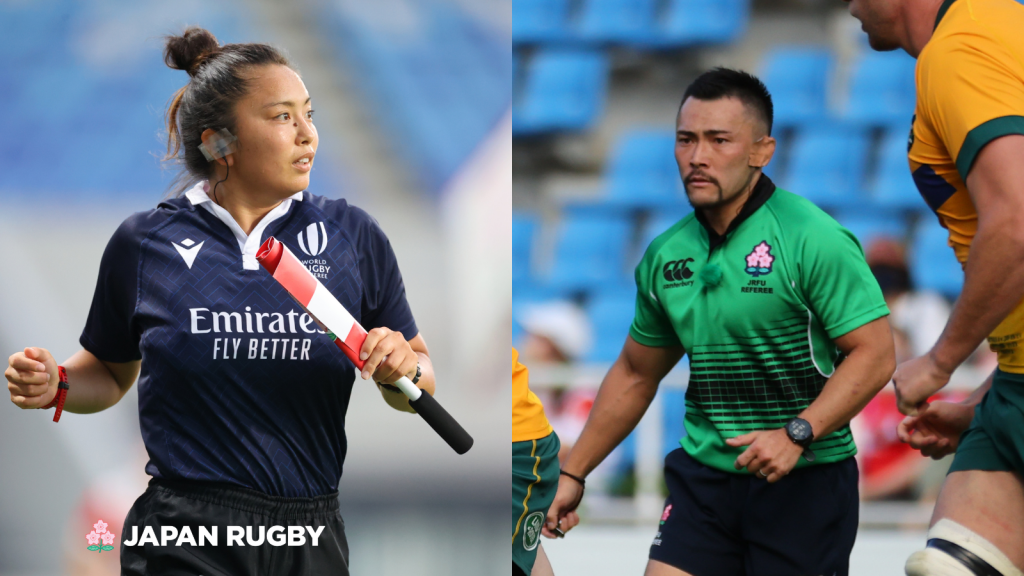 Next Generation of JRFU Referees to Officiate at International Tournaments
The JRFU has long recognised that one of the key pillars to ensure the successful development of Japanese Rugby is the nurturing and development of a solid pool of high-calibre, experienced referees. With Japan's national teams now regularly competing at the highest levels, and with League One growing into one of the world's most high-profile club competitions, the need for high-quality referees has never been greater.
Just like professional players, top referees require structured pathways to help guide them on their journey from officiating at grassroots level, up to the elite level. The JRFU have been working on raising the level of Japanese referees through a number of initiatives, including the hosting of top international referees in League One and working with World Rugby to give opportunities to Japanese referees to gain international experience.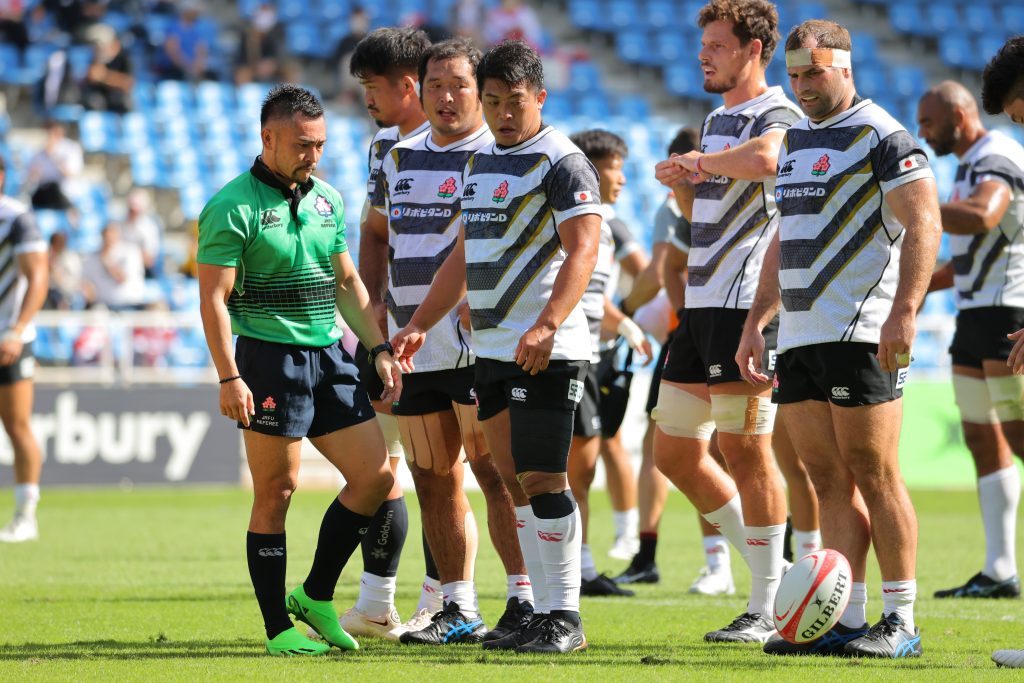 The JRFU were therefore delighted to announce this week that two up and coming Japanese referees have been appointed to officiate at World Rugby tournaments in the coming months. Takehito Namekawa, a former Japan High Schools and U20 representative and Top League player with Toyota Verblitz has been appointed to referee two matches in the 2023 U20 Six Nations. He will take charge of Scotland vs Ireland as the Match Referee on March 10 and will run the touch line as an Assistant Referee for Scotland vs Italy on March 19. Both matches will take place at Glasgow's Scotstoun Stadium in Scotland.
Meanwhile Ano Kuwai, who has 32 caps for Japan's Sakura Sevens and one cap for the Sakura Fifteen, will officiate at the 2023 HSBC World Rugby Sevens Series in Hong Kong from March 31 to April 2. Ano will then make her way to South Africa to referee at the World Rugby Sevens Challenger Series running across April 20 to 22 and April 28 to 30 in Stellenbosch.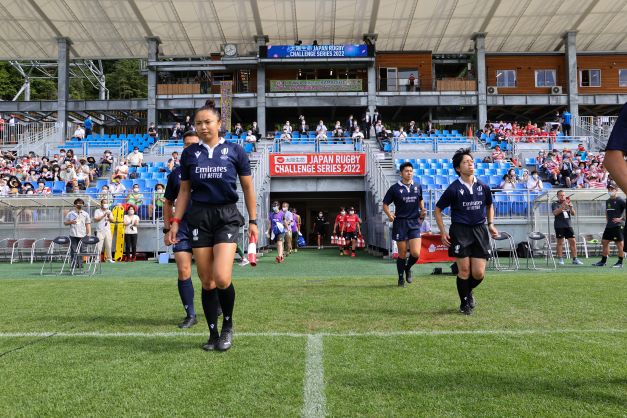 Commenting on the announcement Takeyuki Kishikawa, JRFU Head of High Performance said:
"We are delighted that two of our emerging referees have been given the opportunity to officiate at these World Rugby sanctioned tournaments. Japanese rugby has developed significantly over the last decade, with our national teams becoming increasingly competitive against the world's best and League One continues to grow into a world class club competition. It is therefore vital that our referees also develop to a world class level, to ensure our elite players, teams and competitions are refereed at the highest level and that our referees are increasingly represented at rugby's major competitions."
JRFU Referee Takehito Namekawa commented:
"I'm delighted to be part of the team of match officials for the upcoming U20 Six Nations 2023. It's not only a great opportunity for my own personal development as a referee, but it will also help build and develop the standard of local refereeing back in Japan. I will use my time in Europe to grow and develop and bring what I learn back home. While this is just another step in my refereeing career, I want to send my sincere gratitude to everybody that has made it possible."
JRFU Referee Ano Kuwai commented: "This will be my first time to referee in the Sevens World Series and I am deeply moved to be able to referee in a tournament that I also played in with the Sakura Sevens. My goal is to become the first referee in the world to compete at the Olympics as both a player and referee. To achieve this, I want to put in a strong performance on the World Series stage. Its less than two years since I started refereeing and I am still learning every day and I will do my best to ensure that the teams and players can show the best characteristic of Sevens rugby. I would like to thank everyone who has supported and guided me, and for giving me this opportunity."