Sakura Fifteen Complete Domestic Test Series Ahead of Rugby World Cup
Japan Head Coach Lesley McKenzie, National Team Director Keiko Asami and Sakura Fifteen's Captain Saki Minami were joined by 39 Sakura Fifteen squad members at Tokyo's historic Meiji Kinenkan to mark the completion of their domestic test series against South Africa and Ireland, ahead of the team's departure to New Zealand, for the upcoming Rugby World Cup.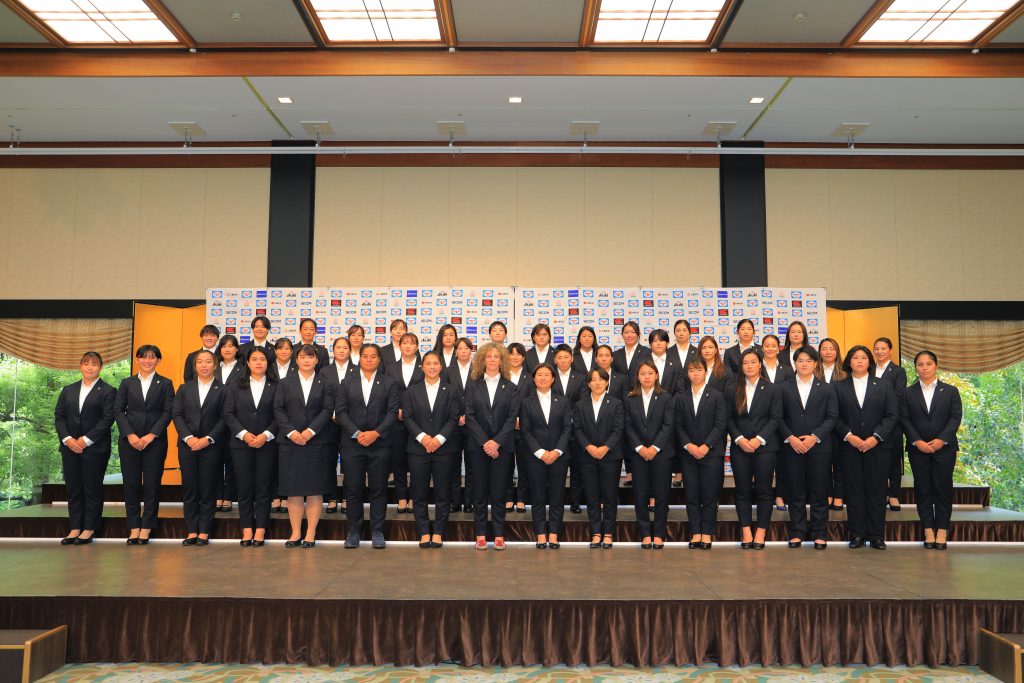 In front of a large audience of assembled media, McKenzie, Asami and Minami spoke of the team's journey since 2019, on overcoming the challenges of the two-year playing hiatus imposed by the pandemic, and the development of the team over its ten matches since returning to international rugby, on their European tour in November 2021.
When the Sakura Fifteen played Wales in Cardiff last November, it was their first international match since November 2019. The team have since played eight further test matches and a non-test match fixture against the Australian Barbarians, winning five of their ten matches for a respectable 50% win-rate.
Sakura Fifteen Results since November 2021
2021 Autumn Tour to Europe
Wales: November 7, 2021 (L) 23-5 Cardiff
Scotland: November 14, 2021 (L) 36-12 Edinburgh
Ireland: November 20, 2021 (L) 15-12 Dublin
2022 Spring Tour to Australia
Fiji: May 1, 2022 (W) 14-28 Gold Coast
Australian Barbarians: May 6, 2022 (W) 10-24 Brisbane (Non-test match)
Australia: May 10, 2018 (W) 10-12 Gold Coast
2022 Domestic Series
South Africa: July 24, 2022 (W) 15-6 Kamaishi
South Africa: July 30, 2022 (L) 10-20 Kumagaya
Ireland: August 20, 2022 (L) 22-57 Shizuoka
Ireland: August 27, 2018 (W) 29-10 Tokyo

National Team Director Keiko Asami
Following their unbeaten tour to Australia, Head Coach Lesley McKenzie said, "The team left Europe furious that they didn't get a win. While it hurt a lot, I was pleased to see the genuine disappointment across the group. We failed to implement what we set out to do and had to unpick why. We realized it was about accepting pressure and recognizing that what we thought were ingrained habits were not as strong as we thought, and that they melted under pressure. We needed to firm those things up so that no matter the size of the occasion, those habits would hold up as non-negotiables."
Coming off their unbeaten tour Downunder, the Sakura Fifteen set about preparing for their four home test matches against South Africa and Ireland as part of the Taiyoseimei Japan Rugby Challenge Series 2022.
They started the series strongly, winning their first match against South Africa 15-6 in a contest lacking cohesion and flow for both sides. While Japan started the second match with strong, attacking interplay between their forwards and backs, they were unable to reflect that pressure on the scoreboard. As the South African's started to utilise their size advantage, two runaway tries to their left winger proved to be the difference in the final score, with Japan going down 10-20.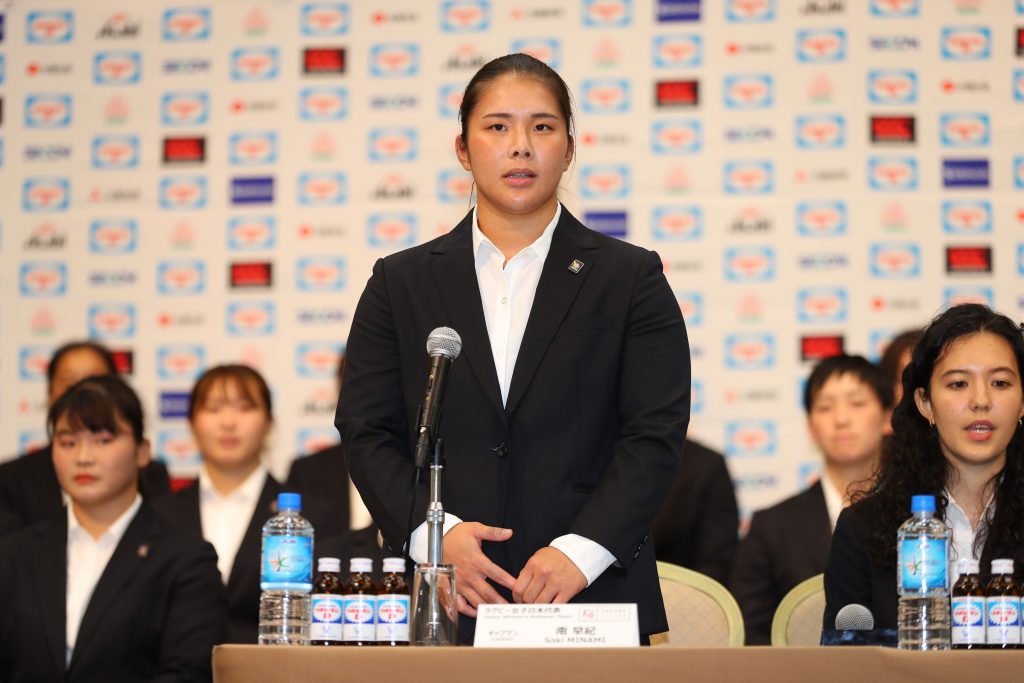 Commenting after the loss, the team's first defeat in five matches, Captain Saki Minami said, "This type of match was important for us to experience ahead of the World Cup. The things we need to work on change with each opponent, so we need to experience them, game by game. We're growing with every match, and the challenge of facing tough opposition is necessary for us to continue to grow."
With a three week break before the next match, Japan had time to reflect and prepare for Ireland, a team they had never beaten, although they had come agonisingly close last November in Dublin.
After racing out of the blocks to a 15-0 lead in the first ten minutes, it looked as if the Sakura Fifteen would go on to emulate the Brave Blossom's historic defeat of Ireland at the same venue during Rugby World Cup 2019. However, Ireland soon turned the tables through their hard running and utilisation of their size and power to peg back the score, going into the sheds at halftime with a 15-19 lead. The second half saw the floodgates open, with the Irish punishing the Sakura Fifteen's ill-discipline to win the match 22-57.
Following their heavy defeat in Shizuoka, the Sakura Fifteen took to the field at Chichibu Stadium in Tokyo one week later a different team. From the opening play they exuded confidence and composure. Their defence was solid, while their attack was clinical and effective. In what was one of the most complete performances of any Japanese national team, the Sakura Fifteen dominated and controlled the play for the full 80 minutes, going on to defeat Ireland for the first time 29-10.
Commenting at the Meiji Kinenkan event, McKenzie said, "We have the trajectory that we want. We had a strong win against South Africa off the back of the success of the Australian tour, followed by a really hard lesson in the second game. From my perspective as Head Coach, that was actually a really good result in terms of learning and development, and I would say the same for our games against Ireland. To learn those lessons now, ahead of the World Cup is really valuable and we're grateful to have had those opportunities."
The Sakura Fifteen will depart for New Zealand on September 15 ahead of their final warm-up match before the World Cup against the Black Ferns at Eden Park on September 24. The team will kick off their Rugby World Cup campaign against Canada on October 9, followed by the USA on October 15. They play their third and final Pool B match against Italy on October 23.
"When I started coaching the Sakura Fifteen, having just arrived from New Zealand, I was asked if I was going to model the team to play like the Black Ferns. On the contrary, I now think that people will aspire to play like Japan, like how we played against Ireland in the second test. If we can be consistent with that level of performance, under that level of pressure, I would want us to play like Japan against the Black Ferns, and throughout our pool matches at the World Cup," concluded McKenzie.

Head Coach Lesley McKenzie