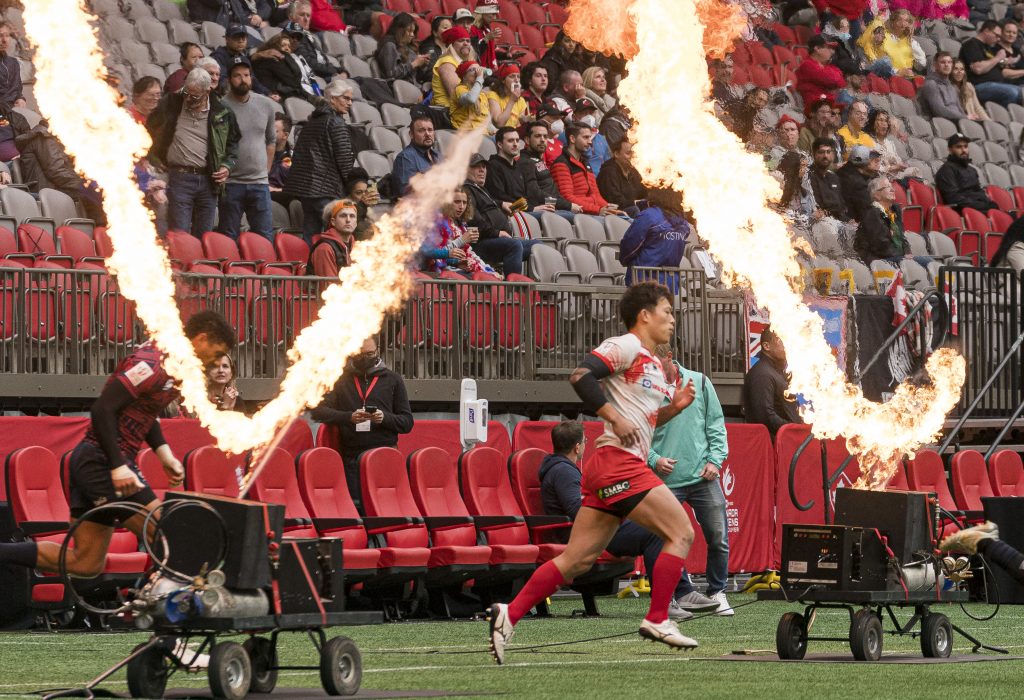 Japan Sevens National Team for Toulouse Sevens
The Japan Rugby Football Union is happy to announce the Japan Men's Sevens Team to play at the HSBC World Rugby Sevens Series in Toulouse, from May 20 to 22.
Co-Captained by Kazuma Nakagawa and Yuki Ishii, the team features veteran sevens player, Kameli Raravou Latianara Soejima who recently featured in World Rugby's 'Remarkables' series. 'Remarkables' highlights the inspirational life stories of players who triumph over adversity, in and through rugby. Timo Fiti Sufia also comes into the team for the first time since the Vancouver Sevens in March 2020.
Japan Men's Sevens National Team Interim Head Coach, Koichi Umeda commented:
"First and foremost, we're looking forward to play against the great teams in our pool when we face Argentina, England, and Canada. We have been preparing well and are looking to play fast, expressive and running rugby in Toulouse this weekend."
Japan are set to take on Argentina, the recent Vancouver Sevens Champions, as well as England and Canada in Pool A.
TEAM LIST
No.
Name
Club Team
cm
kg
D・O・B
1
Timo SUFIA
Hokkaido Barbarians
180
102
1996/11/07
2
Kazuma NAKAGAWA
YOKOHAMA CANON EAGLES
173
81
1995/10/28
3
Ren MIYAGAMI
TOSHIBA BRAVE LUPUS TOKYO
178
90
1997/05/15
4
Yuki ISHII
NTTCommunications ShiningArcs TOKYO-BAY URAYASU
184
96
1996/02/27
5
Kameli Raravou Latianara SOEJIMA
Rugby Football Union
190
92
1983/06/01
6
Moeki FUKUSHI
HINO RED DOLPHINS
184
100
1999/03/11
7
Ryota KANO
Meiji Yasuda HOLLY'S
172
72
1992/05/10
8
Yoshihiro NOGUCHI
SECOM RUGGUTs
170
77
1994/12/26
9
Shun TOMONAGA
HINO RED DOLPHINS
182
98
1997/02/14
10
Chikara MORITA
MUNAKATA SANIX BLUES
180
87
1995/10/05
11
Shotaro TSUOKA
Japan Rugby Football Union/
Coca-Cola Bottlers Japan
181
85
1996/03/22
12
Taiga ISHIDA
NTTCommunications ShiningArcs
TOKYO-BAY URAYASU
176
88
1997/10/01
13
Sitaleki Taufa MAKISI
Az-MOMOTARO'S
Maruwa Unyu
186
102
1996/06/26