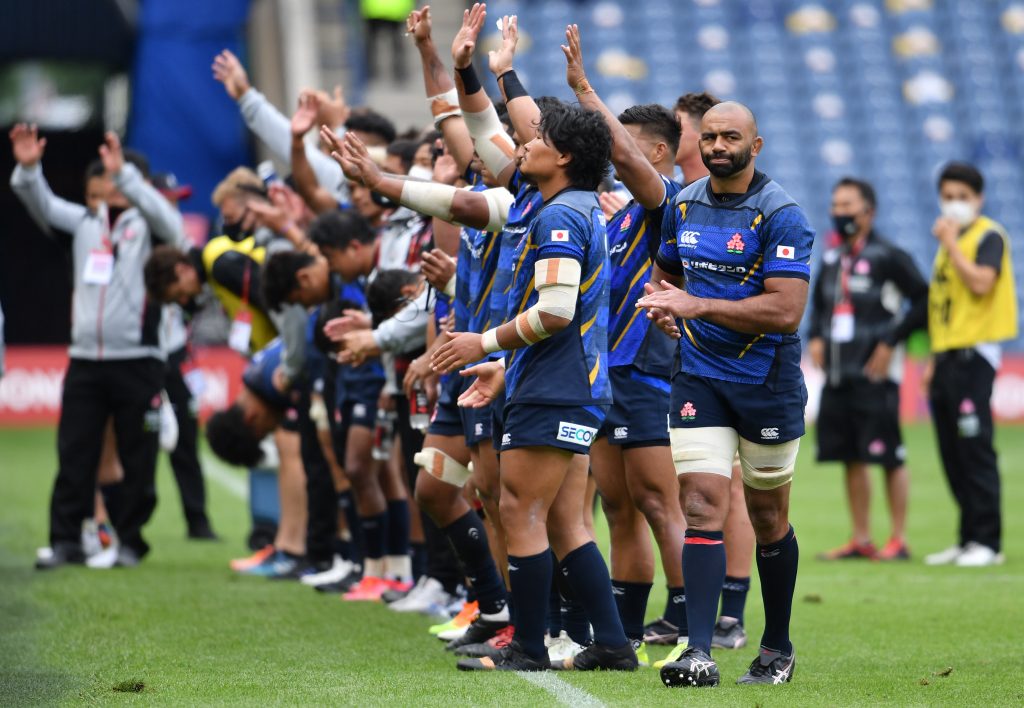 Reflecting on the Brave Blossoms' Tour to Scotland and Ireland
The Brave Blossoms' highly anticipated return to competitive rugby was a welcome site for Japanese rugby fans long starved of seeing their national team in action. Having not played since October 2019, in their Quarter Final loss to South Africa at Rugby World Cup, the Brave Blossoms 'Lipovitan D Challenge Cup 2021' match against the Sunwolves at ECOPA Stadium in Shizuoka on June 12 and the 'Japan Rugby National Team Lipovitan D Tour 2021' to Scotland and Ireland was their first competitive rugby in over 20 months.
The three games, against the Sunwolves at home, the British and Irish Lions in Edinburgh, and then finally Ireland in Dublin, saw one win and two defeats, with a 32-17 win over the Sunwolves, a 28-10 loss to the British and Irish Lions and a narrow 39-31 loss to Ireland.
With not having played together for so long, the three matches would be a significant litmus test for the team, quickly gauging where they stood after having taken the rugby world by storm at Rugby World Cup 2019, progressing through their pool unbeaten, with victories over Russia, Ireland, Samoa and Scotland, and reaching the quarter finals for the first time.
The first match, on June 12, was played against a reformed Sunwolves team made up of fringe players from the Japanese national squad and stars from Japan's domestic Top League. Through their dominance at the breakdown and willingness to attack, the Sunwolves led 14-3 at half-time. It became quickly apparent that the Sunwolves didn't show up to provide an opposed training run for the national team, and that the Brave Blossoms had a serious challenge on their hands.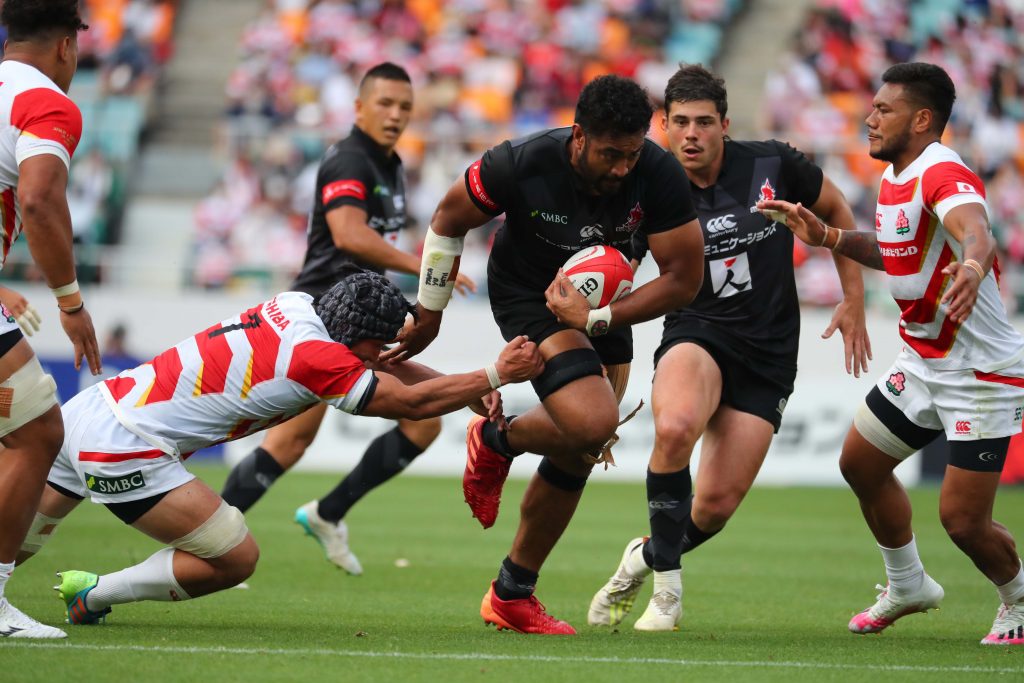 Japan eventually took control of the match, with four unanswered tries in the second half, to record a solid 32-17 win. The spirit and determination shown by the Sunwolves, along with their ferocity at the breakdown, was the best preparation the Brave Blossoms could have hoped for ahead playing two of the Northern Hemisphere's best sides in the British and Irish Lions, and Ireland.
Commenting after the Sunwolves match, Brave Blossoms Captain Michael Leitch said:
"They played Sunwolves-style rugby, and it felt like we were under pressure for the entire 80 minutes. In order to play our style of rugby, we need to take care of business at the breakdown, so today was a good lesson for us and gives us some things to work on that will help in our preparations for the upcoming tour."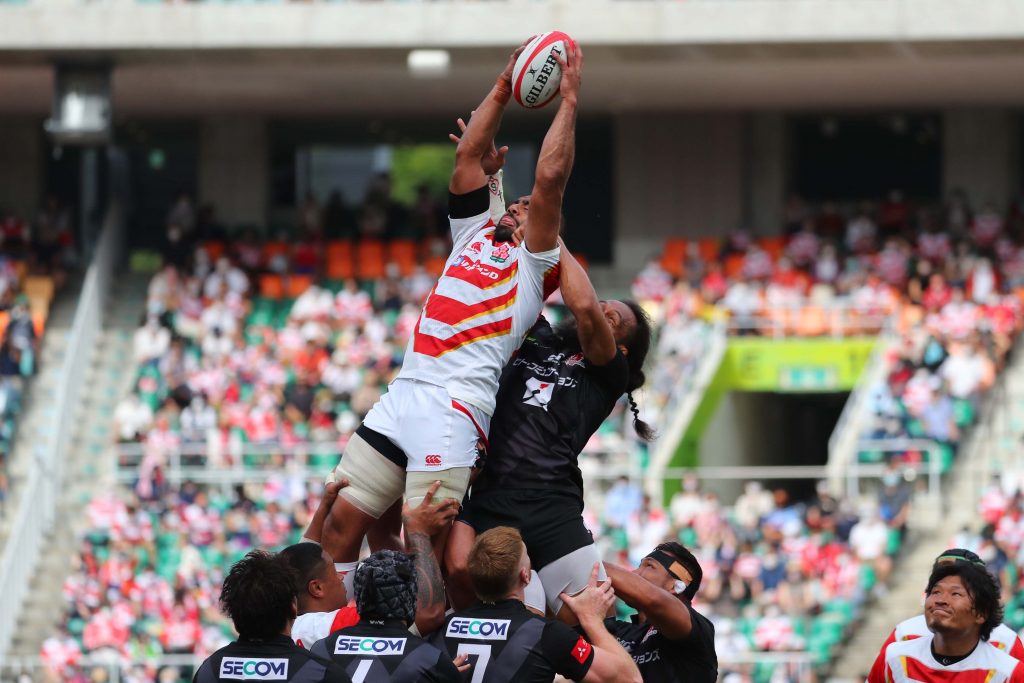 The team then set out for Scotland, arriving in Edinburgh on June 16 and heading directly into their camp to prepare for the Lions match. With COVID-19 restrictions in place, the team had to prepare in an isolated, bubble environment, in adherence to guidelines set out by UK authorities.
Taking the field against the British and Irish Lions at Murrayfield on June 26, the Brave Blossoms wrote another important chapter in Japanese rugby history. It was the first time for the two teams to meet and was another clear step in Japan's journey to further cement its standing as a leading nation in the world of rugby. Comprised of the best players from England, Wales, Scotland and Ireland, all of whom were test match hardened from the recent Six Nations, the British and Irish Lions were always going to be a significant step up when compared to the Sunwolves.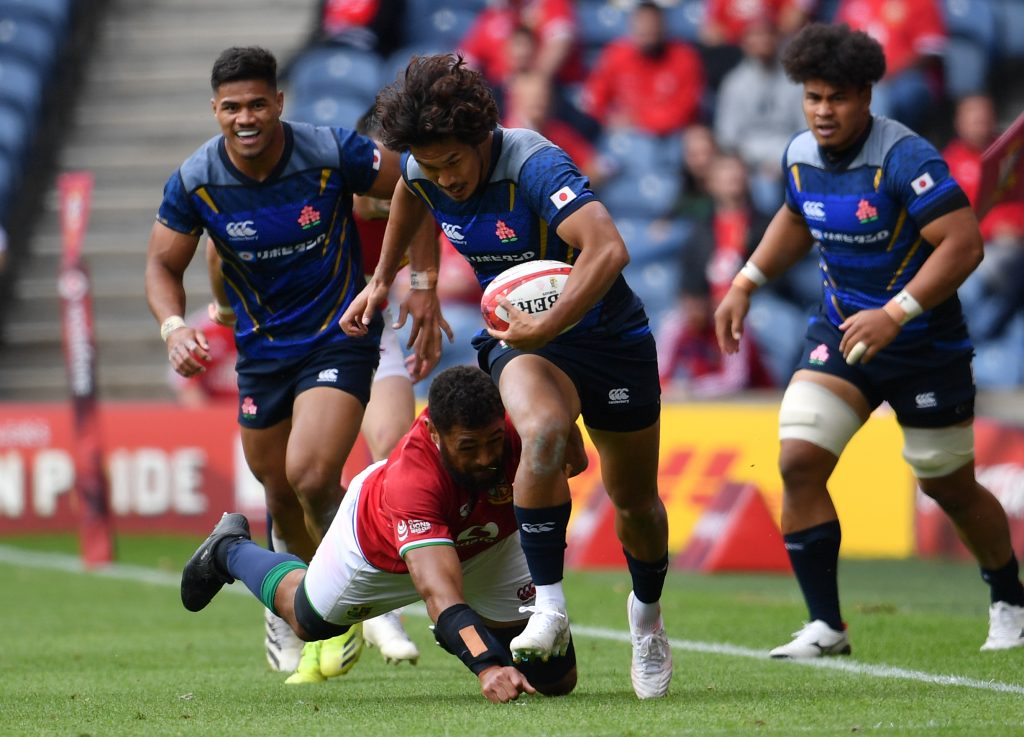 The Lions led 21-0 at half time after a dominant first half in which they were able to exploit a number of lapses in the Japanese defence. The second half was far more positive for the visitors, with Japan able to attack from more unstructured play as the Lions began to tire. Japan showed some promising glimpses of their signature style of innovative attack and seamless interplay between forwards and backs, outscoring the Lions 10-7 in the second half for a final score of 28-10.
Commenting on the match, Brave Blossoms Head Coach Jamie Joseph said, "Having not played test match rugby in more than a year and a half, I was happy with the team's performance. We came out of the match with areas we want to focus on and improve for next weekend. We will be looking to perform at a level where we can create pressure, and through that pressure, give ourselves an opportunity to win against the Irish."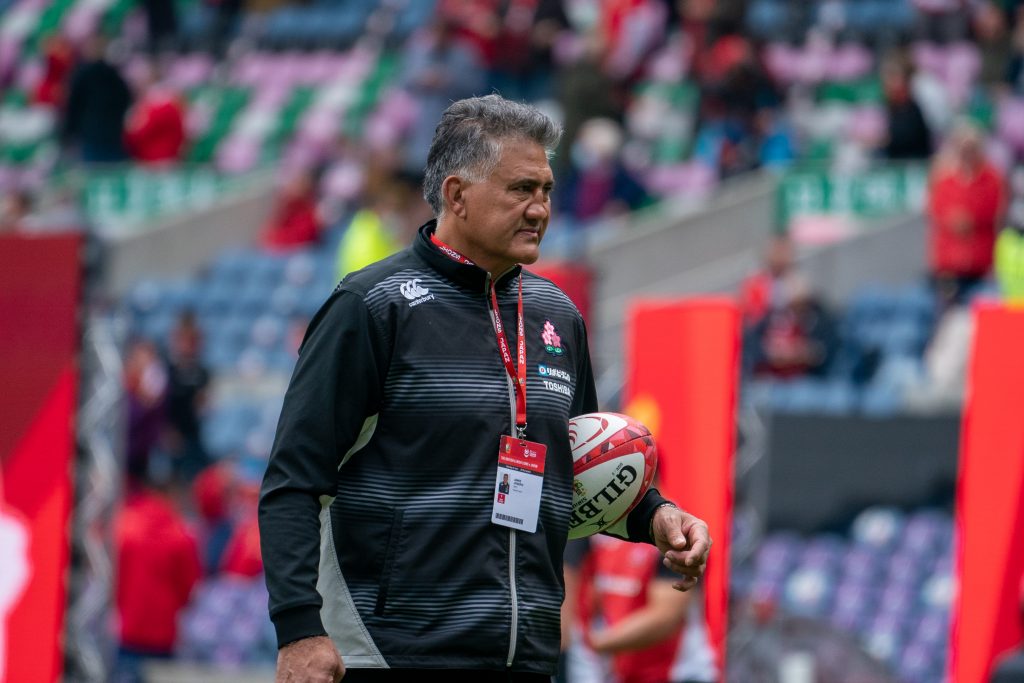 With a view towards Rugby World Cup 2023, Japan took the opportunity to cap four new debutants in winger Siosaia Fifita, scrumhalf Naoto Saito, prop Craig Millar and loose forward Jack Cornelsen. Having your international debut against a team with the experience and stature of the British and Irish Lions is an incredible challenge for any young player, however all four equipped themselves well, giving a strong indication that they will feature for Japan into the future.
Following the match in Edinburgh, the Brave Blossoms made their way to Dublin to prepare for their July 3 match at Ireland's rugby fortress – Aviva Stadium. Having clearly prepared well and improved from their previous matches against the Sunwolves and Lions, the Brave Blossoms came out of the blocks strongly, imposing their style of play on the match from the outset.
In what was a high scoring and highly entertaining encounter, where both teams traded scores one after the other, Ireland eventually emerged victorious 39-31, scoring five tries to Japan's four. With 20 minutes remaining and trailing Ireland 33-31, the Brave Blossoms were still very much in the fight. However, two penalty kicks from Ireland gave the hosts a hard fought 8-point win.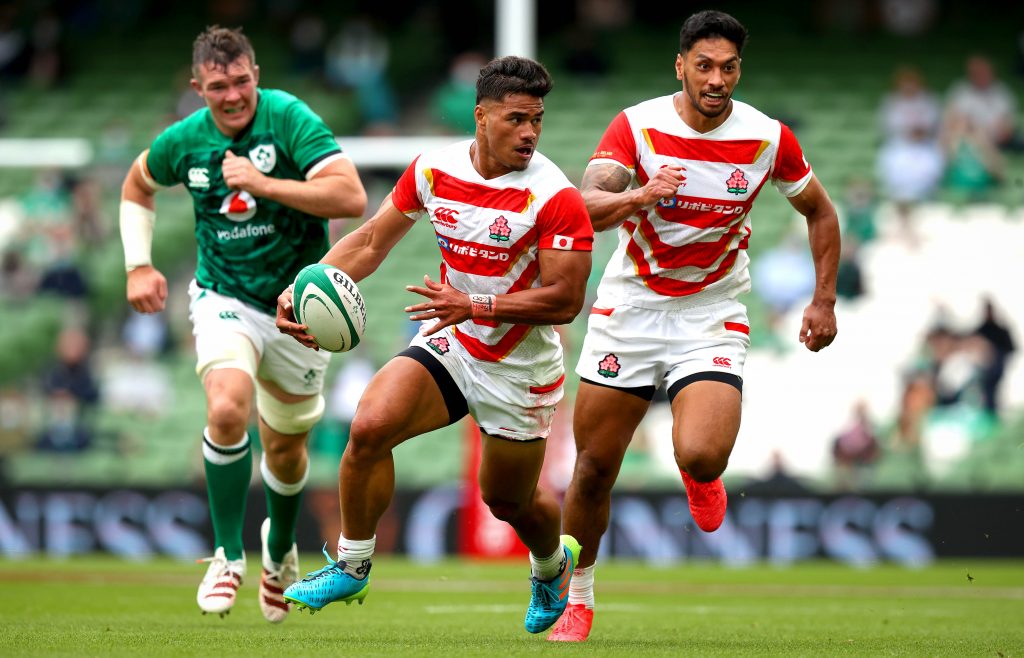 Following the match, Jamie Joseph commented, "I was disappointed for the players as I thought we played some great rugby. It was gutting to lose a match that we had prepared so well for and in which we started so well. There were some key moments in the match that we lost, really small things that took the pressure off the opposition and cost us the game.
"We will learn and take positives from it, but there is no doubt that it was disappointing for us on the night. It's a good starting point and so what's important is for us to go away, reflect on these two matches and get ready for the end of the year when we come back to Europe in November".
Commenting on the tour, Captain Michael Leitch said, "I'm very proud of the effort we put in. We were only together for eight weeks and obviously haven't played for nearly two years, so to play one game against the Sunwolves and to then take on the British and Irish Lions, and then Ireland, and to play as well as we did shows how the team is progressing. Our performances come down to the alignment that we have between the players and the coaching group. While being proud of our efforts, we cannot become secure and satisfied in almost winning these big matches. We've got to be realistic, but we must also keep moving and keep trying to figure out ways how to win matches against the top teams."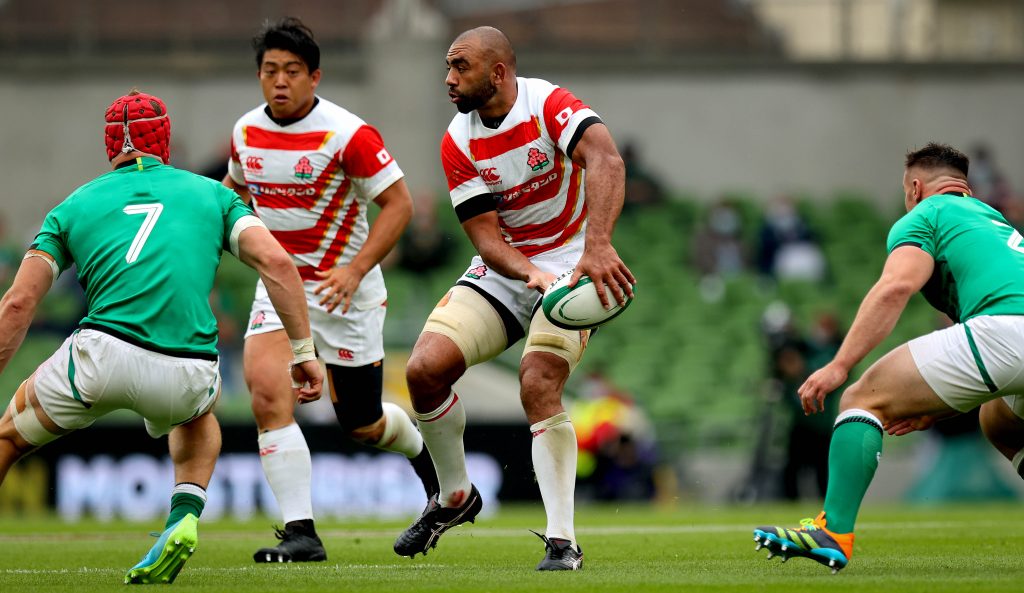 Joseph added, "It's important for us to ensure we keep playing these big, experienced teams, while at the same time we must keep developing our own style of play. If we try to play the same way these big teams play, we won't have a chance of winning, so we need to be innovative, play our style of rugby and be confident in how we play it. We saw that in the second half against the Lions and for a good portion of the Ireland match – that willingness to attack from anywhere, it's something that the players enjoy. It's really encouraging to see the belief and confidence we had in our game plan, our systems and in each other."
One of the major positives to emerge from the three matches was the introduction of seven debutants into the Japan set up. In addition to the four new caps against the Lions, winger Gerhard van den Heever played against the Sunwolves, while winger Semisi Masirewa and centre Shane Gates earned their first test caps against Ireland.
"In terms of the next World Cup, there's always an eye towards the future and it's about getting the balance right in selections over the coming years. We've got some great young talent coming through, but you can't put a bunch of young guys out against the quality of the opposition that we've faced over these last two weeks. I think we got the balance right and I am delighted with how they stepped up and performed in what were two intense, high quality test matches," concluded Joseph.
The Brave Blossoms will next assemble ahead of their autumn tour to Europe where they will return to Murrayfield in Edinburgh to face Scotland on November 20. Further tour matches are expected to be announced in due course.