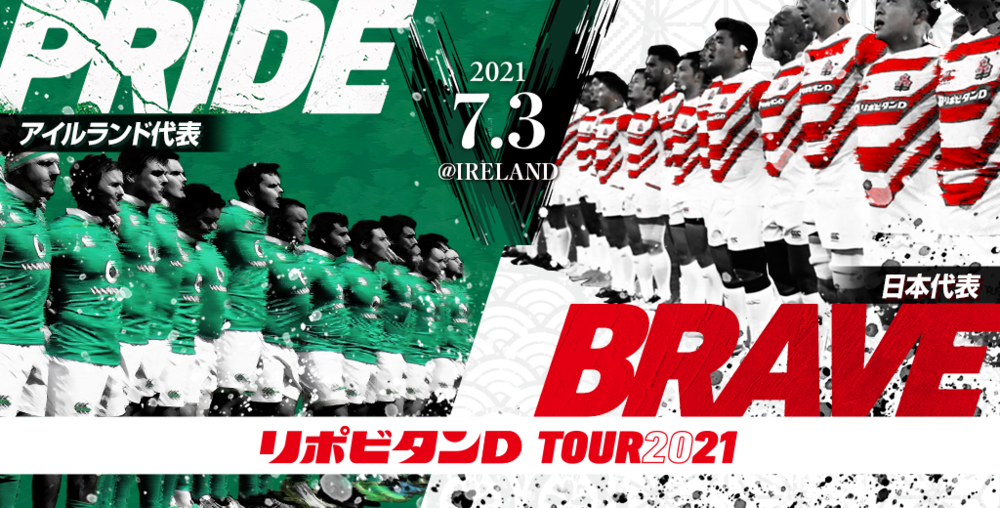 Japan Team Announced Ahead of Ireland Clash
The Japan Rugby Football Union has today announced the Brave Blossoms' Team that will take on Ireland this Saturday, July 3 at Aviva Stadium in Dublin.
The match holds huge significance for both teams, as Ireland look to avenge their 19 -12 loss to Japan during the pool stages of Rugby World Cup 2019, and Japan seek to bounce back after their 28 -10 defeat last weekend at the hands of the British & Irish Lions at Murrayfield, in Edinburgh.
Having not played international, test match rugby since October 2019, the match against Ireland, the second and final match of the Lipovitan D Tour 2021, is another welcome return to the field for the Brave Blossoms, and is sure to delight fans of Japanese rugby back home in Japan, and around the world.
Led by Captain Michael Leitch, the team sees Japan's sole try scorer against the Lions return to the starting lineup, with Kazuki Himeno controlling the back of the scrum at Number 8. With the Brave Blossoms also looking ahead to Rugby World Cup 2023, two former Sunwolves players are set to receive their first test caps for Japan with Semisi Masirewa starting on the right wing and center, Shane Gates on the reserves bench.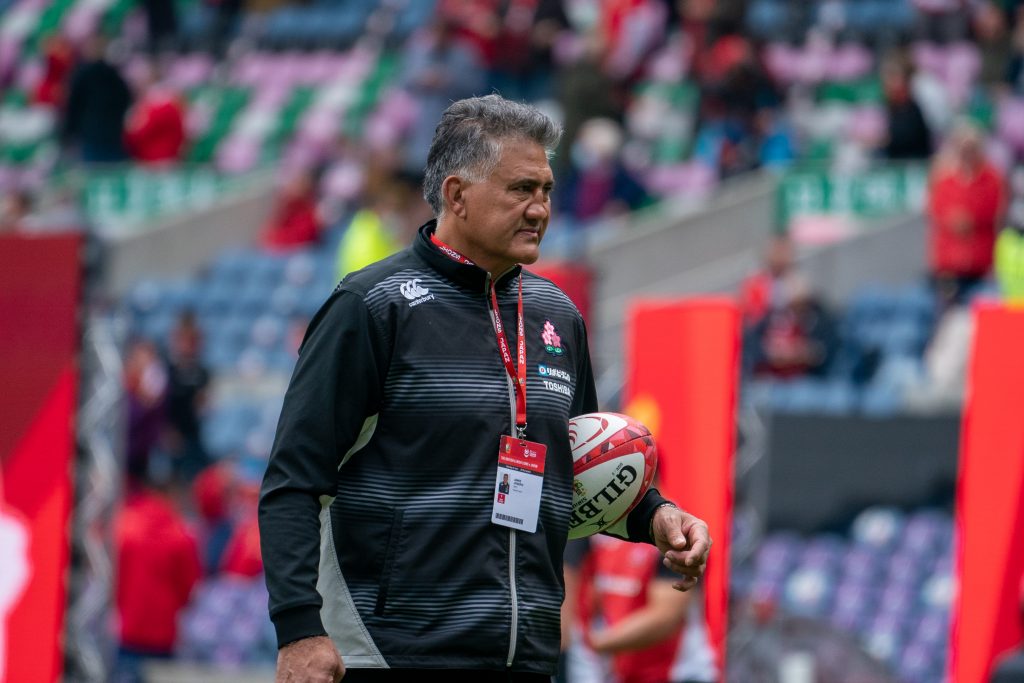 Japan Head Coach Jamie Joseph commented:
"We're looking forward to the opportunity to test ourselves this weekend against a strong Irish team. We've had a great week here in Ireland and have prepared well.
"There is no doubt we will be better following the match against the Lions, but our opposition this weekend is also going to be better. Ireland at home in Dublin are incredibly tough. They're a proud team and a proud people. We beat them the last time we played, so they will be wanting to make amends for that for sure. We expect them to come out very hard and very physically.
"Having not played test match rugby in more than a year and a half, I was happy with the team's performance last week against the Lions. We came out of the match with areas we want to focus on and improve this weekend. We will be looking to perform at a level where we can create pressure, and through that pressure, have an opportunity to win the match."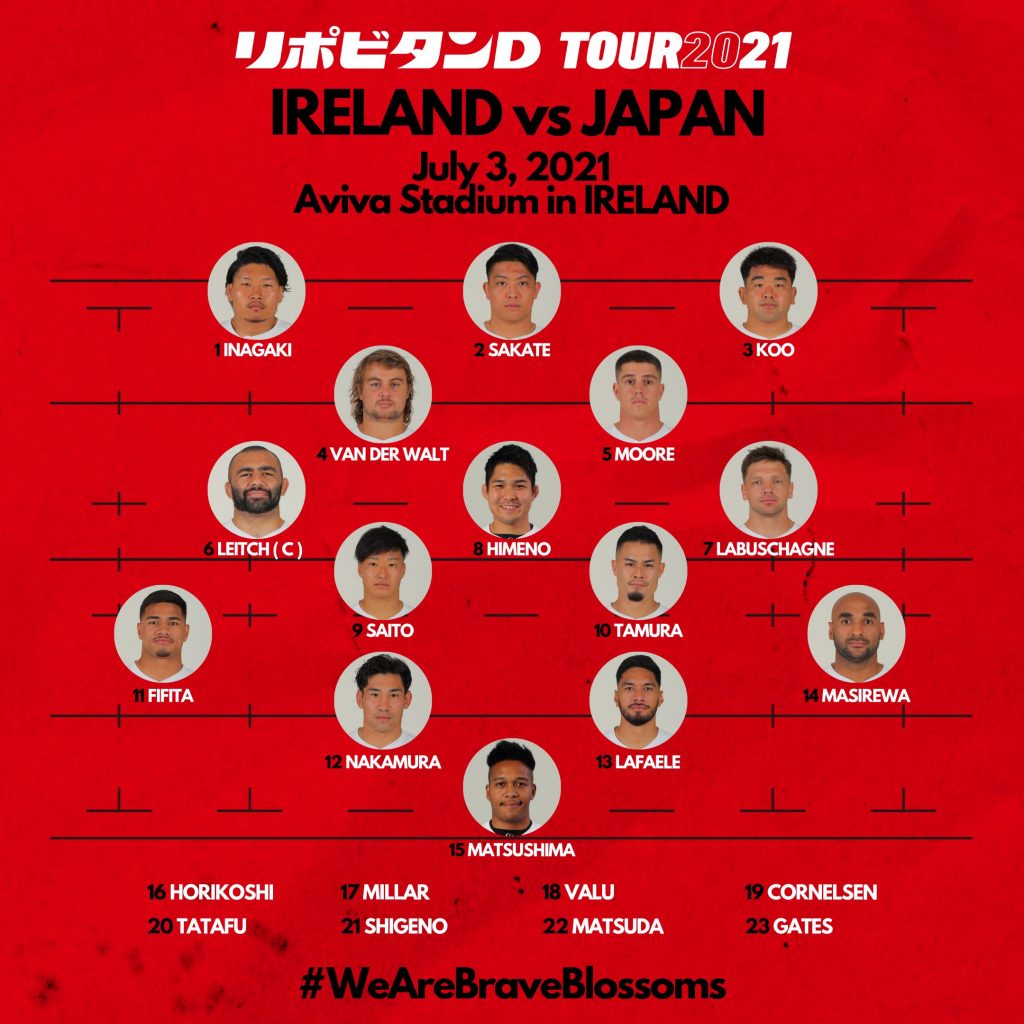 Japan Team to face Ireland:
| | | | | | | |
| --- | --- | --- | --- | --- | --- | --- |
| No. | Name | Club Team | cm | kg | DOB | Caps |
| 1 | Keita INAGAKI | PANASONIC Wild Knights | 186 | 116 | 1990/06/02 | 35 |
| 2 | Atsushi SAKATE | PANASONIC Wild Knights | 180 | 104 | 1993/06/21 | 22 |
| 3 | Jiwon KOO | HONDA Heat | 183 | 118 | 1994/07/20 | 14 |
| 4 | Wimpie VAN DER WALT | NTT DOCOMO Red Hurricanes | 188 | 112 | 1989/01/06 | 17 |
| 5 | James MOORE | Munakata SANIX Blues | 195 | 110 | 1993/06/11 | 9 |
| 6 | Michael LEITCH | TOSHIBA Brave Lupus | 189 | 113 | 1988/10/07 | 69 |
| 7 | Pieter LABUSCHAGNE | KUBOTA Spears | 189 | 106 | 1989/01/11 | 9 |
| 8 | Kazuki HIMENO | TOYOTA Verblitz | 187 | 112 | 1994/07/27 | 18 |
| 9 | Naoto SAITO | SUNTORY Sungoliath | 165 | 73 | 1997/08/26 | 1 |
| 10 | Yu TAMURA | CANON Eagles | 181 | 92 | 1989/01/09 | 64 |
| 11 | Siosaia FIFITA | KINTETSU Liners | 187 | 105 | 1998/12/20 | 1 |
| 12 | Ryoto NAKAMURA | SUNTORY Sungoliath | 181 | 92 | 1991/06/03 | 25 |
| 13 | Timothy LAFAELE | KOBE STEEL Kobelco Steelers | 186 | 100 | 1991/08/19 | 24 |
| 14 | Semisi MASIREWA | KINTETSU Liners | 184 | 93 | 1992/06/09 | – |
| 15 | Kotaro MATSUSHIMA | ASM Clermont Auvergne | 178 | 88 | 1993/02/26 | 40 |
| 16 | Kosuke HORIKOSHI | SUNTORY Sungoliath | 175 | 100 | 1995/06/02 | 2 |
| 17 | Craig MILLAR | PANASONIC Wild Knights | 186 | 116 | 1990/10/29 | 1 |
| 18  | Asaeli Ai VALU | PANASONIC Wild Knights | 187 | 115 | 1989/05/07 | 15 |
| 19 | Jack CORNELSEN | PANASONIC Wild Knights | 195 | 110 | 1994/10/13 | 1 |
| 20 | Tevita TATAFU | SUNTORY Sungoliath | 183 | 124 | 1996/01/02 | 4 |
| 21 | Kaito SHIGENO | TOYOTA Verblitz | 170 | 75 | 1990/11/21 | 11 |
| 22 | Rikiya MATSUDA | PANASONIC Wild Knights | 181 | 92 | 1994/05/03 | 24 |
| 23 | Shane GATES | NTT Communications ShinigArcs | 183 | 95 | 1992/09/27 | – |