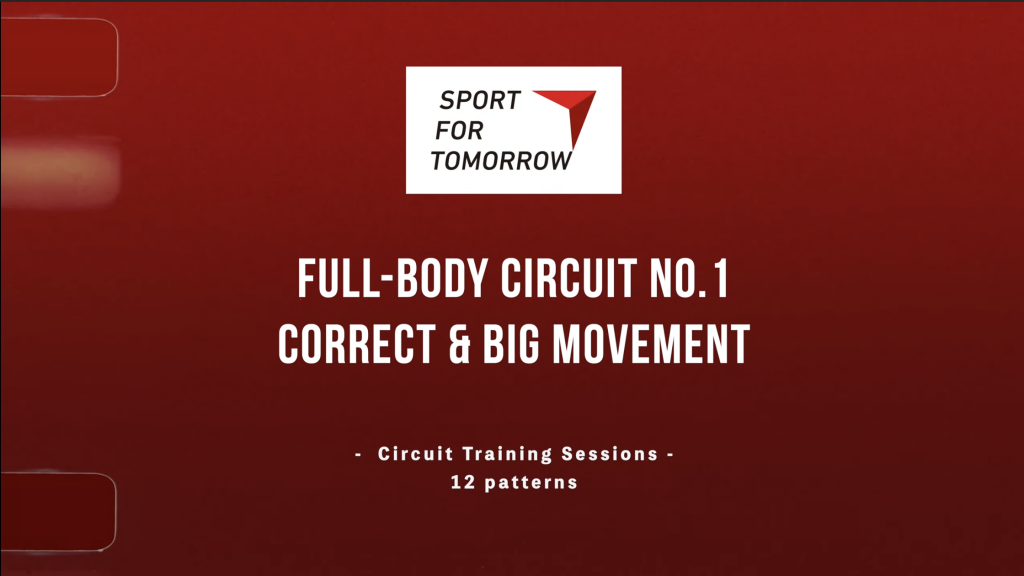 JRFU Launches Online Circuit Training Program as Part of 'SPORT FOR TOMORROW' Initiative 
The Japan Rugby Football Union has released a series of instructional circuit training videos aimed at young people across Asia, as well as coaches and officials working with the region's youth. The program is part of the 'SPORT FOR TOMORROW' initiative, an international contribution project promoted by the Japanese government.
Operating since 2014, the 'SPORT FOR TOMORROW' program has been actively promoting the value of sport to more than 10 million people in over 100 countries globally. Being a part of Asia Rugby, the Japan Rugby Football Union has been focusing its efforts on helping the development of rugby across Asia as part of its contribution to 'SPORT FOR TOMORROW'.
A total 12 instructional circuit training videos have been created with former Japan Men's National Rugby Team Captain Takashi Kikutani. The videos can be used in both group and individual training and are now available online. They provide a program to condition the body and build physical strength specifically for Asian rugby players.
Commenting on the program, Takashi Kikutani said, "We are very pleased to be able to bring these circuit training programs to our rugby friends in Asia as part of the Sports for Tomorrow initiative. We hope that they will be widely used and will further strengthen our bond of friendship with our brothers and sisters in Asia's rugby family.
"Produced within the framework of the 'Bring Up' Academy, the initiative also runs a program hosting children from orphanages in Myanmar for online training sessions. Through these and other activities, I hope to continue to support children in Asia to continue their training in a positive manner in spite of the harsh environment brought about by the Corona virus."