JAPAN RUGBY TOP LEAGUE 2021 KICKOFF CONFERENCE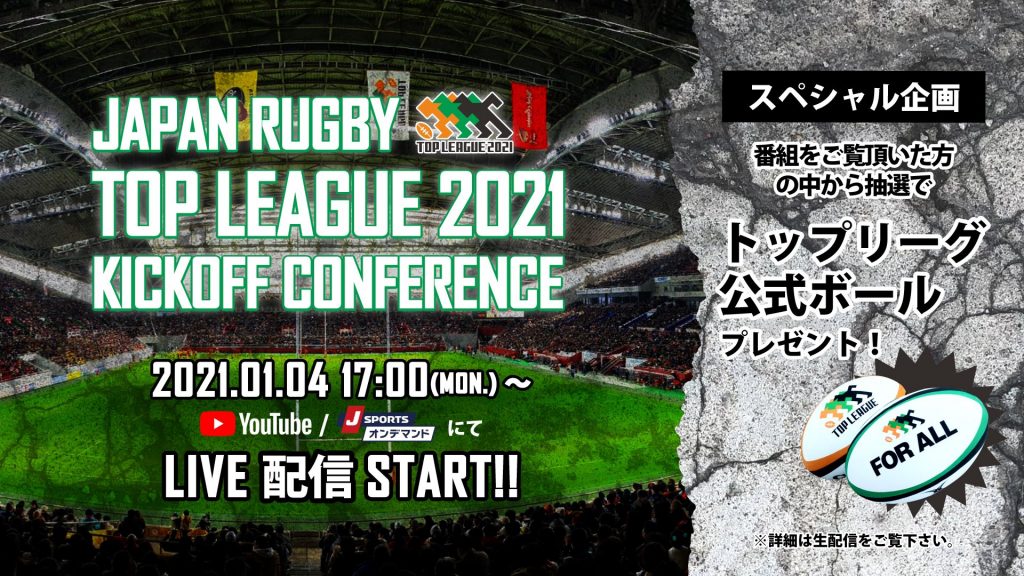 Japan Rugby Top League 2021 Kickoff Conference will be taking place on January 4th, 2021 at 17:00 (JST). The conference will be Live-streamed on the YouTube channel of Japan Rugby Top League and J SPORTS On-demand.
The captains of each team are participating in the press conference.