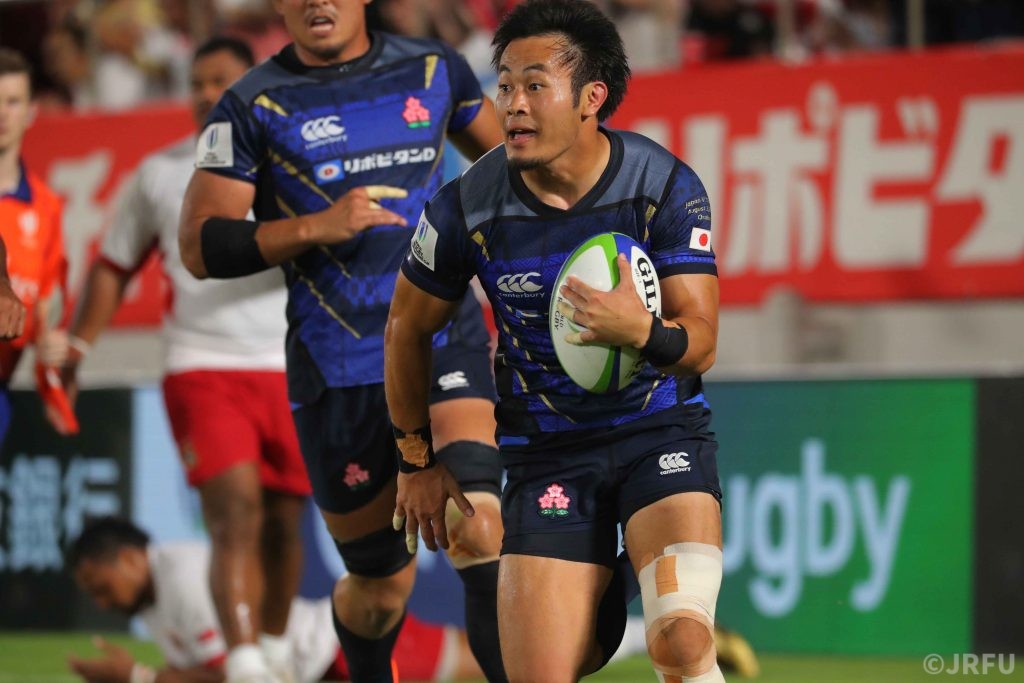 Japan Score 5 Tries in 41-7 Defeat of Tonga
OSAKA, Japan (Aug. 3) – Japan set up a winner-takes-all clash with the United States as they made it two wins from two games in the Pacific Nations Cup on Saturday.
A powerful display from the pack laid the foundations for the 41-7 win over Tonga at Hanazono Rugby Stadium in conditions that were far from ideal.
A heat index of 36 C and 70 percent humidity, despite the evening kickoff, saw the players struggle early on with a slippery ball.
But the Brave Blossoms put that and a fourth-minute yellow card to Kotaro Matsushima aside to ensure they built up a healthy 21-0 lead at the break.
Amanaki Lelei Mafi and Asaeli Ai Valu both powered over after the forwards showed they could keep it tight and play an expansive game, and Timothy Lafaele crossed following a good delayed pass from Yu Tamura, who knocked over all three conversions.
The Japan flyhalf then extended the lead with a penalty nine minutes into the second half, before Tonga finally got on the board when Leva Fifita was pushed over by his pack.
Tamura added a second penalty in the 69th minute as Leitch gave his players time to regroup.
And they did just that with Matsushima and replacement wing Kenki Fukuoka both crossing the chalk, the latter an impressive individual effort that rounded out the scoring.
Japan captain Michael Leitch said after the game he gave his side an "eight out of 10" saying the team struggled a little in the set and at the breakdown, adding that he only rated himself as "two out of 10."
Japan will play the United States next Saturday in Fiji, with the Eagles having beaten Samoa 13-10 earlier in the day.