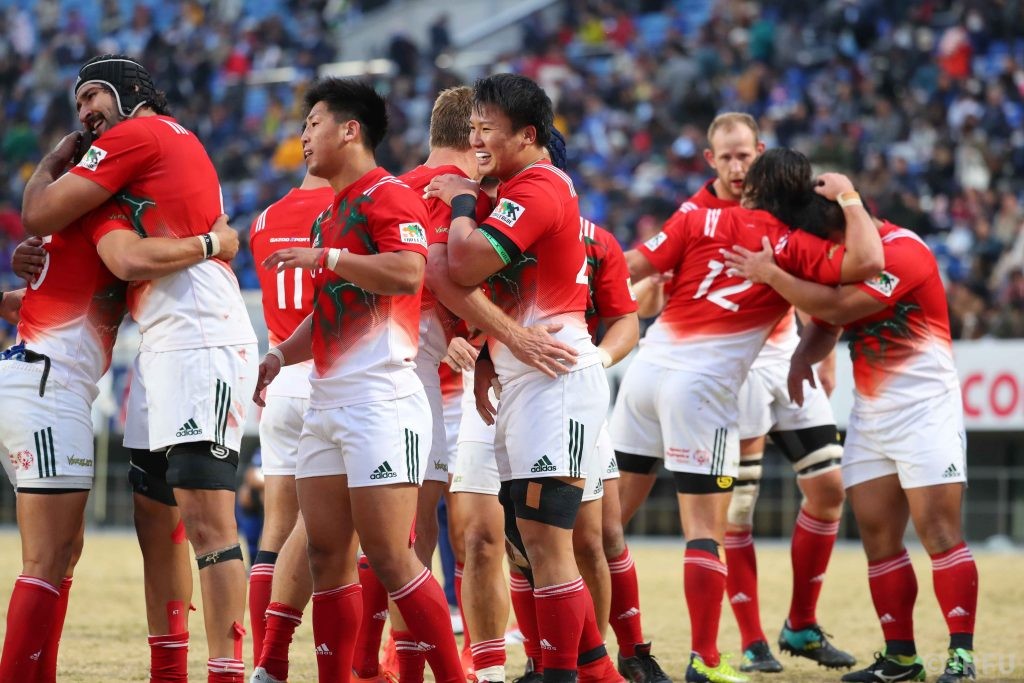 Kobe Steel to Meet Verblitz in Semifinals
KOBE (Dec. 2) – Kobe Kobelco Steelers maintained their unbeaten run in the Japan Rugby Top League on Sunday as they beat Ricoh Black Rams 63-27 to reach the semifinals of the playoffs, where they will play Toyota Verblitz.
Dan Carter led the way for the Steelers, whose only lose of the season came against Kubota Spears in the Top League Cup.
The three-time World Player of the Year scored two tries and kicked six conversions and two penalty goals at Noevir Stadium, and was ably supported by Fraser Anderson, who bagged a hat-trick of tries, and Rakuhei Yamashita, who claimed a brace.
Atsushi Hiwasa also touched down and Nick Ealey added a penalty and conversion to set up a rematch with Toyota with whom they drew earlier in the season.
Verblitz reached the last four following a hard-fought 31-27 win over Panasonic Wild Knights at Kumagaya Rugby Stadium in a game in which the lead changed hands a number of times.
Clinton Swart scored a try, created two others (for Jason Jenkins and Yuki Okada) and kicked four penalties and two conversions as Jake White's Toyota ensured Robbie Deans' Panasonic will finish outside the top 4 for the time since the 2006-2007 season.
In the two remaining quarterfinals to determine ninth to 16th place, Toshiba Brave Lupus beat Hino Red Dolphins 48-26 on the back of a hat-trick from Takehisa Usuzuki and Canon Eagles defeated Toyota Industries Shuttles 51-17.
The next round of playoff games will be played on Dec. 8 and 9 with the games on Dec. 15 determining the final rankings.
The sides finishing 13th to 16th will then play relegation/promotion playoffs with the top four teams from the second-division Top Challenge League.