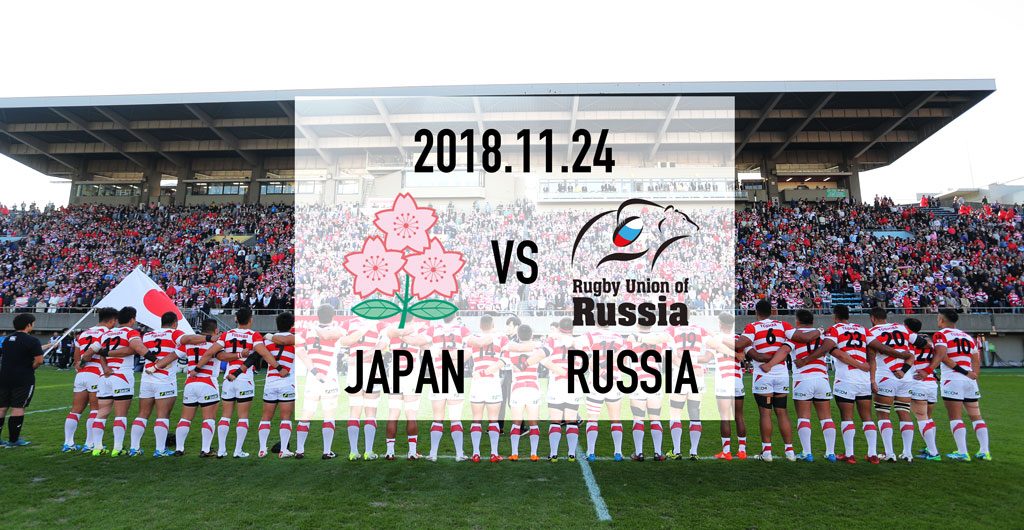 Japan to Play Russia in the Autumn
On 21 September 2018, the Japan Rugby Football Union announced that Japan would play Russia at the Kingsholm Stadium in Gloucester, England on 17 November 2018.
Japan will also play Russia in the opening Pool A game on 20 September 2019 at the Tokyo Stadium at the Rugby World Cup 2019 .
This test at Kingsholm will be the sixth time for these two sides to meet with the most recent clash back in November 2013. Japan have won four of the five test played with Russia having won once.
At the announcement, Japan head coach Jamie Joseph made the following comments, "As we are in the same pool as Russia at the Rugby World Cup 2019, this will be a good opportunity for both sides. They are something of an unknown quantity for us, but we will prepare well and put in the hard work at training in order to put our best foot forward. This will be our final test match in 2018 as we continue to improve and progress ahead of the Rugby World Cup 2019."
---
Full Autumn Schedule
World XV Tour to Japan 2018 – Japan Rugby Challenge Match 2018
Japan v World XV
Date: Friday, 26 October 2018
Venue: Hanazono Stadium, Osaka
Kick-off: 19.00
New Zealand Tour to Japan 2018 – Lipovitan D Challenge Cup 2018
Japan v New Zealand
Date: Saturday, 3 November 2018
Venue: Ajinomoto Stadium, Tokyo
Kick-off: 14.45
Japan Tour to Europe 2018 – Lipovitan D Tour 2018
England v Japan
Date: Saturday, 17 November 2018
Venue: Twickenham Stadium, London
Kick-off: 15.00 (00.00 +1 JST)
Japan v Russia
Date: Saturday, 24 November 2018
Venue: Kingsholm Stadium, Gloucester
Kick-off: 14.05 (23.05 JST)