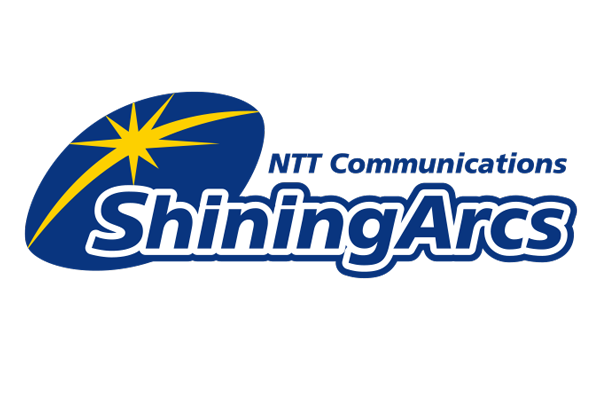 Top League Profiles 2018-2019: NTT Communications Shining Arcs
2018-2019 Introduction: In the 2017-2018 season, NTT Communications Shining Arcs finished ninth overall on the final Japan Rugby Top League table.
This is the ninth year in a row for the Shining Arcs in Top League with their best finish fifth place in 2016-2017. This is a club with a lot of potential, but there is still significant room for improvement this year. New Zealander Rob Penney is in his sixth year as head coach and he will have to further up the ante in the squad as the season gets underway. A number of players from the club have made their way through to the Sunwolves and national team squads including flanker Kin Sho-Kei, lock Willie Britz, No8 Amanaki Mafi and five-eighth Jumpei Ogura and their experience will be vital against the stronger teams in the league. Other important players in the squad include former All Blacks lock Isaac Ross and Sunwolves No8 Rahboni Warren-Vosayaco. New names in the squad include Reds hooker Alex Mafi and exciting wing Kai Ishii from Toshiba.
The Coach: New Zealander Rob Penney is in his sixth year as head coach at NTT Communications for the 2018-2019 season.
The Captain: Flanker Kin Sho-Kei is again the captain at NTT Communications for the 2018-2019 season.
The 2018-19 Squad: (50) the list starts with captain and vice-captains and continues through forwards and backs in order from props to fullbacks. All family names come last.
Kin Sho-Kei (c). Forwards: Murphy Leilua, Takayoshi Haku, Shinsuke Ono, Naoyuki Narayama, Ryutaro Ueda, Kabuto Anoku, Rui Sannomiya, Shotaro Hirai, Naoto Tanemoto, Ryo Miura, Takuru Suto, Alex Mafi, Isaac Ross, Naoto Sugiura, Kim Ryong-Ji, Shoma Makinouchi, Tomoki Saita, Daiki Sato, Robert Kruger, Daisuke Kurihara, Masataka Tsuruya, Shingo Nakashima, Hiroyuki Mezaki, Kosuke Yamashita, Willem Britz, Amanaki Mafi and Rahboni Warren-Vosayaco. Backs: Hiraku Tomoigawa, Hayato Nishibashi, Hayato Mitsui, Atsushi Yumoto, Hirotomo Ono, Jumpei Ogura, Kohei Kire, Brackin Karauria-Henry, Yuya Mizoguchi, Harunori Tsuruya, Takuya Ishibashi, Shane Gates, Yuki Ikeda, Michael Toloke, Ryo Tsuruda, Tasuku Koizumi, Masayasu Oshiba, Yuki Ishii, Kai Ishii, Daiki Numajiri, Kazushi Hano and Garth April. Coach: Rob Penney (54).