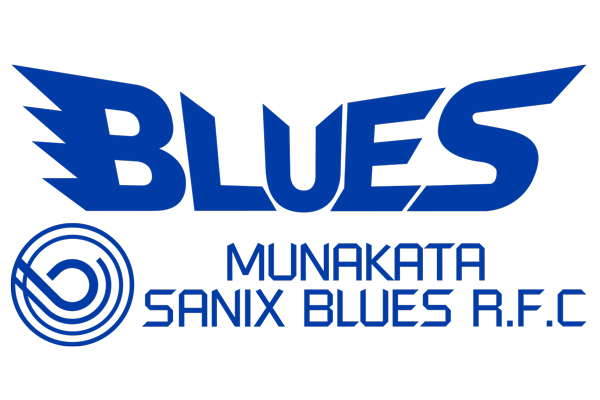 Top League Profiles 2018-2019: Munakata Sanix Blues
2018-2019 Introduction: In the 2017-2018 season, Munakata Sanix Blues finished thirteenth overall on the final Japan Rugby Top League table.
The Blues have always been a team with a lot of potential but just have not been able to realise this talent over the years in Top League. It is going to be another tough year for Sanix and they will have to hit the ground running and players like South Korean prop Shin Dong-Won, captain and prop Takahiro Sugiura, halfback Satoru Sawatari and utility backs Bryce Robins and Karne Hesketh will have to make an impact. Former England lock Geoff Parling and South African centre Andre Esterhuizen joined the club last year and they had a very positive effect on the team. Now in their second year with the Blues, they will be well and truly settled in to life in Japan. New players at Munakata this season include the Sunwolves pair of lock James Moore and versatile back Jason Emery. There is a good spirit in this side and if they can build on the positive outcomes from the past few seasons they will trouble a lot of the more fancied outfits in the competition.
The Coach: Yuichiro Fujii is in his fourteenth year as the head coach at Sanix in the 2018-2019 season. He is the longest-serving coach in the league after taking on the role in the 2005-2006 season.
The Captain: Prop Takahiro Sugiura is the new captain at Sanix in the 2018-2019 season.
The 2018-19 Squad: (44) the list starts with captain and vice-captains and continues through forwards and backs in order from props to fullbacks. All family names come last.
Takahiro Sugiura (c), Ryuichiro Fukutsubo (v-c). Forwards: Shin Dong-Won, Hencus van Wyk, Shunsuke Tani, Shun Sasaki, John-Roy Jenkinson, Kota Kumamoto, Yasunori Hoshimoto, Nozomi Kuraya, Wang Kyung-Mun, Geoff Parling, Shunya Goto, Toshihiro Nishii, Kazuki Kato, Ryuto Kosugi, Akinori Hirota, Sam Chongkit, James Moore, Bryce Robins, Yusuke Hamazato, Satoshi Tsuruoka, Shohei Shitayama, Dan Pryor and Michi Kanado. Backs: Satoru Sawatari, Kohei Hamazato, Tasuku Kinjo, Raku Yamaoka, Hiroshi Tashiro, Tatsuya Fukuzaki, Shusaku Hamazato, Silvia Ahio, Wang Soo-Young, Andre Esterhuizen, Hiroki Yamada, Keito Moribayashi, Naoya Minamihashi, Jason Emery, Karne Hesketh, Andrew Everingham, Benjamin Ray Yagi, Chikara Morita and Andre Taylor. Coach: Yuichiro Fujii (49).