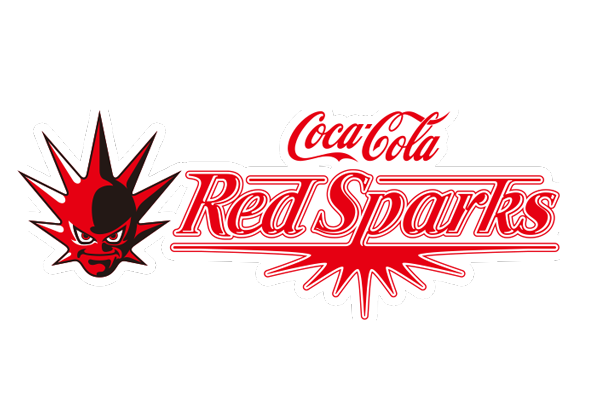 Top League Profiles 2018-2019: Coca-Cola Red Sparks
2018-2019 Introduction: In the 2017-2018 season, Coca-Cola Red Sparks finished fourteenth overall on the final Japan Rugby Top League table. Consequently, the Red Sparks were forced to play through the promotion and relegation play-offs where they drew 27-all with Mitsubishi Dynaboars to retain their place in Top League.
Coca-Cola may have kept their place in Top League but the challenges are going to be many if they are to be a competitive outfit and avoid the relegation zone at the end of the season. Former Samoan international Earl Va'a is in his second year as head coach and he will have to get the best out of his squad led by Japan international centre Timothy Lafaele. It also goes without saying that the overseas players in the ranks are going to play a vital role with the likes of lock Mark Abbott, flanker Solomon King, and Japan international centre William Tupou expected to lead from the front. Back-rowers Yusaku Kuwazuru and Masakazu Toyota have also represented Japan in the past and their experience and on-field leadership will be crucial for the success of Coca-Cola this season. New Zealand playmaker James Marshall is one of the new additions to the squad this year.
The Coach: Former Samoan international Earl Va'a is in his second year as head coach at Coca-Cola for the 2018-2019 season.
The Captain: Centre Timothy Lafaele is the new captain at Coca-Cola for the 2018-2019 season.
The 2018-2019 Squad: (47) the list starts with captain and vice-captains and continues through forwards and backs in order from props to fullbacks. All Japanese family names come last.
Tim Lafaele (c), Yusaku Kuwazuru (v-c). Forwards: Daisuke Yamashita, Yasuo Saruwatari, Genki Tokushige, Tomohiro Tanaka, Masahiro Hibino, Elone Takitaki, Yuichiro Hosono, Ryoma Kuhara, Mitsumasa Harayama, Kosetsu Kawachi, Atsuro Nakamura, Shuhei Kawashita, Shuichi Kinoshita, Naoto Osajima, Mark Abbott, Ryoma Nishimura, Kota Yamashita, Solomon King, Hideaki Suzuki, Ataru Nishikawa, Hiroki Hanada, Johan Bardoul, Masakazu Toyota and Joseph Tupe. Backs: Shota Egashira, Masafumi Tanabe, Genta Hoshino, Hisanori Mimata, Yuki Yamasaki, Daniel Hollinshead, Pak Ji-su, James Marshall, Naoki Sarugaku, Junshi Yamakita, Yoji Yamamoto, Kohei Ishigaki, William Tupou, Yoshitsumi Shimora, Masakazu Yatsumonji, Kameli Raravou Latianara Soejima, Shotaro Tsuoka, Arata Nanri, Taichi Yoshizawa, Kentaro Kamata and Daniel Peters. Coach: Earl Va'a (46).