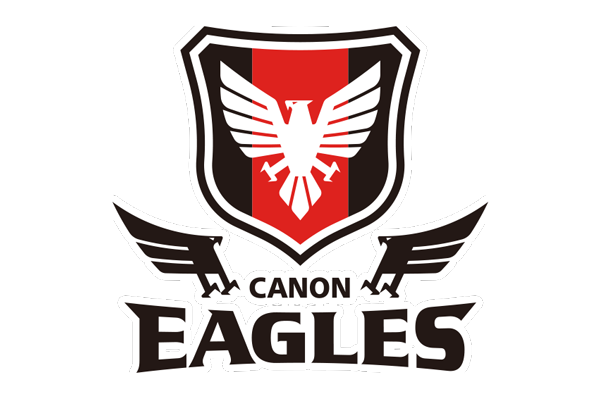 Top League Profiles 2018-2019: Canon Eagles
2018-2019 Introduction: In the 2017-2018 season, Canon Eagles finished tenth overall on the final Japan Rugby Top League table.
Inconsistency over the past few seasons has resulted in poor results for Canon and the off-season signing of South African Allister Coetzee as the new head coach is an attempt to turn the club around. Canon will rely on the experience of the senior and representative players in the squad if the Eagles are truly going to challenge the big clubs in the league. Hooker Yusuke Niwai, prop Yasuo Yamaji, lock Samuela Anise, back-rower Ed Quirk, centre Michael Bond and playmaker Yu Tamura have all played with either the Sunwolves or the Japan national side and they will have to set the standard for the younger players in the squad to follow. Other players in the squad that are going to have an important role to play as the season rolls on include centres Tim Bennetts and Ryohei Mitomo and Japan Sevens representative in fullback Kosuke Hashino. New South African locks Rynier Bernardo and Jan de Klerk will add strength and stability in the scrum. The inclusion of Israel Dagg to the squad adds a further dynamic dimension to the backline.
The Coach: The new head coach at Canon for the 2018-2019 season is South African-born Allister Coetzee.
The Captain: The co-captains at Canon for the 2018-2019 season are flanker Naoto Shimada and hooker Yusuke Niwai.
The 2018-19 Squad: (48) the list starts with captain and vice-captains and continues through forwards and backs in order from props to fullbacks. All family names come last.
Yusuke Niwai (co-c), Naoto Shimada (co-c), Ryohei Mitomo (v-c). Forwards: Yasuo Yamaji, Takatoshi Sugawara, Akira Jo, Satoshi Ueda, Shinobu Takashima, Kanta Higashionna, Suguru Igarashi, Tetsuya Shitara, Daisuke Kaneko, Shinya Shimizu, Takuto Okabe, Samuela Anise, Shohei Yuzawa, Jan de Klerk, Blair Tweed, Rynier Bernardo, Philips van der Walt, Finau Tupa, Muneyuki Uematsu, Edward Quirk, Ryota Suginaga, Shinichi Tanaka, Suguru Hidaka and Kosuke Urabe. Backs: Toshiki Amano, Koki Arai, Michael Dowsett, Yuya Noguchi, Yu Tamura, Fred Zeilinga, Tetsu Uehara, Kentaro Nagatomi, Tim Bennetts, Michael Bond, Richard Havili, Kojiro Fujichika, Kentaro Kobayashi, Kosuke Hashino, Kenyu Fujimoto, Tokiro Harada, Hosea Saumaki, Aiban Mishima, Israel Dagg, Kazuma Nakagawa and Amanaki Saumaki. Coach: Allister Coetzee (55).