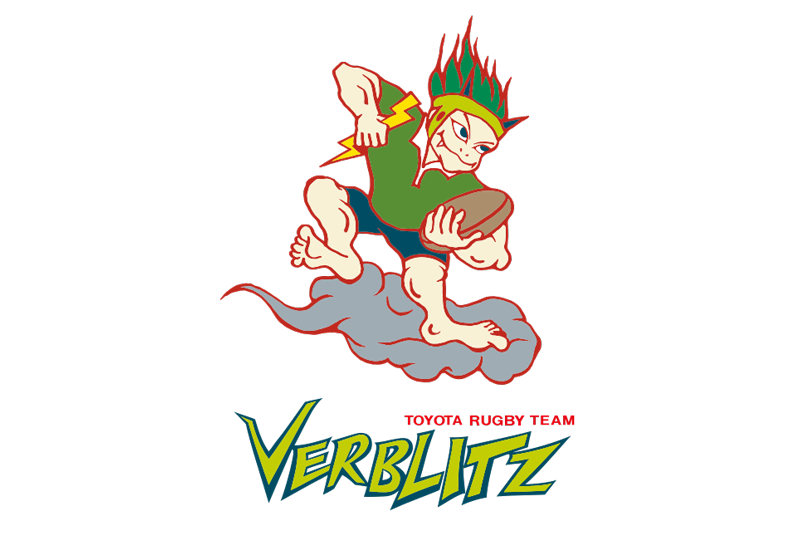 Top League Profiles 2018-2019: Toyota Verblitz
2018-2019 Introduction: After a disappointing 2016-2017 season, Toyota Verblitz finished fourth overall on the final Japan Rugby Top League table in 2017-2018 under Jake White.
All eyes will again be on Toyota this season with Jake White in his second year as head coach. White guided South Africa to World Cup victory in 2007 and expectations are high that he will quickly turn the Verblitz into a force to be reckoned with in his first coaching experience in Japan. There is a balance in the gains and losses in the squad with the loss of the likes of veteran lock Tomoaki Taniguchi, fullback Kaoru Matsushita and No8 Wycliff Palu bolstered by the acquisition of such players as Japan internationals in prop Shogo Miura from Tokai University and centre Male Sa'u from Yamaha. There is a strong overseas presence at Toyota this year with South African locks Reniel Hugo and Carl Wegner, centre Steven Yates and utility back Gio Aplon included in the mix. Meanwhile, there is also a solid local contingent in the squad with the likes of veteran lock Toshizumi Kitagawa, back-rower Kazuki Himeno and halfback Kaito Shigeno adding the full weight of their collective experience to the cause.
The Coach: South African Jake White is in his second year as head coach at Toyota in the 2018-2019 season.
The Captain: Number eight Kazuki Himeno is in his second year as team captain at Toyota in the 2018-2019 season with veteran lock Toshizumi Kitagawa the club captain.
The 2018-2019 Squad: (51) the list starts with captain and vice-captains and then continues through forwards and backs in order from props to fullbacks. All family names come last.
Kazuki Himeno (team captain), Toshizumi Kitagawa (club captain). Forwards: Shogo Miura, Tatsuya Kakimoto, Yusuke Kizu, Kohei Yoshida, Yuki Uchida, Yosuke Takahashi, Yoto Ioki, Kohei Asahori, Runya Che, Yuji Takei, Ryuta Ueno, Tomoharu Kawanishi, Yoshikatsu Hikosaka, Jason Jenkins, Reniel Hugo, Carl Wegner, Mitsuru Furukawa, Shneil Singh, Kojiro Yoshida, Ryo Fujii, Jannes Kirsten, Joji Sato, Kyo Yoshida, Taufa Olive and Fetuani Lautaimi. Backs: Takehito Namekawa, Koki Hirano, Kota Iwamura, Kaito Shigeno, Kim Jo-non, Lionel Cronje, Ryota Kabashima, Yusho Takeda. Keita Suzuki, Yuki Okada, Clinton Swart, Male Sa'u, Steven Yates, Yuta Haruyama, Taiki Masuda, Vatiliai Tuidraki, Dai Ozawa, Jamie Henry, Masakatsu Hikosaka, Kohei Yuasa, Seiyu Kohara, Gio Aplon, Yuki Kido, Yoshizumi Takeda and. Coach: Jake White (54).